Getting your fall TV viewing lineup figured out is a time-honored tradition since the days of angsty queer adolescence. The only thing to brighten our days of returning to fall semester was knowing Jack would also be returning to Dawson's Creek or that Willow and Tara would be back for Buffy the Vampire Slayer. And although WB's era of epic teen soaps has long passed, LGBTQ representation in television has come a long way.
This fall, a new crop of worthy television shows is hitting some of our favorite networks and streaming services. In addition, some of the most addictive titles will be returning with a new season. From horror to sci-fi to comedy and everything in between, queer characters are getting some interesting storylines this season.
Survivor's Remorse
This comedic drama follows Cam as he deals with the sudden fame and success of professional basketball. In season four, his lesbian sister, M-Chuck travels to Boston to find out the truth about the rape that conceived her.
Season 4 of Survivor's Remorse premieres Sunday, August 20 at 10/9c on Starz.
American Horror Story: Cult
The latest installment of Ryan Murphy's addictive horror anthology series sees a lesbian couple (Sarah Paulson and Alison Pill) terrorized by clowns and Trump supporters following the 2016 presidential election. They soon grow suspicious of their new gay neighbor (Billy Eichner) who appears to be striking up a relationship with a hot detective (Colton Haynes).
Season 7 of American Horror Story premieres Tuesday, September 5 at 10/9c on FX.
One Mississippi
Tig Notaro's semi-autobiographical series gets a second season. Set in the Magnolia state, Tig is still living with her brother and stepfather after her mother's death. While dealing with southern bigotry, she's lured to New Orleans for a potential job and a possible love interest.
Season 2 of One Mississippi premieres Friday, September 8 on Amazon Prime.
The Deuce
This gritty HBO drama features James Franco and Maggie Gyllenhaal. Set in the 1970s Times Square scene of pornography and prostitution, it promises plenty of sexually-centric topics, including the most pivotal years of the city's LGBTQ community.
Season 1 of The Deuce premieres Sunday, September 10 at 9/8c on HBO.
Broad City
Abbi and Ilana are back to their lovable New York shenanigans in the new season of their Comedy Central brainchild. In addition to Ilana's sexually-fluid escapades, we're also treated to RuPaul Charles as her new bitchy gay boss.
Season 4 of Broad City premieres Wednesday, September 13 at 10:30/9:30c on Comedy Central.
Better Things
The first season of Pamela Adlon's heartwarming dark comedy about three generations of women living in LA left off with the realization that one of Sam's (Adlon) children was questioning their gender identity. Being the cool mom that she is, season two is bound to be a supportive time of self-discovery for the middle child, Frankie (Hannah Alligood).
Season 2 of Better Things premieres Thursday, September 14 at 10/9c on FX.
Transparent
The women of the Pfefferman family return for a new season of one of today's most important series, including the transgender Maura (Jeffrey Tambor). As the family's history continues to impact them, they continue to confront the cyclical bigotry they face.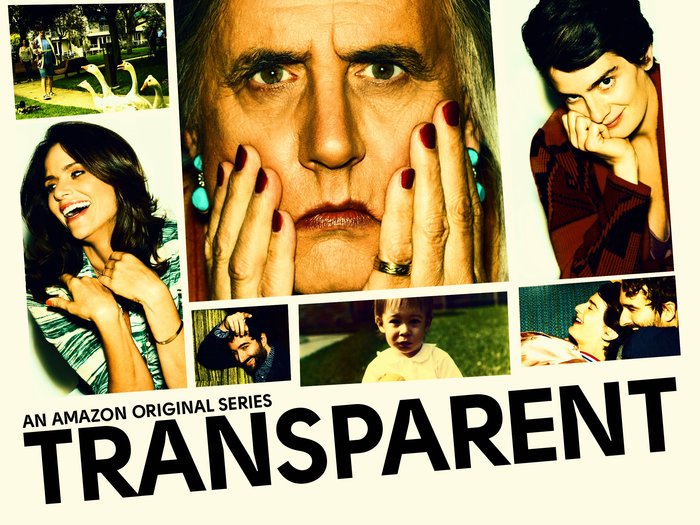 Season 4 of Transparent premieres Friday, September 22 on Amazon Prime.
Star Trek: Discovery
Trekkies rejoice over a new installment to America's most fan-friendly franchise. This series takes place a decade before Kirk and Spock's adventures. It also introduces us to the TV universe's first gay couple (Anthony Rapp and Wilson Cruz).
Season 1 of Star Trek: Discovery premieres Sunday, September 24 at 8:30/7:30c on CBS.
Empire
America's most dramatic and decadent TV family returns for more deceit. As Cookie stays fabulous and Lucious recovers from amnesia, Jamal (Jussie Smollett) deals with a scandal and someone who may be posing as gay to get into his life.
Season 4 of Empire premieres Wednesday, September 27 at 8/7c on Fox.
American Housewife
Katy Mixon returns as the hilarious titular housewife and mother of one of TV's most underrated sitcoms. As she deals with the caddy moms of her town, she continues to turn to her lesbian best friend, Angela (Carly Hughes).
Season 2 of American Housewife premieres Wednesday, September 27 at 9:30/8:30c on ABC.
Superstore
Retail has never been so entertaining as in one of our favorite new sitcoms. The new season leaves us in the aftermath of a tornado as we find out what will happen to the Cloud 9 employees, including Mateo (Nico Santos), who's juggling a relationship with his boss, Jeff (Michael Bunin) and trying to conceal his status as an illegal immigrant.
Season 3 of Superstore premieres Thursday, September 28 at 8/7c on NBC.
Will & Grace
America's original gay sitcom returns for a new generation in this revival of a queer classic. The gang's all here and ready to make us laugh once more. But we'll just pretend that season finale never happened.
The return of Will & Grace premieres Thursday, September 28 at 9/8c on NBC.
How to Get Away with Murder
Last season left us with the devastating loss of one of our favorite characters. Luckily, we still have one of the most shipped gay couples on television, Connor and Oliver (Jack Falahee and Conrad Ricamora), as well Viola Davis as Annalise Keating, TV's most manipulative and resourceful defense attorney, who just so happens to be bisexual.
Season 4 of How to Get Away with Murder premieres Thursday, September 28 at 10/9c on ABC.
Riverdale
Although we finally discovered the truth about a golden boy's murder in the first season finale, we were left with a heartbreaking conclusion when one of the most beloved characters of the franchise watched his father take a bullet. Season two will reveal his fate while catching up with some of our favorite couples, including Kevin (Casey Cott) and his bad boy love interest, Joaquin (Rob Raco).
Season 2 of Riverdale premieres Wednesday, October 11 at 8/7c on the CW.
Dynasty
This reboot of the ultimate '80s soap brings back all our favorite characters for some rich Texas drama. Only this time, we get steamier gay action, thanks to the hunky heir, Steven (James Mackay).
Season 1 of Dynasty premieres Wednesday, October 11 at 9/8c on the CW.
Crazy Ex-Girlfriend
Rachel Bloom's Rebecca was at the darkest we've seen her when she was left at the altar by her longtime obsession, Josh Chan (gay actor Vincent Rodriguez III). This season, we'll see what crazy situations she gets into, and we'll catch up with our favorite couple, Darryl and White Josh (Pete Gardner and David Hull).
Season 3 of Crazy Ex-Girlfriend premieres Friday, October 13 at 8/7c on the CW.
Queers
In celebration of the 50th anniversary of the UK's decriminalization of homosexuality, this series of shorts features various celebs performing queer monologues. Alan Cumming, Ben Wishaw, and Russell Tovey star in this triumphant queer tribute.
Season 1 of Queers premieres Saturday, October 14 at 10/9c on BBC America.
The Girlfriend Experience
This anthology series, which starred Riley Keough as an escort in its first season, will feature an all new cast and story this time around. Louisa Krause plays Anna, an escort who enters into an intense relationship with Erica (Anna Friel), a finance director of a Republican super PAC.
Season 2 of The Girlfriend Experience premieres Sunday, November 5 at 9/8c on Starz.
Search Party
Although the motley crew of 20-something Brooklynites discovered that their friend, Chantal was not in fact on the run from any danger, but just trying to figure her life out, they were left with a dead body on their hands in the first season finale. This season is full of paranoia (and comedic relief, partially thanks to queer actors Alia Shawkat and John Early) as they avoid suspicion.
Season 2 of Search Party premieres Sunday, November 19 at 10/9c on TBS.
Marvel's Runaways
Hulu joins the superhero adaptation game with this series based on the Marvel comic book. This teen sci-fi series features Karolina Dean (Virginia Gardner), a young woman coming to terms with her sexuality, as well as the fact that her parents are aliens.
Season 1 of Marvel's Runaways premieres Tuesday, November 21 on Hulu.