Whether you're mild or wild, there's no shame in taking your sexual experiences to the next level with the help of some bedroom gadgetry. Adult products have begun to shed their stigma and develop a more boutique niche. Expand your bedside drawer beyond the routine vibrator and condoms, and bring your sex life into the 21st century with these bedroom essentials.
Pulse Lube Dispenser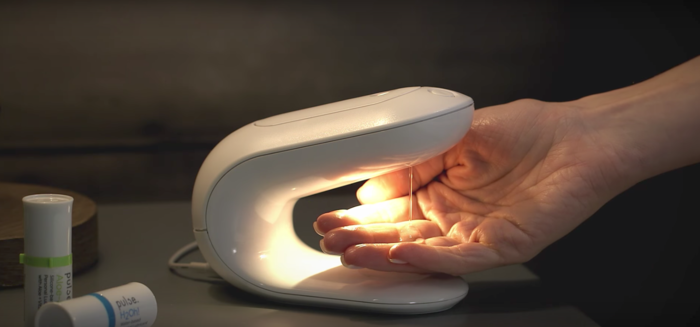 This touchless warming lube dispenser blends in perfectly with any decent bedside decor. With its colorful lighting, it sets the mood for a fun evening. Silicone and water based lubricant pods are made from the natural ingredients. And since it has an automatic dispenser, you never have to touch it, spreading dangerous bacterias like you would with a pump bottle. The Pulse Lube Dispenser is available here.
ONO Pleasure Massage Candle
Do candle wax play the right way. This aromatic candle melts to become massage oil for a warm, sensual experience. Made from natural ingredients, it's rich with vitamins that your skin needs. It also leaves your skin soft, smooth, and lightly scented. The ONO Pleasure Massage Candle is available here.
Unbound Couture Bondage

Fantasies of BDSM automatically conjure visions of leather daddies and bulky chains, but perhaps that's just not your style. This line of bondage features unique pieces, from classic leather restraints to fur-lined cuffs and cleo bangle handcuffs. It gives the bedroom experience less of a porn vibe and more of a fashion editorial aesthetic. Unbound products are available here.
MeUndies Subscription

Subscription boxes have just become a way of life. They're necessary for those that wish to remain current without the constant hunt for what's new. That can come in handy if you're trying to spice things up in the bedroom. Replenish your delicates as much as you can, whether it's boxers, briefs, or jock straps that get you going. Underwear Expert subscriptions are available here.