In the world of drag, where charisma, uniqueness, nerve, and talent reign supreme, the Black queens of RuPaul's Drag Race undeniably bear the weight of the show's success on their shoulders.
Still, Black queens have faced a significant brunt of the RPDR fandom hate, despite being less than a third of the total number of queens on RuPaul's Drag Race throughout the seasons. The Black queens represent a beautiful spectrum of drag styles, backgrounds, and character arcs. I'm here to talk about the Black queens that have blessed our screens.
Despite whatever post-racial fantasy the show premiered during, Drag Race was started by a flamboyant Black drag queen, centering the art form on a prominent Black figure. Many RuGirls never face the particular struggles and joys of being a Black queen on national TV — the double standards, the afterthought treatment — but the Black queens of Drag Race hold their crafts so dear to each of their hearts. They continue to shine the beacon for Black queer kids across the globe.
So let's get into a ranking of all the Black queens from RuPaul's Drag Race:

In Memoriam: Sahara Davenport
Now, Sahara Davenport is by no means at the "bottom" of this list. As the only queen to die since the inception of the show, her talent is incomparable. Famously splitting and shuffling across the stage and sending Morgan McMichael's home in that bride gig, she was eliminated by icon and lip sync assassin Jujubee during that infamous "Black Velvet" lip sync. We open this list in her honor and send condolences to AS4 contestant Manila Luzon, Sahara's loving partner at the time of her death. The dancing queen was an early icon of mine and a figure in the Drag Race mythos forever.
36. Jaida Essence Hall
She's got style, she's got grace, she's got a killer lip sync game: winner of RPDR season 12, Jaida Essence Hall has it all. Nowadays, you'll find her hosting podcasts and being an all-around boss bxtch, but we'll always remember our Queen strutting her stuff on the stage!
35. Robin Fierce
Mirror mirror on the wall, who's the fiercest queen of them all?… It's Robin! While some fans say Robin Fierce got the purple edit, meaning she got so little screen time it made them stand out, we loved every second of her time on season 15 of Drag Race. Plus, we love that she worked at Best Buy before her silver screen debut. An honest working gxrl!
34. Honey Mahogany
A San Francisco fixture, she made more of an impact in her cameo on HBO's Looking than in her season. It just seemed like the wrong time to stand out and it didn't help that several gxrls looked like her but better.

33. Dax ExclamationPoint
Violet Chachki's drag mother, this Queen of the Nerds got kind of a tough shake on her season. A cosplaying glamazon, it's clear that Dax is holding it down in her lane and has looked impeccable ever since.

32. Mystique Summers Madison
One of the original meme queens, the "I'm from Chicago, Bxtch" queen near snapped (white) fan favorite Morgan McMichaels in an early Untucked behind the scene clip. An originator of the "Big Gurls Doing Splits" genre of lip-syncing, this two-piece and biscuit queen must have our love.

31. Monica Beverly Hillz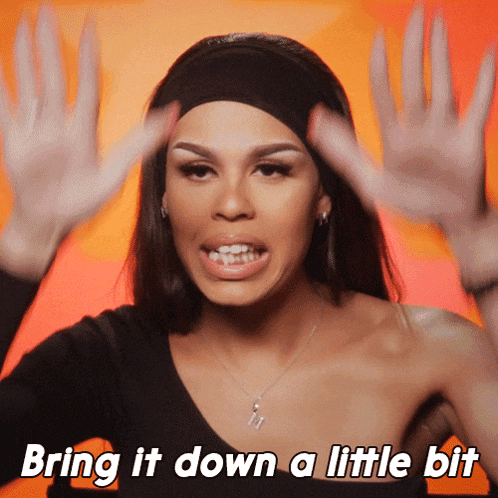 Before Peppermint slayed her way to runner-up, Monica Beverly Hills came out as trans on the third season of Drag Race. Her tearful revelation was only a buffer for her following elimination. While at the time it was largely under-discussed, MBH's coming out began shedding light on the problematic structural divides between RuPaul's representation of drag and the larger more trans-inclusive drag community.
30. Akashia
This season one banji queen is most infamous for falling on the runway only to land in a pose and recover. I remember being 17 years old and weeping at that moment. A Queen.
29. Vivacious
It's actually a shame that Vivacious didn't get more airtime. The overnight success of Ornacia eclipsed the queen somehow plagued by her years of experience and club kid tradition. Also, the WALK to build a million runways — even Michelle Visage had to act right.
28. Kenya Michaels
This itty bitty was a spitfire who got the short end of many challenges but came back with a splash. However, a moment of silence to her performance of "Natural Woman" next to the powerhouse that is Latrice Royale.
27. Lashauwn Beyond
"THIS IS NOT RUPAUL'S BEST FRIEND RACE!" With the "I didn't come here to make friends" heard around the world, Lashauwn Beyond was an imaginative designer who can't say "apocalyptic" to save her life. Her appearance on Season 4 was short, but she too cemented herself in the meme'd history of Drag Race.
26. Milan
The early seasons had a trope of tall slim Black queens who could dance and Milan was one of the best. A bit of an over thinker, her Janelle Monae illusion was ahead of its time, and she tried her best sparring with controversial fan favorite Willam.
25. Lineysha Sparx
Real fans know that Lineysha is one of the most beautiful queens to ever appear on the show, in and out of drag. She got the usual Latinx queen xenophobic edit, but her looks were unmatched and she PUT A WHOLE SHOE IN HER HAIR.
24. Mayhem Miller
A talented and seasoned queen, I'm sure some would put Mayhem higher but honestly, I knew about Mayhem before the show and they oversold the "long time coming" narrative. She almost deserves justice but also I think she's okay? Good for the DRAMA tho!
23. Jaidynn Diore Fierce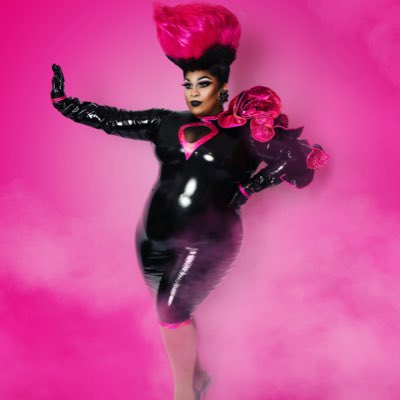 Jaidynn is one of the most underrated Season 7 girls because it was so oversaturated with white twinks and old Queens of color. A seamstress and PERFORMER, Jaidynn is what drag is all about and deserves so much more from the fans.
22. Trinity K. Bonet
Another underrated queen from Season 6, Trinity served unbothered Black girl from the moment she walked in. Despite a few hiccups and bouts of self-doubt, she has continued to elevate her drag and do many things successfully.
21. Dida Ritz
Arguably my personal favorite queen ever, Dida shuffled her gold cyborg booty to "This Will Be" right in front of icon Natalie Cole. Your fave hasn't and could never.
20. The Vixen
Reddit will have you believe everything The Vixen posts is a subtweet. The fans will have you calling her everything but her name. But The Vixen has made some points and y'all can fight me on it.
19. Monet X Change
Season 10's Miss Congeniality, Monet X Change is a stand-out queen still on the incline of her mainstream appeal. Gaining a name for herself before Drag Race in the NY drag scene, her time on the show revealed how she is an easy addition to the Ru-roster and will be an All-Star regardless.
18. Monique Heart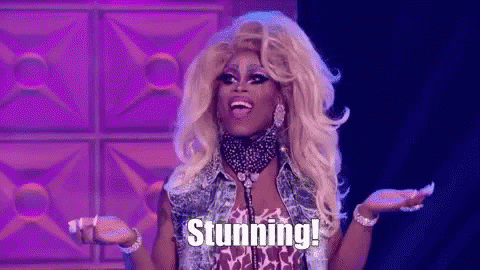 Facts are Facts, Amerikkka, and Monique Heart is the truth. A consummate host, performer, and designer, she elevated the drag on a dime aesthetic and was criminally underappreciated for her original designs on her season. The rumor is with more money she will be unstoppable — I just hope she gets some cuter shoes.
17. Aja
The queen of the turnaround, this Season 9 contestant did a quick turnaround for All-Stars Season 3. Truly leveling up her game and fashion (outside of some potentially problematic kawaii moments), she is taking her music and art to new heights.
16. Chi Chi DeVayne
Here's the thing: Chi Chi DeVayne is just a gem, flat out. Quality during confessionals, stand-out moments in challenges (she LIPSYNC'D UPSIDE DOWN), and her "And I Am Telling You" lip sync against Thorgy was immaculately punctuated by her snapping her pearls and solidifying her place in the top four of her season.
15. Coco Montrese
One day the discourse will be ready to discuss the racial complexities of drag make up for dark-skinned queens — but until then, Coco "Dorito Chip" Montrese has become iconic for her Alyssa beefs (makeups) as well as surviving cancer. Her All-Stars 2 run aside, this trophy winning queen is a living legend of the pageant world and is the Lil' Kim of Drag.
14. Tatianna
The Season 2 (original and All-Stars) queen has more than proven her talent and beauty. Her "Same Parts" performance piece solidified her in the meme archive. She was robbed from AS2 by the lingering nodes of Ro-Laska-Tox, but Tati has continues to make all the right CHOICES.
13. Asia O'Hara
Class act Asia O'Hara was a refreshing breath of tradition and innovation during the most recent season of Drag Race. An early front runner, O'Hara's heart and generosity got gobbled up by other queens, and her finale lip sync didn't flutter our hearts the way it was supposed to. She also made Tweety Bird fashion.
14. Shea Couleé
To be on the losing end of a season-long upset is something few can handle with such grace, but Shea Couleé is that girl. A visionary businesswoman and rapper, Shea has made the most of her time and has been actively creating visual narratives for her drag. Also, that dress wasn't rainbow.  
11. Naomi Smalls
The alleged inventor of individual bottom lashes, Naomi has become a quiet makeup influencer across the Drag world. The supermodel-built plump-lipped queen was slept on during Season 9, allowing her to quietly ascend to top three. Now that she's back for All-Stars, I think we are in for a whole new queen.

10. Nina Bo'nina Brown
Arguably the most singular queen to be on Drag Race since Sharon Needles, Nina Bo'nina (Banana Fofana Osama Bin Laden) Brown is the best of so many worlds. She's probably live on Instagram RIGHT NOW, but trust Nina will always share the most tender feelings from her heart. Her papier-mache creations and graphic paints are iconic and the world may never be ready. Sue her.
9. Kennedy Davenport
The Dancing Diva and beacon of classic Black drag, Kennedy Davenport is a legend in the pageant scene and criminally underappreciated by the fans (and fellow queens). The RUNNER UP on All-Stars Season 3, Kennedy refuses to let fickle fandoms get her down. And she's so...beautiful….
8. Mariah
If you are unfamiliar with THE MUG, Mariah Balenciaga, please readjust your Drag Race knowledge. A versatile queen with an immaculate face and impeccable body, Mariah was instrumental in keeping the Drag Race brand alive on Drag U and other digital appearances. It's actually racist that she hasn't been on All-Stars, yet. @ RuPaul, not me.
7. Jasmine Masters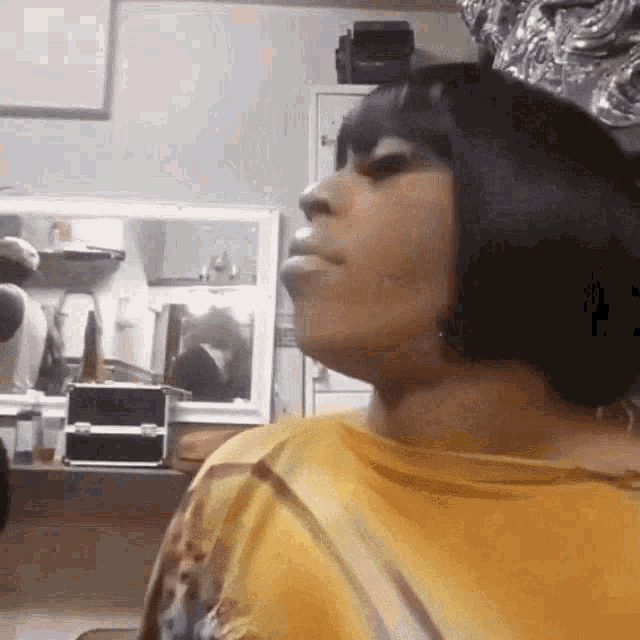 The JUSH will set you free and the minister of that gospel is Jasmine "a cocoon" Masters. Lost in the shuffle of Season 7's spry twinkdom, Jasmine used her post Drag Race time to become one of the leading Black Feminist philosophers of the internet age. While her chances on AS4 don't look great I'm always glad when she has something to say.
6. BeBe Zahara Benet
HEAVY. Music Video out at 1pm ET. 😘 pic.twitter.com/wnHU5gDdKk

— BeBe Zahara Benet (@BeBeZaharaBenet) June 16, 2023
The ORIGINAL winner of RuPaul's Drag Race, BeBe stole my heart and set the stage for every winner that followed. Her self-indulgent sense of honor and grace. Her ambivalence to the other queens/Drag Race phenomenon. It's all telling of a legend who knows it. Her run on All-Stars 3 was peculiar but she is the first Queen for all the right reasons.
5. Peppermint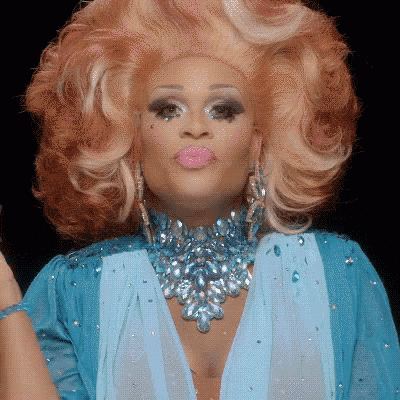 Club music legend Peppermint finally made it to the mainstream as the first openly trans contestant on Drag Race. Her ill-fitting pink skirts aside, she was a delight all season long and was a secret lip sync assassin, as Trinity "the Tuck" Taylor learned the hard way. Since the show, she's created a role on Broadway and is taking theater and music by storm.
4. Tyra Sanchez
The only Taurus to ever win Drag Race, Tyra Sanchez is one of the most controversial and most contentious winners in the show's history. After years of bad reputation and harassment, Tyra reignited vitriol with incendiary language that got her banned from DragCon. Now here's the thing: On her season she was the best looking gxrl up there week after week. Her issues with other queens often stemmed from blocking her bag. Whatever personality traits she can work on, she is a dynamic queen who has never been respected by the fans.
3. Bob the Drag Queen
The most successful Black winner of RPDR, Bob the Drag Queen came in so focused to win, the season did sort of feel like a fight for second place. It was justified, though: Bob was one of the quickest-witted queens to ever appear and her acts are even more irreverent than the show allows. She also is hands down one of the smartest queens to ever be on the show and does more for RPDR's progressiveness than Ru could at this point.
2. Shangela Laquifa Wadley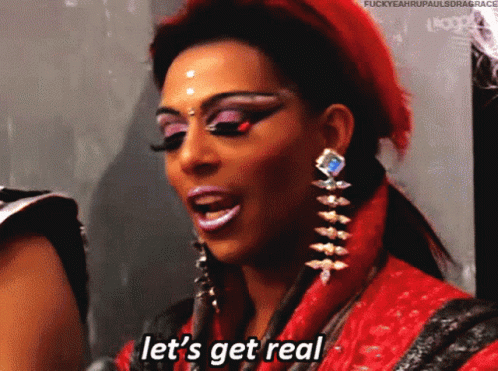 She was robbed in All-Stars 3. Unboxed and Unbothered. I don't watch Game of Thrones but she's the somebody Dragon Lady of Drag. Endorsed by Jenifer Lewis, and WHAT? SICK-NING. Hallelujah. Amen. For proof, just watch her iconoclastic call out of Mimi Imfurst during Untucked.
1. Latrice Royale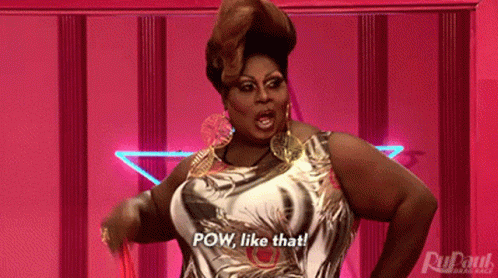 The John The Baptist of drag; a prophetess among women. Latrice Royale is the ultimate showgirl, drag mother, and the undeniable heart of RuPaul's Drag Race. Loved by new and old queens, fans and judges alike, Latrice was the first big girl who should have won, and TAUGHT the children the sacred truths of drag. Her personal story of incarceration, liberation, and most recently, the restoration of her voting rights, all fuel the urgent narrative of hope and resilience that is Latrice. A fierce competitor and gorgeous, she might be the most recognizable Black queen from RuPaul's Drag Race. I hope the crown fits her perfectly.
Related:
Want to know more about the Black queens from RuPaul's Drag Race? Subscribe to the IntoMore newsletter, where you'll find all of the wig-snatching, catty details about the show, and beyond.