Listen up, kids: we have a case on our hands. It's the case of the Instagram canoodle, and as you can see here, it's locked up real good. This gumshoe, for one, is stumped.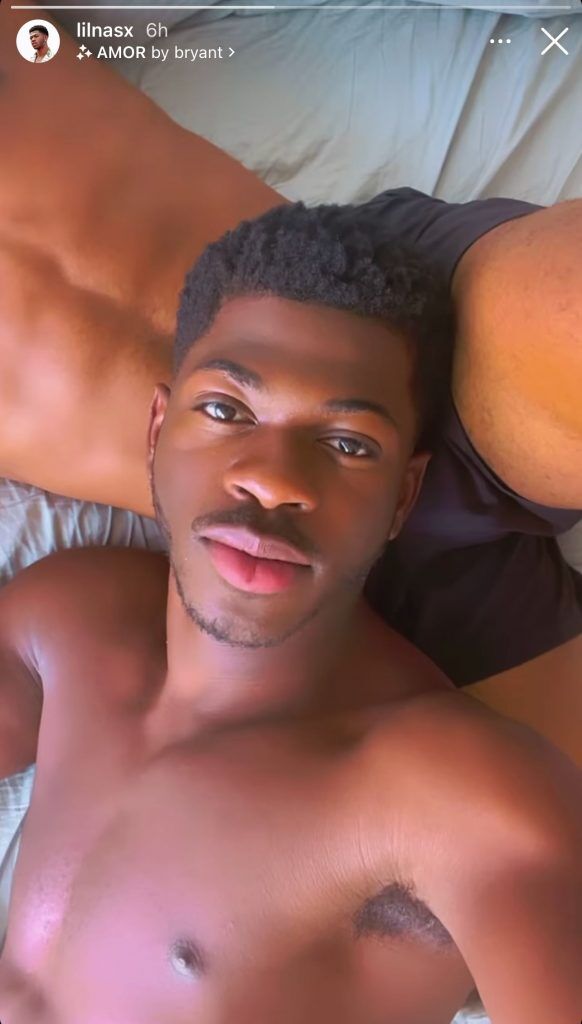 This weekend, Lil Nas X was seen getting pretty comfy on some dude's abs. Who is this dude, you ask? Well that's what we're here to find out, sleuths and junior sleuths. 
Now we do happen to have some leads. For one: the BET awards. Remember that? If not, don't worry because it was simultaneously ten years ago and last week. Here's a refresher: Lil Nas X swapped spit with one of his backup dancers, Yai Ariza. And although the guy in the IG story is literally just a shirtless torso who could be absolutely anyone, we here at the Internet Gumshoe Academy have our pet theories. 
we solved the "no face, no case" case! pic.twitter.com/khaiovzMGb

— Boochie Badazz (@stawpfeenin) July 11, 2021
"Solve" might be a strong word, but we admire this young detective for his conviction.
Well same for. Also the person that licked him on jimmy kimmel, same shorts and legs also lil Nas is seen in his story (no face tho) pic.twitter.com/NXten5pC9F

— Rå⚡️ (@TheeMunroe) July 12, 2021
There's definitely a compelling case to be made for "same legs, same shorts," but it's still a bit of a stretch. Meanwhile, this detective is sold on the Yai Ariza theory:
The gurlz saying its Yai Ariza (his back up dancer) . y'all are quick 😭. Yasss Lil Nas X! pic.twitter.com/ScphB6J6ZW

— Jason (Moderna Gay. One Piece stan) (@EscaflowneClown) July 11, 2021
And this man has some inside information:
Y'all keep hitting me up asking if I'm the Nîgga in Lil Nas X's story…yes! It's me… please stop asking now

— outside sampler (@_TheIntrovert) July 11, 2021
Long story short, the girls want to know ONE THING, Nas. And one thing only!
Congratulations!🎉 But um sir…. Who was that fine thing in your insta story!??😂…👀

— Emptywinebottle (@Patootie_me) July 11, 2021
More as this story develops…
in Your Inbox

Subscribe to get a twice-weekly dose of queer news, updates, and insights from the INTO team.