Run out of excuses to party? How about Canada's 150th Anniversary of Confederation? Get up to Vancouver and fill your lungs with some seriously fresh air, explore the incredible food scene, down a cocktail or two, find a messy dance floor, and recover on a sandy beach adorned with nakedness (or a hike amongst the redwoods). Local stunner Allan Lal takes us on a spin around the city he calls home.
Eat
Great dining in the Davie Village that isn't a chain restaurant. Small but cute interior and an open kitchen set up so you can see your delicious Franco-German food being made.
Time for a good old slurrrrp! An amazing oyster and seafood place. Go to the one in Yaletown for a more chill environment. The staff is basically a gay boy's fantasy.
Nothing over the top, but it's a very cute place near the edge of the Davie Village doing "slightly French" food. Brunch here is perfect. The size helps with the local and family feel.
Spoil yourself at this perfect payday treat. Book a table ahead for weekends and order anything, because you won't be disappointed.
Drink
The Cheers of Vancouvercome enough times and they'll all know your name, and most likely your embarrassing stories too. Right in the heart of Davie Village and close to all the bars, it's a perfect warm-up spot.
A trendier place in the gay village to get drinks started for a night out. A bit upscale with a chic layout and a cool crowd. Oh, and did anyone notice the seriously hot shirtless bartenders (especially manager Todd)?
Great Asian themed decor and amazing custom cocktails…their Rosemary Gimlet is a gift from the heavens. They are also known for a random celebrity sighting at times.
In the heart of beautiful Gastown, it's definitely worth leaving the gay strip for some awesome drinks and hanging out with the cool kids.
Dance
Definitely the place when you're in the Top 40 mood. A younger crowd for sure, but all types stop by. Everyone loves to hate on it, but after midnight, even the loudest naysayers are messy on the dance floor.
With the new revamp, everyone is going here. Great music, huge dance floor, and enough throwbacks to its leather/fetish past to keep it interesting. And who doesn't love strippers in showers with big "personalities"?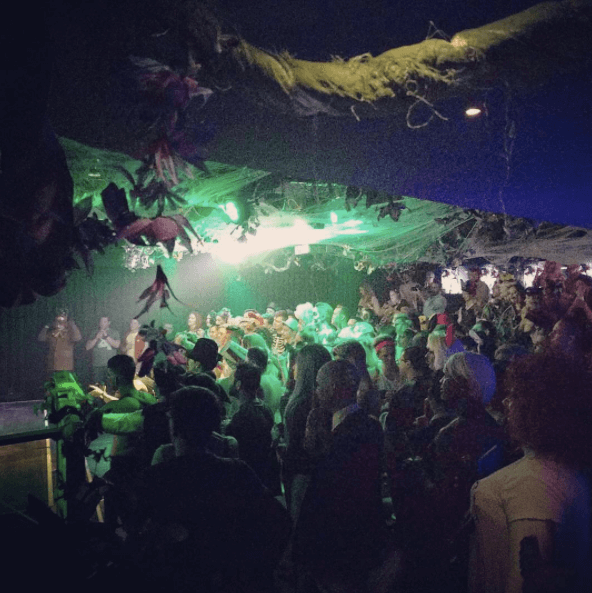 The new kid on the block…if that new kid has been around forever. But XY keeps changing its name and look. The new look is classy, gurrrrl! A perfect night out to dance dance dance and not give a damn.
An old classic in the village. A fun multi-story club with a diverse crowd. Never pretentious with weekend lines and the small dance floor makes it easy to get close with the guy you were eyeing at the bar.
Proof that gays can fix anything. Started as a "divey" straight bar and turned into a busy establishment with a grunge feel in the heart of the growing East Van satellite gay scene. Some of the best monthly parties happen here, but the highlight for many is Man Up – our very own multi-gender drag spectacular and queer dance party.
Fun times with the locals…
Gay Trivia on Mondays at the Junction is always fun with a local crowd and good people. Drag queen bingo at Celebrities gets you through hump day. Numbers has karaoke all week on the top floor if that's your thing, or if it's your thing after copious amounts of liquid courage.
Time to strip…
When summer is finally here, the beaches don't disappoint. Skip the tourist trap of English Bay and make the short trek to nearby Third Beach Serenely isolated away from family crowds and you never have to look too far to find a hottie tanning. If you're up for an adventure and crossing a bridge, then historic Wreck Beach is a must. Touted as one of the largest nude beaches in North America, the crowd is very mixed and chill. Easily the best spot to let a summer daze take hold and let the hours melt by.
Read more at the Vancouver Tourism website.
Special thanks to Allan Lalfor giving us the low-down.