Out pop star Hayley Kiyoko has consistently been making the best queer music videos of the last few years, and that's because they don't just hint at the lesbian experiencethey inhabit it unapologetically. Who among us hasn't longed for an unavailable womanor been that unavailable woman?
But at the same time, Kiyoko's videos are illustrating just how universal love and heartbreak can be, normalizing same-sex relationships while also highlighting the specificities.
In her new video for "Curious," Kiyoko (who not just stars in but also directs her work) sees her love interest, Ali, at a party, but Ali is with her new boyfriend. "I'm just curious," Kiyoko sings in the chorus, "Is it serious?"
Kiyoko keeps it chill at the party, despite shady glances tossed her would-be love's way. She wonders in song if this guy is touching Ali how she used to ("Did you take him to the pier in Santa Monica/Forget to bring a jacket, wrapped up in him cause you wanted to?"). But when Ali sees Kiyoko chatting closely with another woman, she grabs her hand, takes her to the bathroom, and they start to fog up the mirrors.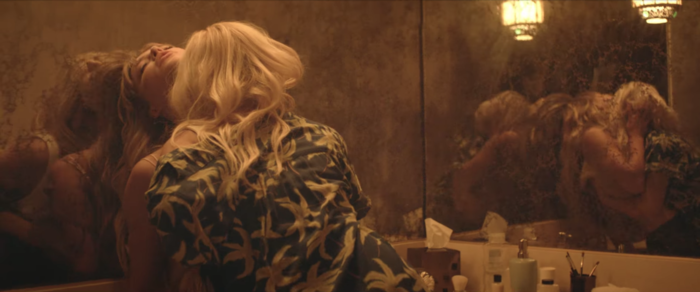 Until, that is, Kiyoko proves to be fed up with the games. She leaves her now ex hot and bothered, and Kiyoko goes back to enjoying the party.
There are other fun bits to the video, too, like Kiyoko getting caressed by two brunettes in bed, and the choreographed dance breaks. The party itself has a cool, queer-inclusive vibe that sets a tone different from most. While other artists might toss in one same-sex couple among a sea of straights, Kiyoko's crowds are always populated with visibly queer folks like herself. It's affirming as is her music, and fans of "Feelings," "Girl on Girl," "Cliff's Edge" and "Sleepover" will not be disappointed.
"Curious" is now available as a single but is also part of Kiyoko's forthcoming album, Expectations, which, BTW, has incredibly awesome cover art because of course it does.
in Your Inbox

Subscribe to get a twice-weekly dose of queer news, updates, and insights from the INTO team.