Am I a sci-fi buff? Not particularly. But new pictures teasing Season 2 of Foundation might just convert me, thanks to star Lee Pace's fabulous costuming.
Apple TV+ has been posting exclusive images on Instagram to promote its slate of shows for 2022. That includes a new season of Foundation, an Isaac Asimov adaptation that stars out actor Pace as Brother Day. This promotional image shows Pace rocking a sheer crop top, proving he can be a fashion icon and galactic ruler at the same time.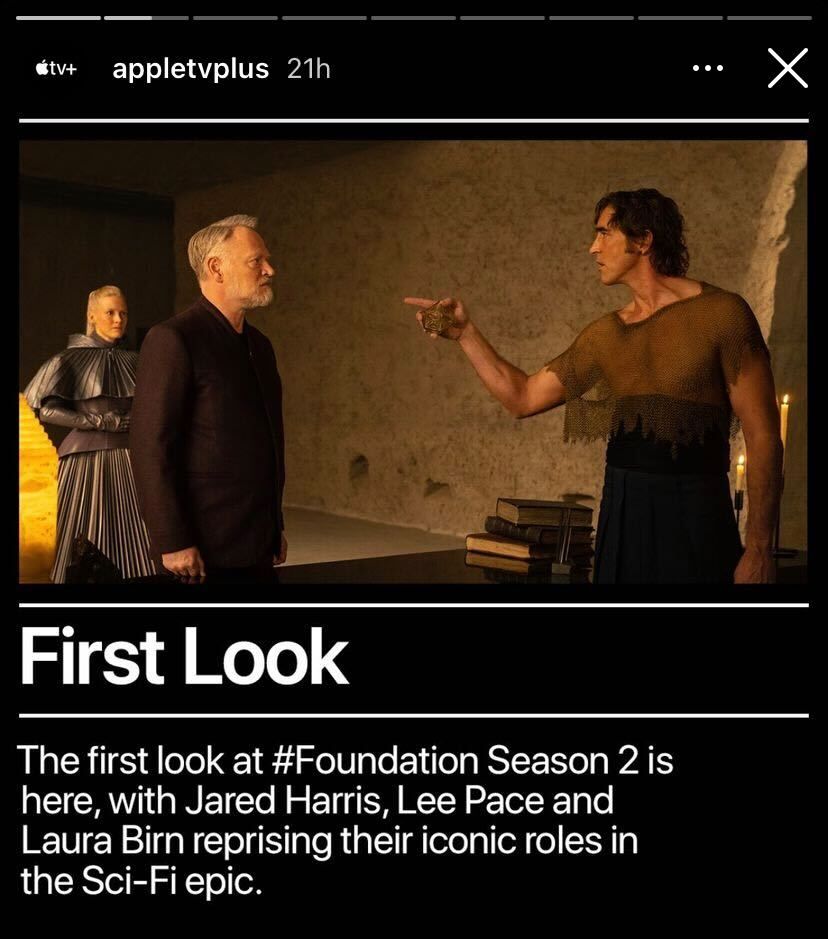 It's not the first time Foundation has blessed us with some thirst traps from Pace. Like these sweaty desert shots from behind the scenes…
 

 

View this post on Instagram

 
…or this video showing those hot desert looks in action…
 

 

View this post on Instagram

 
…or these futuristic costumes from the first season.
 

 

View this post on Instagram

 
The moral of the story? I'll be streaming Foundation for Lee Pace and Lee Pace alone.