It's hard to believe that it's been 10 years since Janelle Monáe blessed us with Metropolis Suite I: The Chase, the first in a series of concept albums which went on to score Grammy awards and critical acclaim. Based on the 1927 sci-fi epic of the same name, Monáe's "Metropolis" hones in on the character of Cindi Mayweather, an android dangerously in love with a human named Anthony Greendown.
Although the EP was the first official chapter of the saga, Monáe hinted at what was to come on the 2003 album, The Audition. On a track entitled "Metropolis," she sings of a world which would later go on to become fully-realized – one where "a cyborg can love and a cyber girl is still a queen." These references led many to dub the album as Suite 0 of the series.
While the Metropolis albums have their inspirations clearly rooted in the works of sci-fi legends like Fritz Lang and Octavia Butler, the character of Cindi Mayweather is used by Monáe as a vehicle, through which she articulates a distinctly queer narrative. "When I speak about the android, it's the 'other,'" she explained in a 2013 interview.
"You can parallel that to the gay community, to the black community, to women – we have so many things in common, and we sometimes don't know it when we allow small things to get in the way," Monáe continues. "So this music is meant to inspire and bring wings to those who are weak and grace to those when they are strong."
Mayweather's own fight begins on the opening track of The Chase, entitled "March of the Wolfmasters." "Good morning, cy-boys and cyber girls," announces a disturbingly chirpy voice over a radio. "Android 57821, otherwise known as Cindi Mayweather, has fallen desperately in love with a human named Anthony Greendown. You know the rules – she is now scheduled for immediate disassembly!"
This interlude opens a story of forbidden love which, to queer people in the 72 countries worldwide which still persecute homosexuality, will doubtless sound extremely familiar. Mayweather may be hiding in the Neon Valley District from bounty hunters with chainsaws and electro-daggers, but her story represents the real plights of queer people worldwide forced into exile or deported from Western countries back to oppressive governments determined to snatch their freedom.
These elements of humanity are alluded to later in the EP, specifically in a spoken-word breakdown at the end of "Many Moons." Lyrically, the track itself explores the complexities of living under surveillance and the illusion of freedom: "You're free but, in your mind, your freedom's in a bind," she sings. Again, this relates to queerness – none of us are free from the world around us, which can condition us to think or believe things we may not otherwise.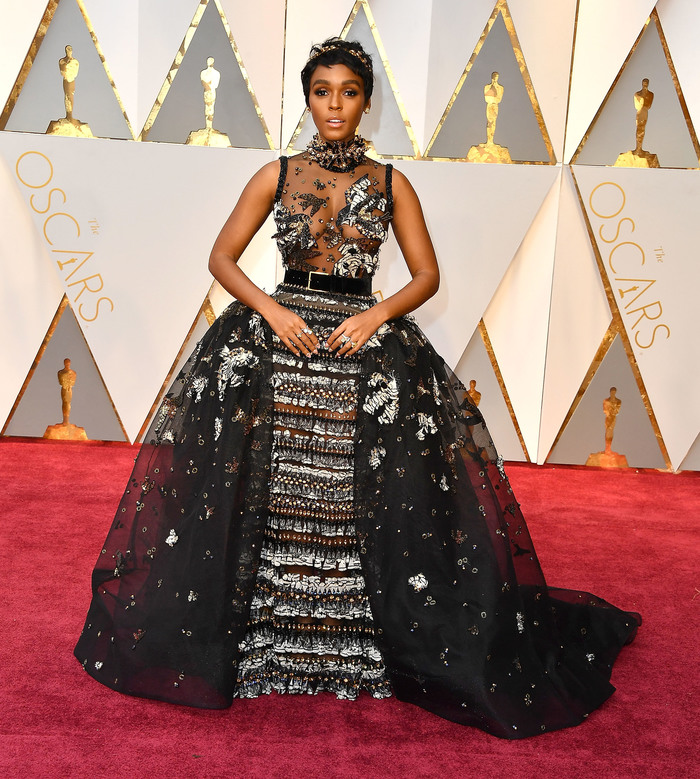 Queer theory as a movement came about to destabilize these ideas, encouraging us all to think outside limits and create our own subjective realities – something which Monáe facilitates within her fantasy world by encouraging escapism and exploration.
Elsewhere, the star articulates this message in bleaker terms during the song's closing minutes, name-checking ailments like breast cancer and HIV alongside racialized stereotypes and likening them to Mayweather's own problems in her fictionalized world. Still, she ends with a beautiful closing lullaby which references the importance of community, role models, and self-created queer families: "When the world just treats you wrong, just come with me and I'll take you home, no need to pack a bag," she sings.
The "Many Moons" video adds a visual companion to these lyrical explorations, depicting an android auction soundtracked by Cindi Mayweather. Themes of gender, beauty, sexuality, race, and class all permeate the short film: we see androids having their hair groomed and primped to more accurately fit the standards of femininity desired by buyers, whereas Mayweather herself drags up in a tuxedo and a pompadour.
This is queer in itself; these are non-humans conforming to "human" beauty standards, therefore highlighting that anybody can artificially assimilate with beauty. We all understand this as "dragging up," a term which, thanks to pioneers like RuPaul, is slowly bleeding into mainstream consciousness.
The fact that Monáe places these themes in the context of an android auction – which, for obvious reasons, can be likened heavily to American slave auctions – sparks an interesting conversation around wealth, hierarchy, and the hoops through which marginalized people must jump to assimilate.
Other small but subversive nods to queerness in the video are also worth exploring. In one segment, Mayweather rips off her jacket and throws it into the crowd to be caught by a delirious, screaming woman. Here, she mimics the frenzied reaction to rock stars like Bowie, Elvis, and Prince and hints at traditionally "masculine" traits within Mayweather.
In a sense, it's feasible to argue the alter-ego as a drag personality of sorts: in "Cindi," a track which appears on The Audition, Monáe sings about feeling like an outsider and finding purpose through constructed identity.
"As I search for a home and a place to belong, I find it hard to fit in," she sings. "I meet lots of pretty girls in this fantasy world waiting for their time to shine / So I try to be Cindi in hopes that they'd notice that I wasn't their cup of tea It's so lonely when I'm only being me." In a moment of unusually personal introspection, the star here seems to reference her own experiences of isolation while also aligning herself with the queer community; while some turn to drag to explore and subvert their outsider status, Monáe created Cindi.
Naturally, these continued themes have led to press speculation around the star's own sexuality. Various publications have read into her tweets, lyrics, and interviews, feeding into swirling rumors which the star addressed most eloquently on Sway In The Morning.
Instead of creating clickbait, Monáe revealed the queerness of her own mentality by saying that love has no religion or sexual orientation before explaining that she makes a point of not discussing her personal life.
"Categorize me / I defy every label," she later sang on "Q.U.E.E.N.," seemingly reinforcing her point. By declining to talk about her own sex life, the star presents herself as label-less; she essentially queers media perceptions of her by choosing to remain anomalous, toying with identity politics and, most importantly, turning the focus on her personal life into an opportunity to highlight the actual struggles of queer people.
As the Metropolis saga developed, various other references to queerness were made more explicitly. She sings about "undercover love" in "Givin' Em What They Love," about Blueberry Mary (a girl who is crazy for Mayweather, who "comes in her dreams") on "Mushrooms and Roses," and about queer astronaut Sally Ride, to whom she dedicates an entire song. Maybe the best moment, though, comes in the form of a radio station skit hosted by DJ Crash Crash. He takes callers, all of whom are disgusted conservatives designed as almost exact replicas of those who still balk at queer people: "I think they should just do Whatever they do to people like that," says Peggy Lakeshore of Neon Valley.
The last caller, however, issues one final explicit statement: "Robot love is queer!" Only here, towards the tail-end of the fifth suite does Monáe deliberately underline the shared discrimination faced by Mayweather and the queer community, adding a late new dimension to an already comprehensive story.
These countless coded references are refreshing in the context of a corporate world – one which is increasingly dominated by lukewarm ally-ship and transparent messages of disingenuous support for the LGBTQ community.
By steering clear of weak, literal statements of solidarity, Monáe has created a masterpiece which humanizes queer identities through the story of an alienated android. She also spotlights the ways in which sci-fi often does the same thing – throughout the albums, she makes references to pioneers of Afrofuturism like Octavia Butler, whose works featured bisexual characters and alien races with three sexes.
It may seem avant-garde, but, despite the futuristic setting of Metropolis, Monáe has consistently used her individual voice to highlight the human story of those who still face real persecution in 2017, as well as offering up Mayweather as their musical messiah.