Leonardo was a model who realized his calling was to shoot rather than pose. So, he picked up a camera and watched YouTube videos before reestablishing himself as a sought-after photographer. We got him to tell us the meaning of his exclusive photo series, the porn shoot that helped launched his new career, and why those Instagram models are borrrrinnnggggg.
Grindr: Tell us about the idea behind your photo series, Virile.
Leonardo: It was all last minute, so unlike most of my shoots where I like to play with outdoors and natural light, I did this in a studio and based it on capturing a group of males. I wanted photos that show masculinity for what it means to me: skin, hair, sweat, male parts, strength, and weakness. And that's where the name "Virile" came from. I wanted photos that make you feel like you could touch or smell the skin, which is such an intoxicating thing.
How did you cast the guys?
I usually work with agencies, but for this shoot since the level of nudity was high I just asked a few guys who seemed to trust me with the concept. Nudity, surprisingly, happens to be a lot more of an issue for males than females. I believe almost all girls secretly love being shot nude. I have been building a good group of people that trust my direction, so it is becoming easier to cast each time.
How did you transition from being in front of the camera to being behind it?
It was just meant to be. I've always been an artist in one way or another, and I felt like being a model didn't truly allow me to express as much as I wanted to. I started taking photos of my mom and sisters, and my first professional shoot was a porno (a gang bang of around 30 women with three stripper dudes wearing teddy bear costumes). My friend owned a porn company so he told me I could come practice on the sets, which was actually hilarious, but you have to be very fast and skilled to not miss the important moments (like the cum shot). I had to quickly learn the camera settings and some basic lighting since I didn't go to school.
Did being a model make it easier to know how to create a great fashion image?
I always get asked this question. I honestly don't think being a model helps. People always have the misconception of models not being very smart or talented with other tasks, which happens to be true in a lot of cases, but is not always accurate. I've met beautiful, inspiring, and incredibly creative souls, who happen to model.
The one thing I would say modeling helped me with was the interaction with the talent and set control. Things like art direction, hair, makeup, etc., are all stuff that the photographer has to be in charge of.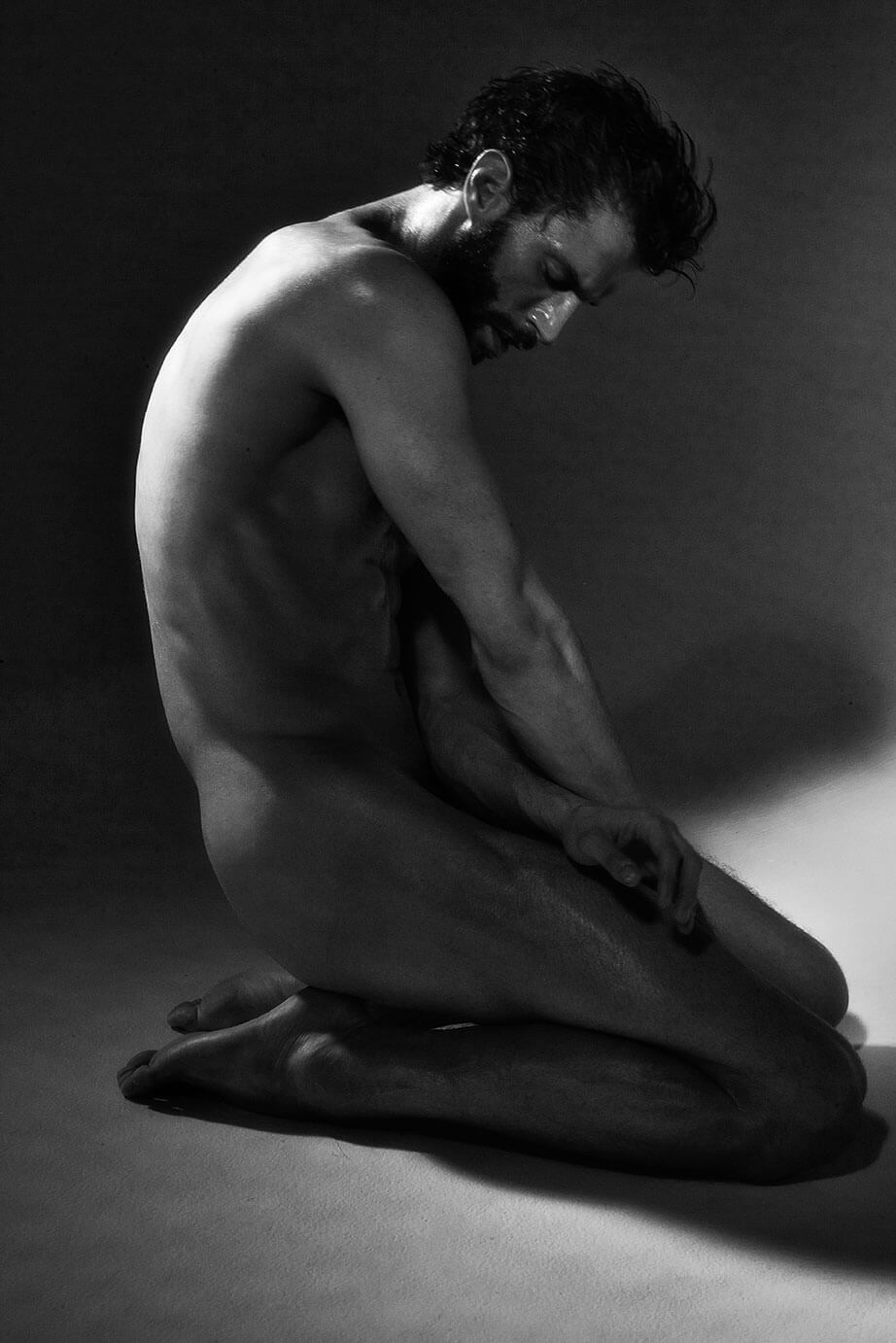 What's your view on Instagram models?
Instagram and social media platforms are creating an army of good-looking, cute, fun, sexy kids who are taking over advertising. The thing is that social media is something that's meant to speak to the mass. Art and fashion usually aren't about the mass. As an artist or editor, you cannot expect to create iconic and unforgettable images without unique and amusing subjects, which let's face it, a lot of the social media kids aren't.
How has social media helped your career?
Social media is a good way for new artists to showcase what they do and get noticed. It definitely helped me make the transition from model to photographer, even though I used to do a lot better on social media when I was just posting photos of myself half naked.
Tell us about your last date. How was it?
I can't remember the last time I went on a date. I just hang out with straight couples, which I guess is my thing.
What's your most prized possession?
I know it might not be a literal answer, but I can only think of my family. Everything else is replaceable.
What's next?
Right now all my focus is on my gallery and my book, and I have a few exciting fashion shoots coming out soon. Other than that, just living one day at a time, having fun, trusting the steps of my own process, and being excited to absorb the things that fascinate me about my job and life in general.
More about Leonardo:
http://instagram.com/leonardocorredor/
https://www.instagram.com/LeonardoCorredorphotography/
http://theindustrymgmt.com/artist/print-and-motion/293-leonardo-corredor/
http://twitter.com/MrCorredor – https://twitter.com/LeoCphoto
https://www.facebook.com/LeonardoCorredorphotography
http://models.com/people/leonardo-corredor
To view the full and uncensored story please click here: http://www.leocphoto.com/virile/