Over the weekend, Berlinale commenced with their annual Teddy Awards, which are given to the best LGBTQ-themed films of the festival. Past winners include famed auters like Pedro Almodovar, Gus Van Sant,Todd Haynes, Cheryl Dunye, Bruce la Bruce, Rose Troche, and Lisa Cholodenko. In 1991, Paris is Burning was awarded Best Documentary, and last year, A Fantastic Woman took home Best Feature Film.
Needless to say, the best in queer cinema often gets rewarded by the Teddys.
This year's winners are incredibly international, and also hit on almost every identity that is part of the LGBTQ acronym. Brazil was the big winner, though, with several films being shot in or the focus of the celebrated selections.
Here are the Teddy Award-winning films from this year's Berlinale, which will hopefully be headed to the U.S. in the not-so-far-off future.
Best Feature Film: Hard Paint (Tinta brunta)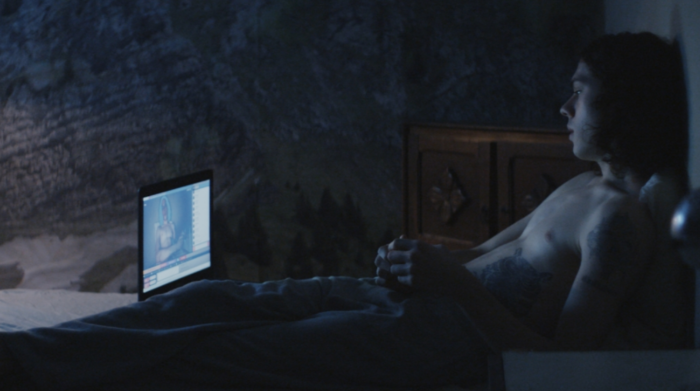 Brazilian co-directors Filipe Matzembacher and Marcio Reolon (Seashore) tell the story of Pedro, a gay college dropout who comes upon hard times when he finds himself in legal trouble and deserted by his sister, who has taken a job across the country. He finds work cam guy, calling himself Neon Boy, whose schtick is using glow-in-the-dark paint on his nude body, engaging in performance art and live sex. He becomes so popular, though, that copycats start to catch on. Pedro decides to meet with one of them in person, which is dangerous for Pedro as he lives in northern Brazil's highly homophobic Porto Alegre region. The Hollywood Reporter compared Tinta brunta to Moonlight in its review: "not just structurally, in its separately titled three-part breakdown, but also in its moving observation of a vulnerable gay male protagonist in an unaccommodating environment, who is less fragile than he initially appears."
Best Documentary/Essay Film: Tranny Fag (Bixa Travesty)
Claudia Priscilla and Kiko Goifman co-direct the story of Linn da Quebrada, a black trans rapper/pop star from São Paulo. (She once asked fans on Twitter, "Was it a trans Lemonade you wanted, girls?" before dropping her new video.) Bixa Travestyhas Quebrada on stage, putting on out-there shows that defy the heteronormative, homophobic Brazilian music scene, but also at home, in interviews, and in the hospital while undergoing a cancer treatment. It's a multi-faceted take on an even more multi-faceted woman who is outspoken on her transness and ideas on femininity and gender. A review from The Upcoming notes that the film is "shocking" on purpose, much like Linn da Quebrada herself.
Best Short Film: Three Centimetres (Generation)
Writer/director Lara Zeidan's nine-minute short follows four Lebanese girls as they get stuck on a ferris wheel. The conversation takes a turn when one of them, Manal, comes out as gay, and her friends don't take it well. This makes for an uncomfortably long wait to get off the ride, but also a much-needed wake-up call to get some new gal pals.
Jury Award: Obscuro Barroco
Greek director Evangelia Kranioti shares thestory of Rio de Janeiro's trans Brazilian icon Luana Muniz, who died this past May. A dark yet colorful depiction of life in Brazil's underground queer scene, Obscuro Barroco documents Muniz's advocacy for the underserved LGBTQ and poverty-stricken populations of her home country, and she was a founder of the Damas de la Prefecture Project, which helped trans people find jobs. "The film takes us to a city alive and surreal, in a carnival full of dreams and nightmares, which we see through the eyes of a queer symbol," the jury said of Obscuro Barroco. "The impressive and unique vision of its creator fascinates you through remarkable photography and sonic design, making it uniquely poetic and intimate, an excellent artistic achievement."
Best First Film: Retablo
Director Alvaro Delgado Aparicio tells the coming out story of a 14-year-old Peruvian boy, Segundo, who is stuck keeping a huge secret for his dad. Silence feels like his only option, but he finds an outlet in creating folk art, also learned from his father. Aparicio worked on Retablo at the Sundance Labs and also the New Works-in-Progress Forum at Seattle International Film Festival, finding finishing funds in a Indiegogo campaign in 2016 .
Mannschaft reader jury award: The Heiresses (Las Herederas)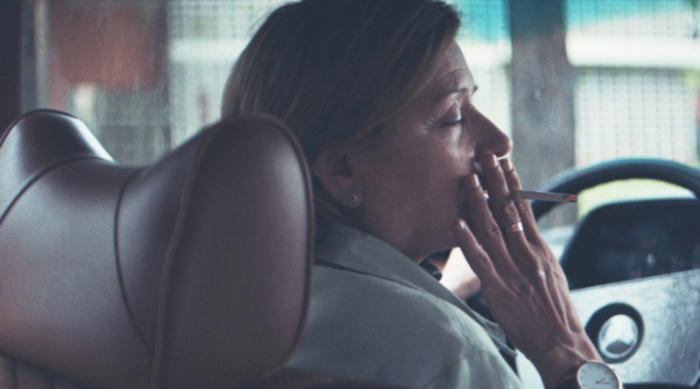 Paraguay-born filmmaker Marcelo Martinessi's Las Herederas shares the story ofa middle-age lesbian couple,Chela and Chiquita, who are forced to sell their heirlooms and other mementos in order to avoid bankruptcy. Eventually, one of them is forced to go to jail and the other has to survive on her own, so she becomes a chauffeur for wealthy older woman in her neighborhood. There, she meets someone that changes the course of herlife. "Using largely unknown actresses with practically no screen experience yet an extraordinarily canny understanding of character, the director-writer achieves a heightened degree of insight within the confines of a stripped-down production," Variety says. "Buzz is sure to accrue following its Berlin film festival premiere, with potentially strong sales in art-house markets."