The Year of Peppermint continues!
RuPaul's Drag Race season 9 runner-up-turned-Broadway star appeared on Saturday Night Live last night, alongside season 4 queen Jiggly Caliente. In their sketch, host Steve Carell laments having to listen to his boring GPS for the next six hours — only to learn that there's a far more fabulous GPYass option to consider.
Complete with neon lights and plenty of attitude, the GPYass is a far better alternative, especially when you consider that Peppermint and Jiggly are on-board with you! The two appear to offer instructions on the screen, with Jiggly in particular expressing disgust at an upcoming traffic situation.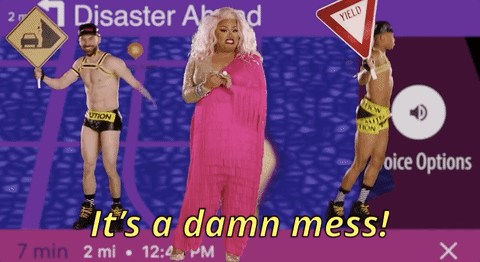 Watch the full sketch below.