There are a wealth of spring break experiences beyond Cancun, Lil' Jon, shots, and neon booty shorts sold on the Fort Lauderdale beachfront that read "IT ISN'T GOING TO SPANK ITSELF." There are adventures, backyard journeys, and rallies that don't require plane tickets, expensive hotels, or wallet draining nightlife. There are uncrowded, lesser-known pockets a couple of gas tanks from home and for those without their own transportation, there are microadventures in your park down the street. Reimagine and redefine spring break with these five possibilities.
Roadtrip With Hipcamp
Hipcamp is the Airbnb of campsites, tree houses, farms, caves, yurts, cabins, ranches, and safari tent glamp outs. The site helps you find everything from free campsites on public land as well as once in a lifetime stays on property inaccessible to the general public. The company maps out sites and hosts across the country and is the perfect tool for the spontaneous roadtripper looking for a place to crash as the sun begins to set as well as the persnickety planner looking to follow one of the sites awesome pre-planned road trip itineraries.
The site is the perfect tool to help you find affordable campsites and lodging in and near national parks, monuments, and reserves (and everywhere in between). While the existence of many of these wild lands is under threat from the Trump administration, now is always a better time to visit than later. Places of particular timely interest are New Mexico's Chaco Canyon for its thousand-year-old houses and kivas, as well as Oregon's Cascade-Siskiyou National Monument, and of course, Bears Ears and Grand Staircase-Escalante National Monuments.
Work for Room and Board
The World Wide Opportunities onOrganic Farms (WWOOF), HelpX, or a variety of other worker exchange programs help pair volunteers interested in learning agricultural skills. These organizations typically require a yearly subscription fee that enables you to contact hosts around the world. Every farm and property has different "contracts" that range from a few days of stay, perfect for spring breakers, to entire seasons for foreign travelers. I spent one spring break in Hermanus, South Africa with a HelpX host where I rode and cared for horses on a swanky eco-resort and saw my first Cape Leopard slithering through the fynbos one evening after mucking stalls.
Looking for immediate workers this month on WWOOF are a vineyard in Salem, Oregon, a permaculture garden outside of San Antonio, Texas, an orchard in Bybee, Tennessee, and thousands more international farms all around the world. HelpX similarly offers many agriculture-related volunteer experiences as well as specialized jobs like working as a receptionist at a backpackers organization in Fiji and housekeeping at an LGBTQ friendly resort in Tasmania. When WWOOF-ing or HelpX-ing, always travel with a friend. While most farms list if they are LGBTQ friendly, it is always a good idea to communicate with your host to make sure they embrace diversity, before organizing your stay.
March For Your Life
Those in support of gun reform may consider trekking to the March For Our Lives protest held on March 24th, 2018 in Washington D.C. The event happens to coincide with many high school and college spring break weeks, making it a great stop or destination for politically determined roadtrippers. The nationwide demonstration is being organized by Marjory Stoneman Douglas High School shooting survivors like Emma González, Cameron Kasky, Jaclyn Corin, and many other of their peers. Can't make it all the way to the nation's capital? No need to worry, there are plenty of local marches dispersed around the country, with international ones popping up in places as far away as Patagonia. A list of registered marches can be found here.
Staycation
Instead of spending money on flights and hidden travel costs, book yourself into a local hotel or Airbnb for a night or two. Lessen the cost by splitting it with a group of friends. Allow yourself the luxuries you may not have at home in your apartment, whether it be a rooftop pool, a spa, room service, a little bungalow with a fireplace and patio, or search for the most unique lodging you can find. Airbnb has an incredible list of whimsical properties, much like Hipcamp, that include tree houses, modernist retreats, shelters, and pool houses that may be only a few miles from your home.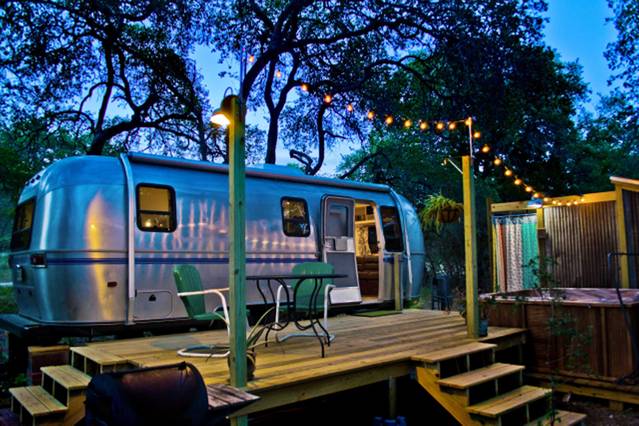 Microadventure
Perhaps you don't have the funds to blow money on accommodations nor the time to take multiple days off work. No worries. Spring break has always been about experiences and escape, which are things you can surprisingly do in your hometown. Author and National Geographic adventurer of the year nominee, Alastair Humphreys, coined the term "microadventures" years ago hoping to involve busy people with their adventurous souls.
Microadventures are all about being achievable without expensive amounts of gear or time. So why not grab a friend, swim in a place you never have, cafe hop in a new neighborhood, hike by moonlight, or cowboy camp in your own backyard. The point is to get out of your daily routine, stretch your legs, and dive into the untapped possibilities of your surroundings.