"Bring it to the runway," RuPaul charges her girls in her song "Category Is…" But to be frank, the runway hasn't mattered much recently.
What once felt like the thunderdome of drag has become something of an inoffensive showcase on RuPaul's Drag Race. As challenge performance has grown more important, the value of the runway in judging seems to have gone down. A look-challenged queen can get a lot further in the competition, while a strong runway competitor who struggles in performance challenges is likely to go out early.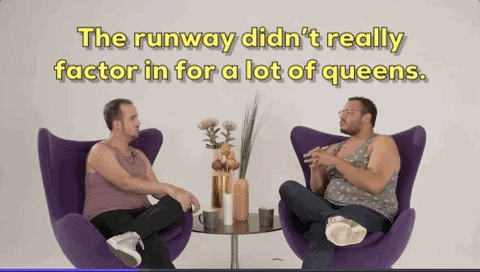 In the latest episode of The Kiki, hosts Kevin O'Keeffe and Mathew Rodriguez go deep on why the Drag Race runway has fluctuated in significance over the show's decade on the air. Plus, they list their five personal favorite runway looks each, featuring Sharon Needles, Violet Chachki, Asia O'Hara, Valentina, and more.
Watch the full episode below.