To mark the 50th anniversary of the partial decriminalization of male homosexuality in England and Wales, the Tate Britain has opened the first exhibition ever dedicated to queer British art.
It presents work from the abolition of the death penalty for sodomy in 1861 to the passing of the Sexual Offences Act in 1967 – a time of seismic shifts in gender and sexuality that found expression in the arts as artists, and viewers explored their desires, experiences, and sense of self.
When I first entered the exhibition, I felt like I was about to get a traditional history lesson about queer art in Britain but was pleasantly surprised with how playful and enjoyable the work was to view. The exhibition showcased the rich diversity of queer visual art and it's role in society. I was particularly taken by the sense of love and intimacy in all the pieces where an artist was painting a subject who they were understood to be intimate with. You could feel the salaciousness of it but with the tenderness of true love and adoration.
The exhibition spans various ages and explores the queer desires amongst the Pre-Raphaelites, representations of and by women who defied convention, and love and lust in the sixties in Soho. Some of the most powerful moments in the exhibition include Oscar Wilde's prison cell door and stunning paintings by Henry Scott Tuke during his time in Falmouth in the 1920's.
Many of the works on display were produced in a time when the terms "gay," "lesbian," "bisexual," and "trans" had little public recognition. The exhibition illustrates the ways in which sexuality became publicly defined through the work of sexologists such as Henry Havelock Ellis and campaigners such as Edward Carpenter. Queer British Art features works by major artists such as Francis Bacon, David Hockney, Keith Vaughan, Evelyn de Morgan, Gluck, Glyn Philpot, Claude Cahun, and Cecil Beaton alongside queer ephemera, personal photographs, film, and magazines.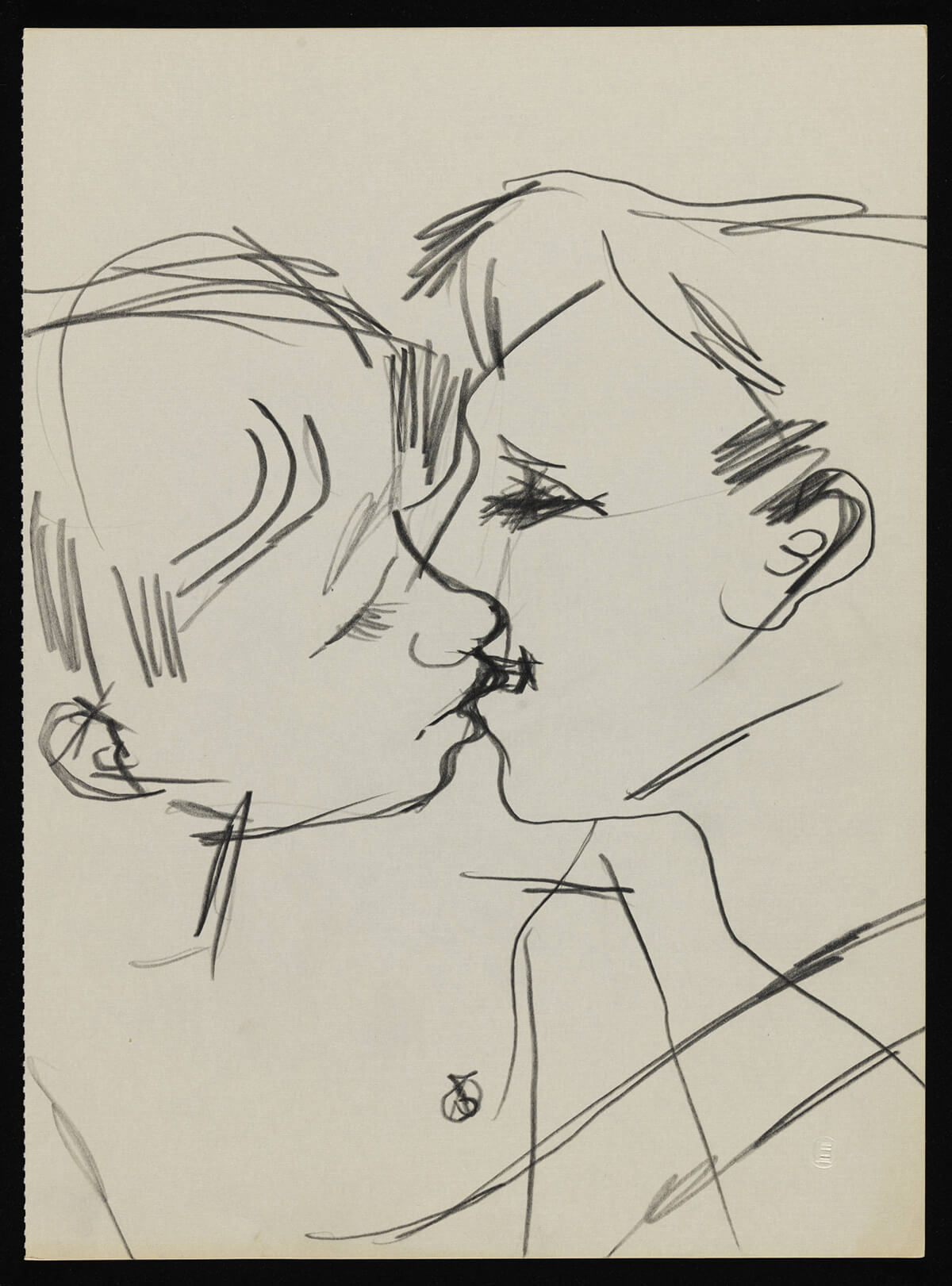 Very rarely does one leave an exhibition of work from the 1800's feeling like they have been shaken to their core, but Queer British Art was one of them. I hold the utmost respect for the artists who didn't succumb to suppressing their truth and immortalized queer culture for us to appreciate hundreds of years later. It's because of their fearlessness and ability to challenge the notions of normal that we are able to be apart of a world that embraces one love.
Queer British Art runs fromApril 5 to October 1 at the Tate Britain in London. Find out more here.