Years after Scar first queered things up in The Lion King, the Venice International Film Festival started to award competitors with its very own Queer Lion trophy in 2007. Since then, the Queer Lion has been given out annually to the "Best Movie with LGBT Themes & Queer Culture" that premieres at the festival. Three years later, Cannes caught up to Venice and Berlin with their own Queer Palm award, cementing the celebration of LGBTQ cinema at three of the most important film gatherings of the year.
Comprised mainly of journalists, directors, and critics, the Queer Lion jury is tasked with picking just one film that they deem best among the contenders with queer content. It's no easy task given the caliber of cinema on display at Venice, but each year, one particular film roars ahead of the pack and wins over the hearts and minds of the jury, earning its own rainbow-colored Lion trophy in the process. Join us as we look back through cinematic history at each of the Queer Lion award winners and discover a few LGBTQ gems that you might not have seen along the way.
2007: The Speed of Life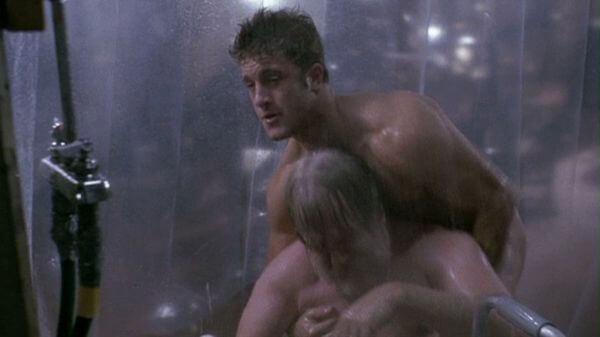 Using local acting talent from New York City, director Ed Radtke weaved an indie story about a boy who steals cameras, obsessed with the footage he finds. While The Speed of Life didn't fare as well as you might expect following its win at Venice, this hard to find gem still impressed judges at the time for the way "it sheds a light on homophobia in American culture during the last thirty years, before and after Stonewall."
2008: One Day In A Life (Un Altro Pianeta)
Like an even more randy version of Stranger By The Lake but with less murder, One Day In A Life follows a man named Salvatore as he cruises the beach in search of sex and finds personal insight along the way. Italian director Stefano Tummolini doesn't shy away from public nudity here in his debut, instantly providing hornier audiences with something to cling onto in between the more artistic observations about human relationships. However, slow pacing holds the film back from greatness and at times, it might feel like you have indeed spent a whole day of your life watching this Queer Lion winner.
2009: A Single Man
Is it any wonder that the Queer Lion jury unanimously awarded A Single Man back in 2009? Despite the overwhelming loneliness of its titular character, Tom Ford's debut is a stunning portrayal of love and dignity in the loss of love. Not only did Colin Firth give the performance of his career, but everything else in the film shines, too, from the sheen of Julianne Moore's dress to Nicholas Hoult's baby blue eyes. Beautifully tailored in every way possible, A Single Man remains one of the most successful Queer Lion winners so far and has forever secured its place in the annals of queer cinema history.
2010: In the Future (En El Futuro)
Directed by Argentinian filmmaker Mauro Andrizzi, this experimental film blended in documentary elements to explore sexuality across the spectrum. Although it's hard to find now, the Queer Lion jury were suitably impressed by the movie back in 2010 when they gave it the trophy for "portraying and displaying, in short episodes, spontaneous and solid love, regardless of it being part of a straight or gay love story".
2011: Wilde Salomé
Based on a tragedy first written by Oscar Wilde back in 1891, Al Pacino's film blends documentary and dramatic elements to create a rather unique take on this classic tale. While the original story is biblical in nature, Wilde Salomé also takes time to portray the struggles that Pacino encountered during the making of the film. Although this might sound confusing, the Queer Lion jury loved how it's "difficult to categorize," commending Pacino for "having crafted an extraordinary, passionate act of love" that celebrates the genius of the famed LGBTQ playwright.
2012: The Weight
In his fifth feature, Korean director Jeon Kyu-hwan explores the unusual story of a lonely hunchback mortician called Jung who tries to help his stepsister transition while also dealing with his own health problems. The subject matter explored in The Weight is as heavy as it sounds, but as the first and only Asian film to win the Queer Lion award so far, this is a vital watch for fans of LGBTQ cinema.
2013: Philomena
In a particularly strong year for high-profile releases, the British drama Philomena beat out contenders like Kill Your Darlings and Xavier Dolan's Tom At The Farm to win a Queer Lion trophy in 2013. Based on the titular character's real-life search for her son, Philomena explores various issues that are relevant to the LGBTQ community, including AIDS and homophobia. Sentimental yet still amusing, the film went on to snag four nominations at the 86th Academy Awards, including Best Picture and Best Actress for Judi Dench, although it ultimately walked away empty handed.
2014: Summer Nights (Les Nuits d'été)
Set in the late 1950s, the debut feature from French director Mario Fanfani explores the repercussions that are felt when a cross-dressing solicitor leads a secret double life as a woman called Mylene. With shades of Far From Heaven, Les Nuits d'été pulls between tradition and transgression with elegance, even if the comedic elements do fall flat at times.   
2015: The Danish Girl
Set in mid-1920 Copenhagen, The Danish Girl depicts the struggles that artist Lili Elbe went through to become one of the first known recipients of sex reassignment surgery. The stories of trans people are rarely told by Hollywood with authenticity, and many within the community criticized The Danish Girl for exactly this reason, but the Queer Lion jury still celebrated the fact that Tom Hooper's film would be able to "bring its important message to a wide audience." Despite, or perhaps because of its conventional approach, The Danish Girl went on to receive widespread acclaim for performances by Alicia Vikander and Eddie Redmayne in the title role.
2016: Heartstone (Hjartasteinn)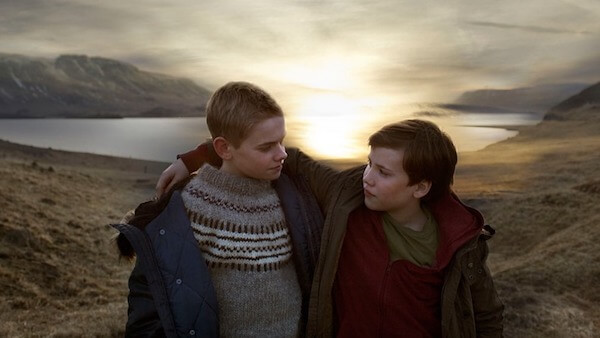 Despite running slightly longer than necessary, Heartstone is a stunning Icelandic drama that imbues the usual coming of age tropes with a poignant lyricism. Director Guðmundur Arnar Guðmundsson devotes equal space to the breathtaking setting and the inner conflict that erupts between two friends when one realizes his romantic feelings for the other. Emotionally authentic and quietly devastating, Heartstone is both one of the strongest and yet most overlooked Queer Lion award winners that have competed at the festival so far.
2017: Reinventing Marvin (Marvin ou la belle éducation)
Based on Edouard Louis's 2014 novel, The End of Eddy, last year's Queer Lion winner beat out fellow French competitor, Les garçons sauvages, for the trophy. Although the film runs on for a bit too long, Reinventing Marvin is a beautiful portrayal of rural life in France that explores the difficulties of growing up gay away from the big cities. It's also worth a watch to see rising star Finnegan Oldfield impress in the titular role before he inevitably hits the big time soon in the coming years.
A new Queer Lion winner will be announced this year at the Venice International Film Festival, which runs from Aug 29, 2018 – Sep 8, 2018.