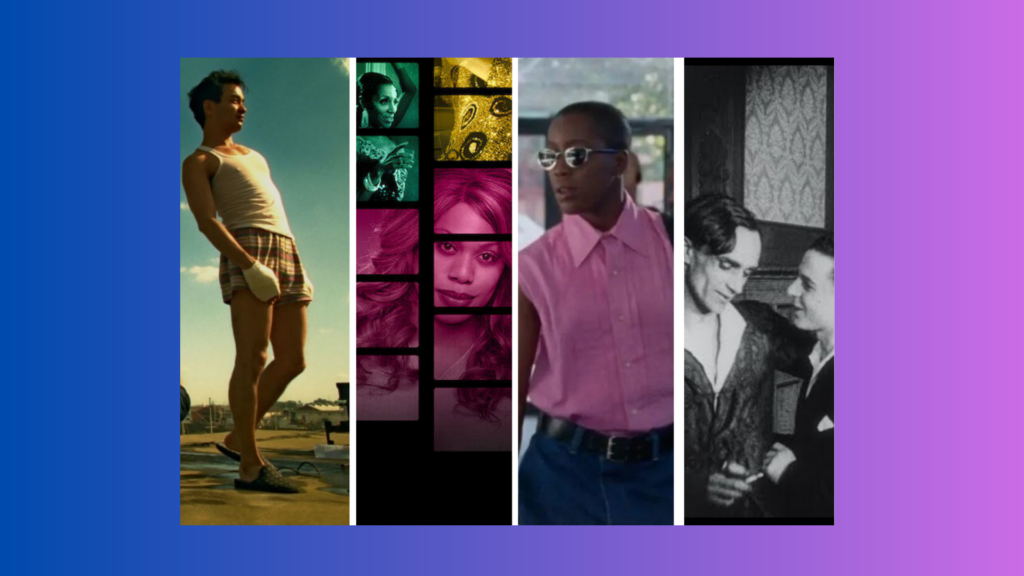 Coming out is hard work: not only do you have to do the work of being honest with yourself and everyone in your life, it falls to you to learn about the community you're entering, often without a lot of helpful outside guidance.
But there's good news: if you want to learn about queer culture and history and don't know where to start, visual media is here for you. Sure, you could read a lot of books about gay life and what it means. Or you could sit down with a cherished cinematic classic and see history unfold before your eyes.
If you're wondering where to start, here's a list of essential docs and feature films to watch that will get you broadly up to speed on centuries of queer history.
The Celluloid Closet, 1995
Vito Russo's groundbreaking 1981 book about queer representation in film became a groundbreaking documentary in 1995. Not only does Russo's work guide us through the pre-code days of sissies and sapphic screen kisses, he takes us all the way up to the early 90s when out-gay representation was starting to flourish. This documentary does, however, have one important flaw: Russo focuses almost exclusively on white representation, so be aware that you're only really getting half of the story in this doc.
Related:

"In order to get to the bottom of this, I spoke to queer people and experts to ask them if 'cisgender' could really qualify as a slur."
Disclosure, 2020
If you're looking for a documentary that covers diverse narratives about gender-nonconforming people in film, look no further than Sam Feder's 2020 masterpiece Disclosure. You'll learn about the complicated, often problematic history of trans narratives in Hollywood firsthand from trans luminaries like Susan Stryker, Laverne Cox, and Alexandra Billings.
Ladies Please, 1995
You've probably come across the 1994 film Priscilla, Queen of the Desert in your travels…but did you know that Guy Pearce, Hugo Weaving and Terrence Stamp were portraying actual Australian drag queens? Not only that, but the real ladies are a damn sight more interesting than the manufactured queens of the film. If you liked Priscilla, Ladies is going to blow your mind.
Paris is Burning, 1990
Jennie Livingston's film remains one of the most clear-eyed documents of what it was like to be a trans or queer person in the early 90s in New York. This deep dive into the ball scene is full of pain, tragedy, beauty, and torment, and it famously provided the inspiration for Steven Canals and Ryan Murphy's brilliant series "Pose."
Different From the Others, 1919
If you thought people weren't making gay movies until the 90s, think again. Not only is the German feature Different From the Others a sobering political take on the plight of criminalized homosexuality in the 20s, it's far from the only offering that explicitly looks at gay life. There's Michael from 1924, the very trans I Don't Want to Be a Man from 1919, and many, many others.
The Watermelon Woman, 1996
Cheryl Dunye's feature—recently restored and re-released as part of the Criterion Collection—is more than just a love story. It's a meta-look into the way Black queer performers have been used, tokenized, and forgotten in Hollywood since the film industry's earliest days. This film influenced a new generation of Black queer filmmakers, stone butches, and folks eager to see themselves onscreen without giving up their voices in the process.
Happy Together, 1997
Wong Kar-Wai's painful story of a gay couple has a special place in many gay hearts for its tenderness, its heart, and its honesty. Tormented couple Ho Po-Wing and Lai Yiu-Fai are constantly trying to start over—but how can they do that when they've accumulated so much baggage over the years? Being queer isn't all romance and happiness (obviously) and films like this that illustrate the pain of love are just as important as the more lush romantic fantasies.
The Naked Civil Servant, 1975
Quentin Crisp's brilliant biography was quickly made into a John Hurt-starring film of the same name, and the tone is not exactly what you'd expect. Though a brutal tale of gender-nonconformity and unemployment during a time in the UK when being gay was still illegal, the film uses an upbeat attitude to show Crisp's inability to blend into hetero (and homo) society. It's a wild ride, and a great reminder that even when things are rough, queerness means that you can always create a better world and a better life for yourself, even if it's only in the confines of your own imagination.