Talk about serving tuna on a platter.
If you've seen The Shape of Water, the Oscar-nominated film from Guillermo del Toro, then you know one thing: Sally Hawkins and that fish guy got in for reelz. If you were a bit turned on by that, and by the subsequent talk of his junk between Hawkins and Octavia Spencer, then the gadget for you is finally on the market!
Though currently sold out, this 6-inch Fish Man dildo is available through the XenoCatArtifacts Etsy store.
And the reviews so far are glowing.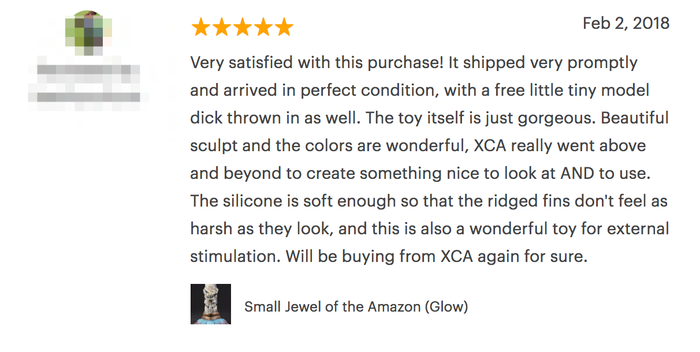 "XCA really went above and beyond to create something nice to look at AND to use," one reviewer wrote in a five-star review. "The silicone is soft enough so that the ridged fins don't feel as harsh as they look, and this is also a wonderful toy for external stimulation. Will be buying from XCA again for sure."
Photo Credit: Fox Searchlight