Tom of Finland was arguably the most influential queer illustrator of the 20th century. Now, a rare complete set of his signed drawings is up for auction at Phillips Auctioneers in New York City.
"The Motorcycle Series" is a set of 11 commissioned illustrations depicting a roll in the hay between three motorcyclists in Tom's signature hyper-masculine, exaggerated style. The auction house estimates that the full collection is worth anywhere between $180,000 to $250,000.
"We are so honored to present 'The Motorcycle Series' as a highlight of the fall season at Phillips," Brittany Jones, a researcher and Specialist in 20th century & Contemporary Art at Phillips, told Out. "These 11 superb works are some of the best examples of Tom of Finland's iconic imagery, which has influenced generations of queer artists and made the world a slightly freer, safer place for us all."
The collection was originally commissioned by Tony Hepworth of Yorkshire across 11 months from 1959 to 1960. Each month, Hepworth, a motorcyclist himself, sent Tom £25 to complete the next drawing in the themed series.
"I hope that this grouping, which is one of the artist's greatest series, will help solidify Tom of Finland's reputation as one of the most revolutionary — and bravest — voices of the 20th century," said Jones.
"The Motorcycle Series" is on view in New York City through November 17 at 432 Park Avenue. On November 18, it will be auctioned off to the highest bidder. But if you're not in New York or don't have a few hundred thousand dollars to throw at some art, we've got you covered. Check out the 11 illustrations from the series below, but be warned! These are definitely not safe for work.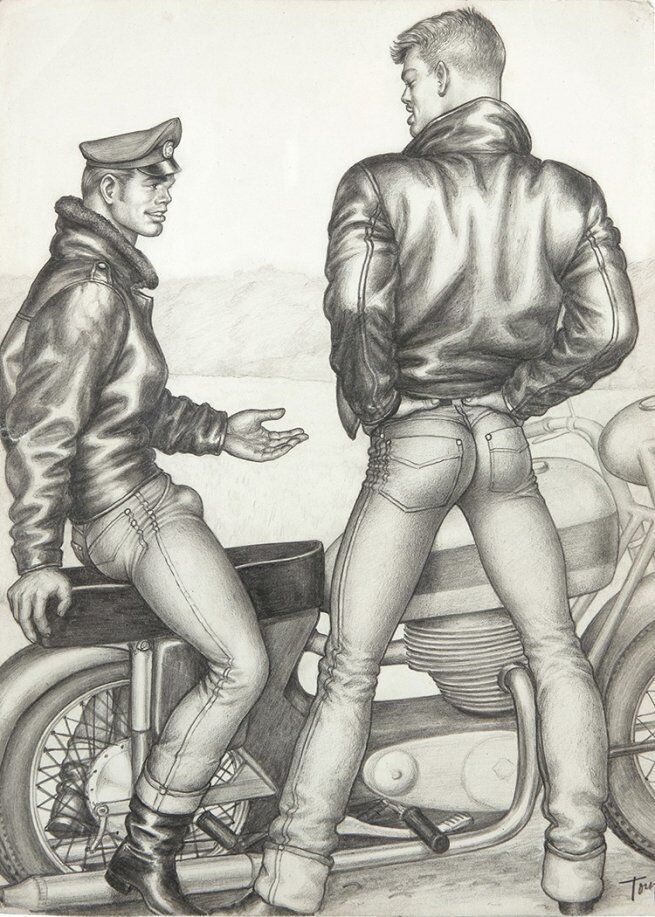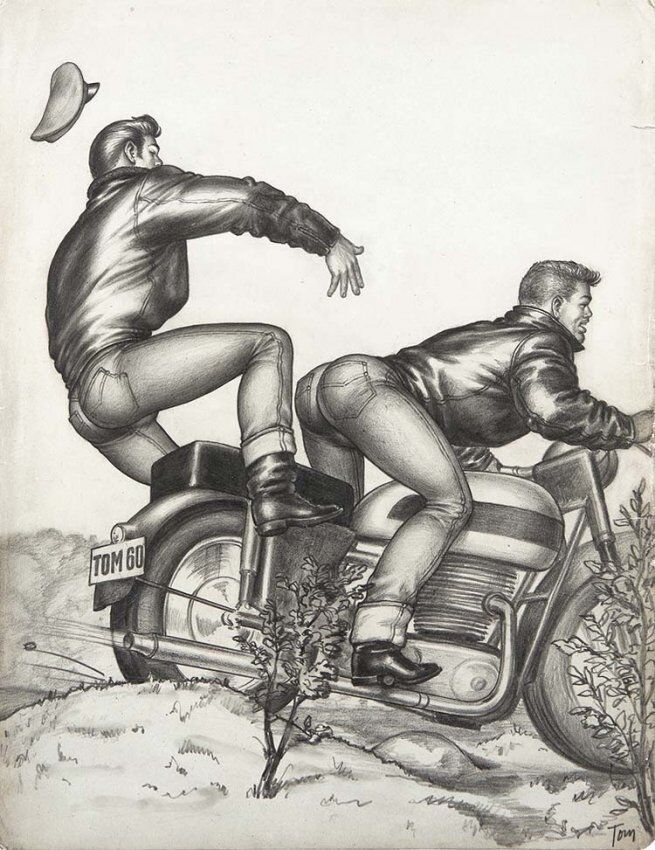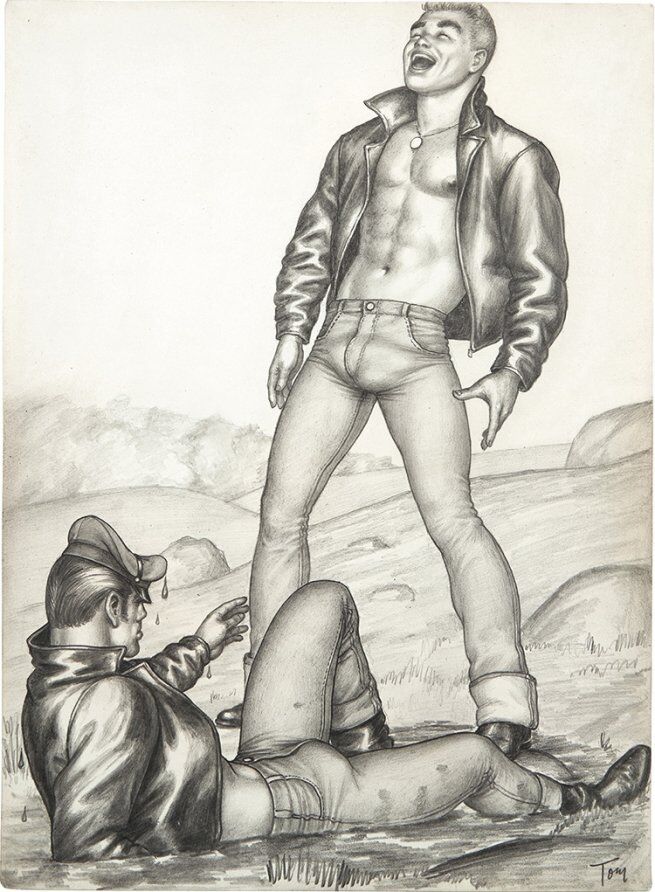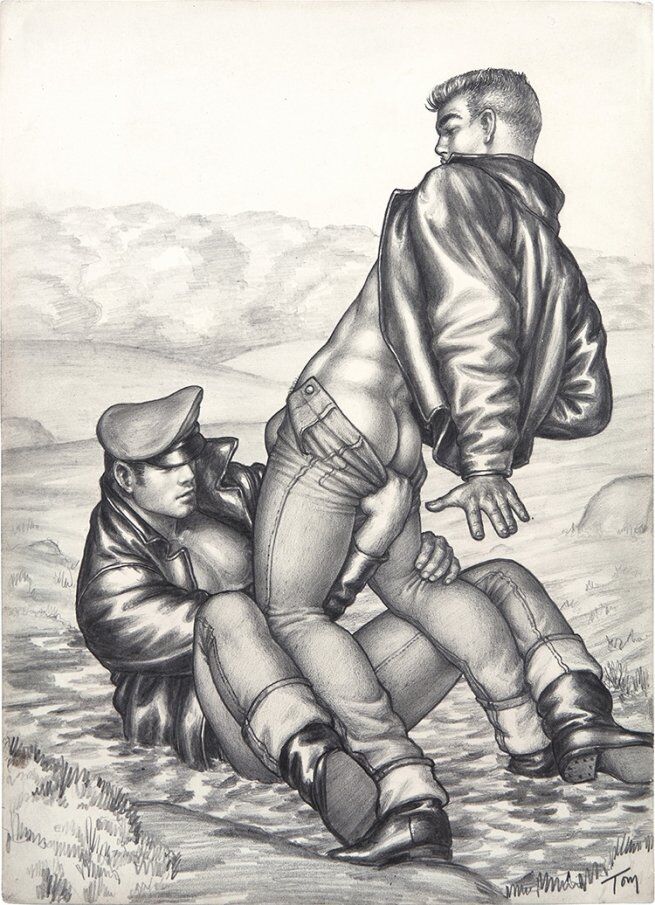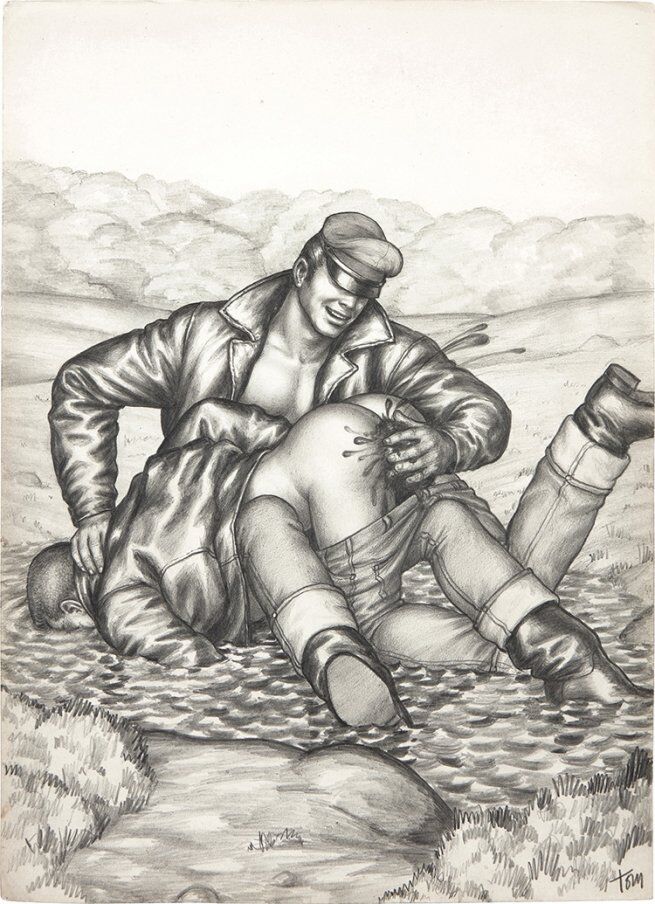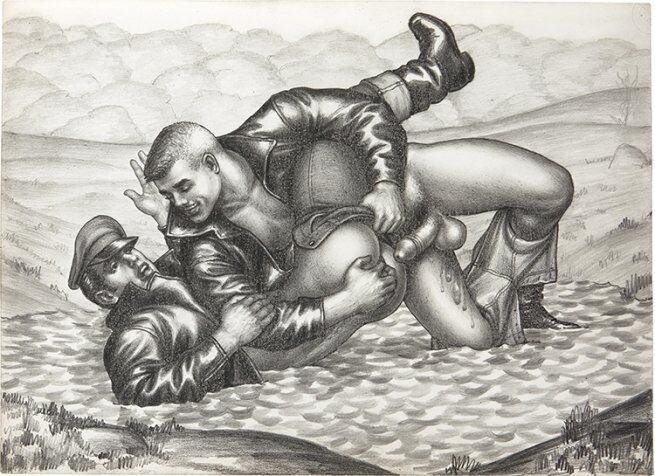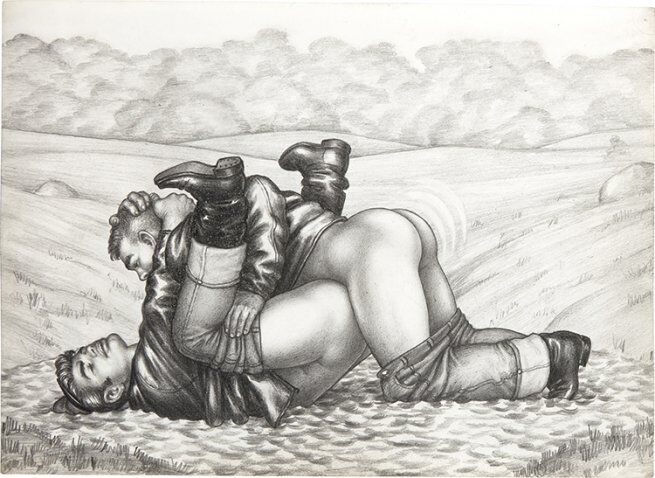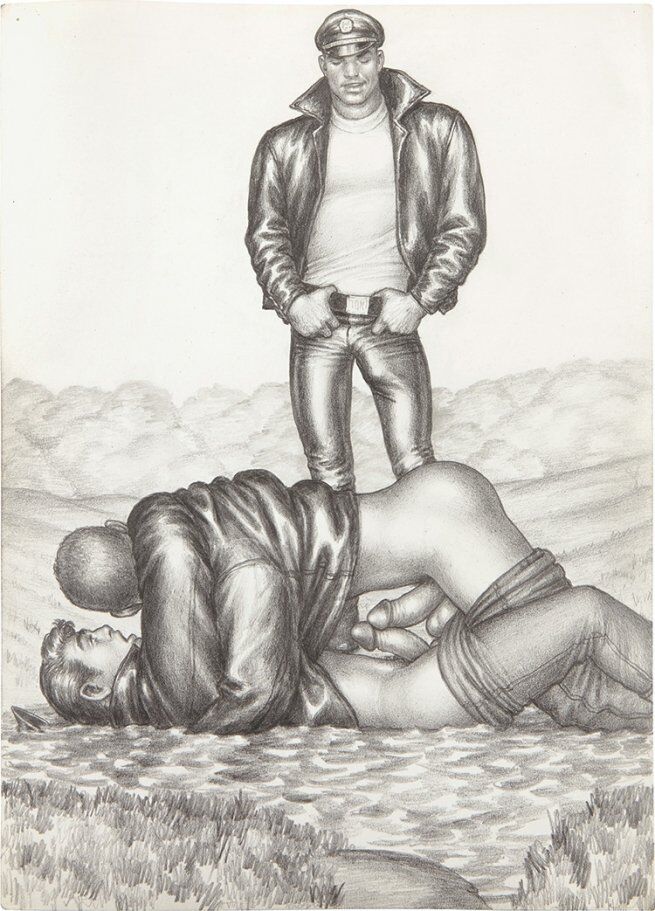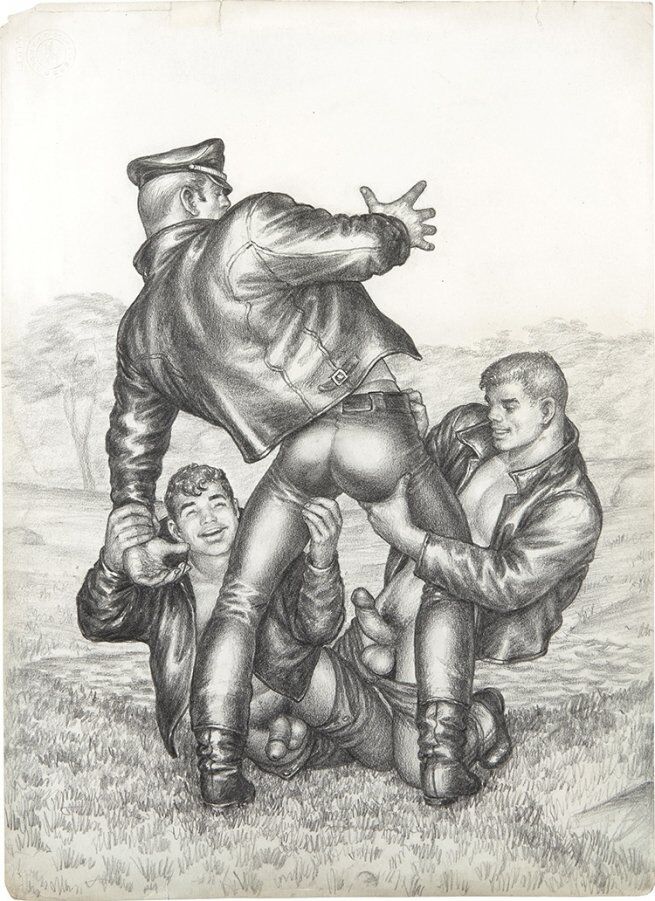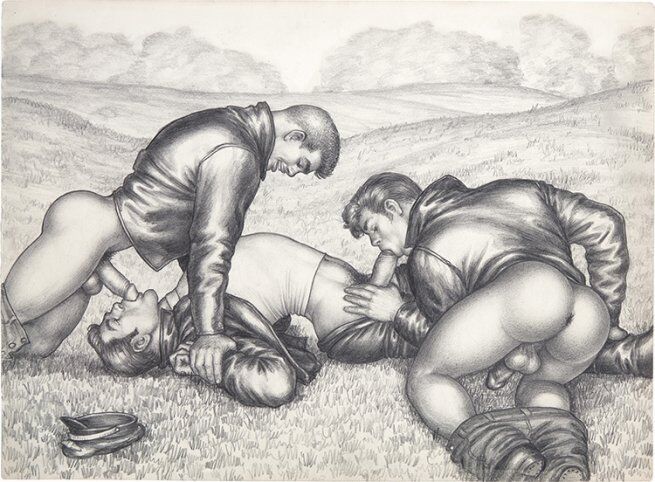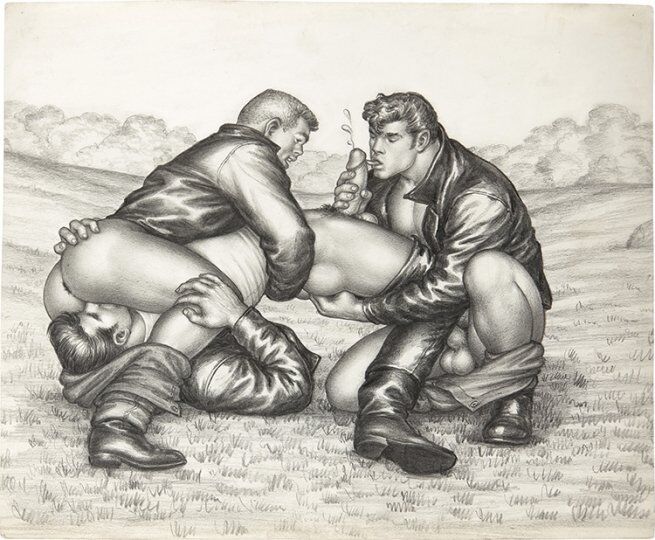 Read More in Entertainment
in Your Inbox

Subscribe to get a twice-weekly dose of queer news, updates, and insights from the INTO team.