Pride season is (sort of, nearly) upon us, and that means that it's time to brush up on your queer lit so you don't embarrass yourself on Lex! But let's face it: queer literature is a lot broader than these obligatory Pride lists make it out to be. Like, yes, "Stone Butch Blues" is great, but did you know there were other thinly-veiled fictionalized queer memoirs written before 2009? Because there were!
If you're in need of a new queer read, we've assembled some true bangers for you to read on the beach, in the bathroom, at the club, wherever! It's none of my business where you read, frankly.
The Salt Roads, Nalo Hopkinson
Queer Jamaican writer Nalo Hopkinson is known for her utterly mind-bending spec fic, and 2003's "The Salt Roads" is a fantastic entry into her world. When three women encounter the African goddess Lasirén across different centuries, their stories end up coming together in a fully brain-busting conclusion. "The Salt Roads" is a complex, intense grappling with the limitations of time, space, and history itself, and yes, things do get sexy from time to time.
Notes of a Crocodile, Qiu Miaojin
Qiu Miaojin remains one of my favorite writers of sad lesbian lit. The Taiwanese writer didn't live long enough to produce more than two iconic entries in the sad girl canon—1994's "Notes of a Crocodile" and 1996's "Last Words from Montmartre", both of which are available from NYRB Books—but the work she did leave behind before committing suicide in 1995 tell a heartbreakingly real story. Sometimes criticized for her bleak outlook on life, Miaojin's understanding of queer suffering feels as raw and real today as it did upon release.
A Crystal Diary, Frankie Hucklenbroich
I think of this book as the LA companion to "Stone Butch Blues," but with a lot more drugs. "San Diego in the late '50s will kill you if you're a butch lesbian," Hucklenbroich writes in this balls-to-the-wall story of grit, gender euphoria, and making a living in a pre-Stonewall world. As transmasc fiction goes, this is one of the best entries there is.
Answered Prayers, Truman Capote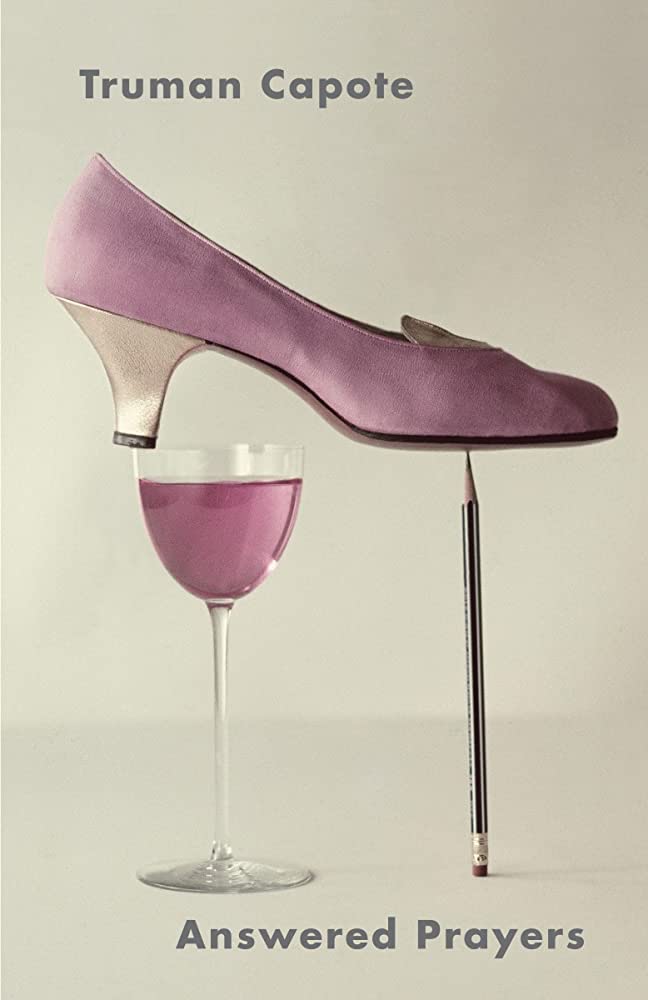 I maintain that in the history of literature, there is perhaps no sluttier, campier, cattier book than Truman Capote's famously bitchy unfinished novel. Released in 1986, two years after the author's death, this barely-fictionalized account of a hustler and his famous clientele instantly scandalized audiences on release.
There's so much going on in this book, but the personal highlight for me is reading the scene where PB Jones, the book's main character, has to jack himself off in a bathroom after giving a client a massage and nearly "flooding" the floor with cum. Happy trails!
Tranny Biker, Red Jordan Arobateau
Black trans author Red Jordan Arobateau is one of the few transmascs who can get away with using the T word in the title of his book. A cousin to fictionalized memoirs like "A Crystal Diary" and "City of Night," this incredibly detailed story of a transmasc coming to understand his identity through joining a butch biker gang remains a fantastic, fast-paced read.
The Gilda Stories, Jewelle Gomez
Fans of Anne Rice, prepare to meet your new favorite vampire. In the iconic Jewelle Gomez's debut novel, a Black lesbian vampire ("The Girl") cycles through different lives, cities, and identities, finally taking on the identity of the vampire who saved her life, the enigmatic 1850s madame Gilda. It's a pulpy, sexy, often breathtaking read that will leave you panting.