In 2017, Sasha Velour (she/they) took the world by storm with her innovative drag on the ninth season of RuPaul's Drag Race. Each look Velour served on the show told us more about who she was as not only as a drag queen, but as a visionary artist. Fans of the long-running drag reality competition will remember Velour's iconic lip sync of Whitney Houston's "So Emotional" against season 9 alum and RuPaul's Drag Race: All Stars winner Shea Couleé. She not only revealed plenty of rose petals hidden within her outfit (and underneath her wig), but she also demonstrated her limitless star power.
Now, she's back with the biggest reveal of all, her first book.
The critically acclaimed, gender-fluid drag queen, visual artist, speaker, illustrator, and newly minted author is set to release her debut book, The Big Reveal: An Illustrated Manifesto of Drag. The book is a love letter to the history of drag, but also an ode to the femme icons that shaped Velour's life – including her mother and grandmothers. Paired with original artwork and illustrations, Velour meticulously weaves a story that encompasses critical theory, LGBTQ+ history, sickening looks, and plenty of camp.
If you've witnessed a performance by Velour, then you know it's nothing short of magical. With The Big Reveal as her latest magic act, fans and newcomers alike are sure to be dazzled by Velour's artistry. Known for combining her intellect and imagination into each look, Velour has stunned the world with her drag show NightGowns since 2015. The popular drag show has featured high-profile drag performers, such as Sasha Colby, Vander Von Odd, and Couleé herself.
After winning RuPaul's Drag Race, she took her one-queen drag show Smoke & Mirrors all over the world from 2019 to 2022. Additionally, her love of art comes together in her self-published and designed art magazine Velour. The publication celebrates the art of drag through visual art, poetry, photography, and essays.
INTO spoke with Velour about her debut book, the heartfelt love letters within it, and how The Big Reveal and the history of drag is a big act of activism.♦
Click here to order The Big Reveal: An Illustrated Manifesto of Drag.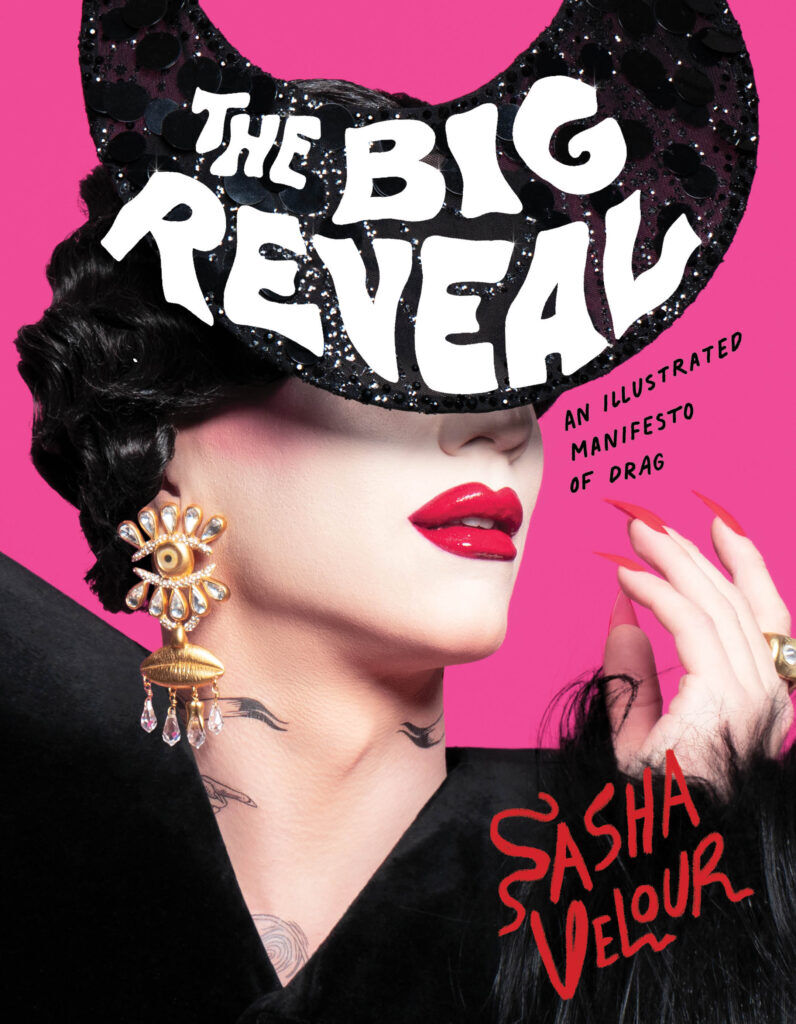 Related:

VAMP! is a celebration of all things queer, decadent, and bloodthirsty.
Read More in Entertainment