Colman Domingo is bringing to life the story of Martin Luther King Jr's right-hand man, Bayard Rustin.
On Monday, 60th anniversary of the historic 1963 March on Washington, Netflix dropped the trailer to the highly anticipated film Rustin. The March was a huge catalyst in the fight for civil rights for Black Americans and you may recall that this was the moment where King gave his famous I Have a Dream speech. 
And who was there to organize this historic moment? Rustin, a proud Black gay man.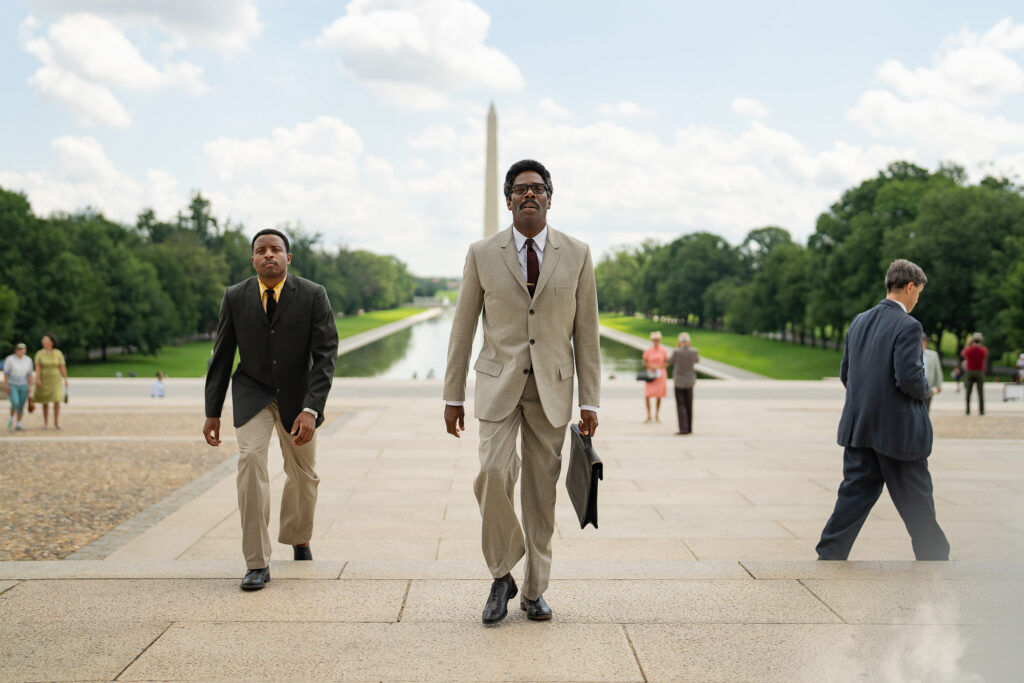 That's right, King had a Black gay man in his inner circle advocating for the rights of Black Americans in the United States. Rustin was a key architect for the March on Washington and his impact doesn't stop there. Throughout his storied activist career, Rustin challenged authority and was unapologetically himself, as he pushed for the rights of Black people, the LGBTQ+ community, and labor unions.
Rustin was known for his influence behind the scenes, mostly attributed to public figures keeping him at arm's length due to his sexuality. But as Rustin proclaims in the trailer, "On the day that I was born Black, I was also born a homosexual." So, fighting for the rights of both of his community's never left his train of thought. 
Rustin was posthumously given the Presidential Medal of Freedom in 2013. Now, Netflix is putting his story in the front and center, with Domingo starring as this Black queer hero. 
Alongside Domingo's Rustin are Aml Ameen (Sense8) as Martin Luther King Jr., comedian Chris Rock as NAACP executive director Roy Wilkin, Jeffrey Wright (The Batman) as politician Adam Clayton Powell Jr., and Audra McDonald (The Gilded Age), CCH Pounder (Avatar: The Way of Water), and Glynn Turman (Percy Jackson and the Olympians) as civil rights leaders Ella Baker, Dr. Anna Hedgeman, and A. Phillip Randolph respectively.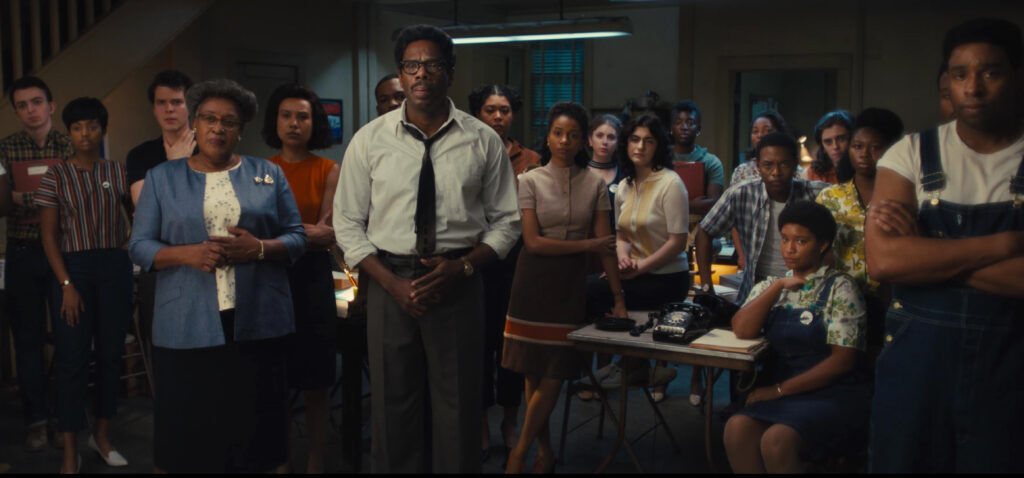 Directed by five-time Tony Award winner George C Wolfe, written by Julian Breece and Academy Award winner Dustin Lance Black, and produced by Barack and Michelle Obama's Higher Ground production company, Rustin is taking audiences back in time to give the acclaimed activist his flowers, finally.
Rustin will hit select theaters on November 3 and stream on Netflix on November 17.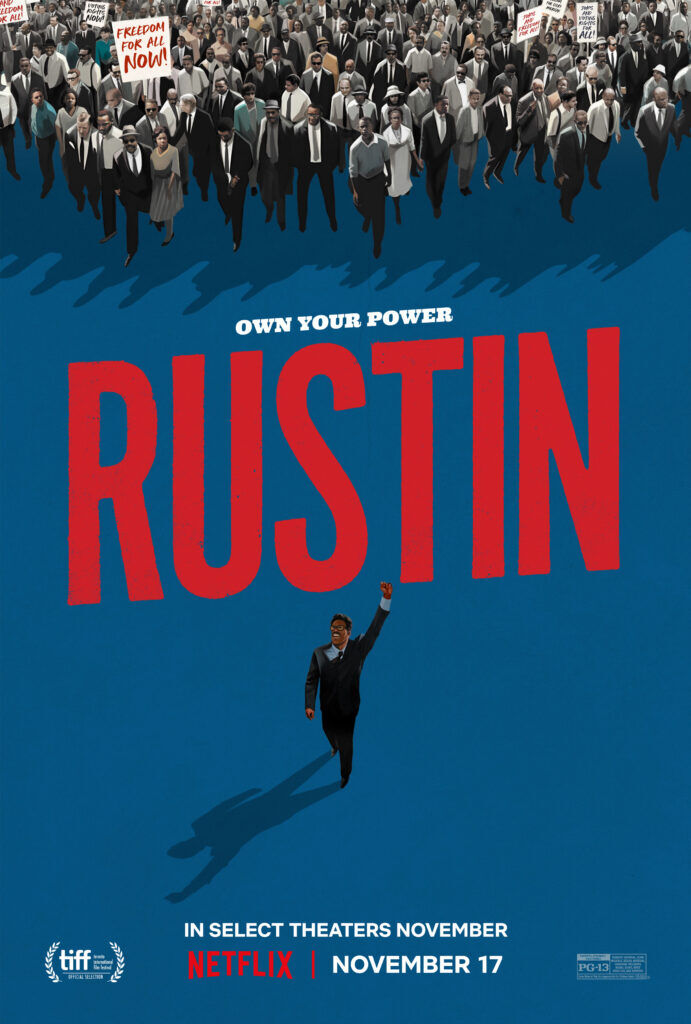 Related:
Read More in Entertainment