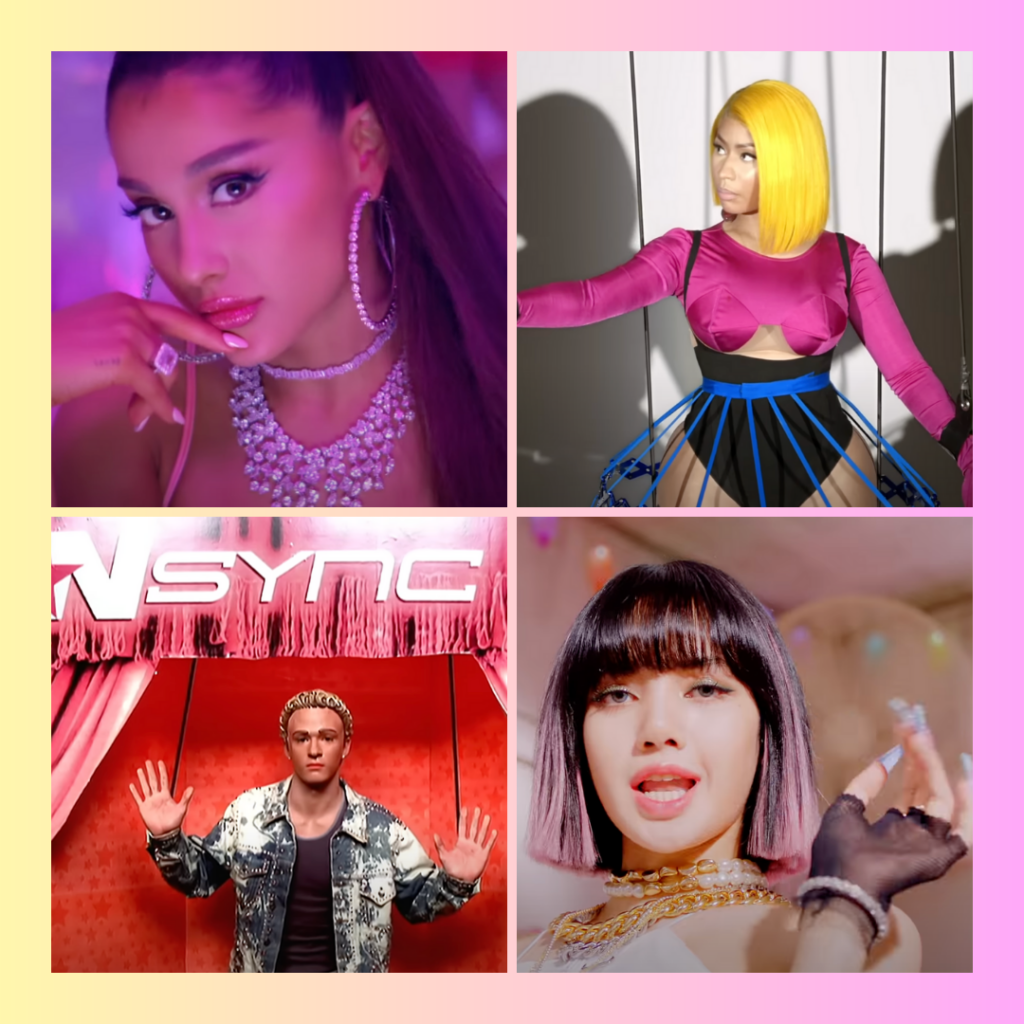 The launch of the Barbie movie is right around the corner and all of our Barbie dreams will come to life in Greta Gerwig's latest creation.and let's not forget the fire soundtrack, featuring Lizzo, Dua Lipa, Sam Smith, Ice Spice, and Nicki Minaj, that even brought a "Barbie Girl" sample to warm Millennial hearts and invite new Gen Z newcomers into Barbie's world. Still, there are some songs that predate the Barbie film and would be deemed Barbie-coded today and others that are full of "Kenergy".
Check out this list of songs that take us to Barbieland.
Related:

"Hot Barbie Summer" starts now.
"Boys" – Charli XCX
Ok, so this one is clearly an ode to men and British pop star Charli XCX had us all thinking about "Boys" when she dropped this sexy music video. While it's full of Barbie pink, this song is for Ken.
"Check On It" – Beyonce ft. Bun B & Slim Thug
Sure, this one is for the Pink Panther soundtrack, but this would definitely be a bop on the Barbie album. Beyoncé essentially reinvented the color pink with this song that invites you to "Check On It" and makes you want to do nothing, but feel like a queen.
"California Gurls" – Katy Perry
Katy Perry's confectionery concept for "California Gurls"was a hit in the 2010s. This pop treat is an earworm that Barbie would be proud of and would definitely melt Ken's popsicle.
"Ice Cream" – BLACKPINK & Selena Gomez
"Ice Cream" by BLACKPINK and Selena Gomez is literally good enough to eat. The music video is packed with ice cold sweet treats, hot dance moves, and a neighborhood that easily could be a part of Barbieland.
"All About That Bass" – Meghan Trainor
Barbie historically has been fashioned around one archetype, but we know that all Barbies, like humans, come in different shapes, sizes, and colors. Meghan Trainor's body positive bop is one that we think Barbie of today would proudly cosign.
"7 Rings" – Ariana Grande
Badass who can buy whatever they want? Check! Lavish lifestyle shared with a couple of close friends? Check! Ariana Grande's "7 Rings" has us all singing "yuh yuh", Barbie included.
"Barbie Tingz" – Nicki Minaj
While she's already on the Barbie soundtrack, along with Ice Spice and Aqua with their song "Barbie World", we can't deny that Nicki Minaj, aka Harajuku Barbie, has plenty of material that's Barbie-coded. "Barbie Tingz" is just one of the many songs in Nicki's repertoire that fit Barbie's vibe.
"It's Gonna Be Me" – *NSYNC
*NSYNC's "It's Gonna Be Me" screams "big Ken energy" from the mountaintops of Barbieland. The boy band's number one hit features the quintet as dolls in a store bursting out of their packaging to give us one of their most well-known hits and an annual meme each May.
"Up Out My Face" – Mariah Carey ft. Nicki Minaj
Mariah Carey's discography is full of sugary sweet hits for decades that definitely channel Barbie. Collaborating with the Barbie herself, Nicki Minaj, "Up Out My Face" sees these two music titans go from fabulous dolls to real-life divas.
"Superwoman" – Alicia Keys
Barbie can be and do anything that she sets her mind to. Alicia Keys' "Superwoman" perfectly encapsulates Barbie's limitless potential.
Read More in Entertainment
in Your Inbox

Subscribe to get a twice-weekly dose of queer news, updates, and insights from the INTO team.