Singer, songwriter and actor Austin P. McKenzie has never been more vulnerable than on his latest single, "I'm Not Ready to Go." The song and its music video, directed by McKenzie's boyfriend Kevin McHale of "Glee" fame, show McKenzie's journey coming in and out of depression. It's the second single from his upcoming third album, "Somewhere in Space," following the dreamy folk-pop banger "Summer of Love." INTO sat down with McKenzie to talk about how the song came to be, tackling mental health through music, and what fueled his upcoming acid trip of an album.
---
INTO: I want to talk about your latest single, "I'm Not Ready to Go." What was the inspiration behind that song?
AUSTIN P. MCKENZIE: Something weird happened during COVID, where I just started, for the first time in my life, being afraid of dying. And that's never really been a thing for me; I've always been pretty cool with the idea of dying. I just, for some reason, started to really not want to. So that's what I wrote the song about! I was walking my dog one night, and I think I had smoked weed or something like that, and the melody came to mind. I just sat down and I wrote the song in about 10 minutes, and it was born.
INTO: There you have it! And I heard you first played the song for your boyfriend, Kevin McHale.
MCKENZIE: Yeah. So, I wrote the album. And usually I'll send my boyfriend, Kevin, one song at a time, but with this, I wanted to really focus on writing an entire album basically in one sitting. Eventually when we were not quarantined from each other anymore, I said, "Alright, here's this album I wrote, tell me what you think." And I said, "There's two songs in it that I think are total shit, and I'm gonna throw away after you tell me that they're total shit." One of them was "Summer of Love," and the other one was, "I'm Not Ready to Go." 
"I'm Not Ready to Go," especially — I said, "This is probably the worst song I've ever written, and I'm sorry you have to listen to it." And he lost his mind over it. I really didn't get it until the very last day of production on the song. That's when I thought, "Oh, I understand what this song is and I really like it."
INTO: That's crazy! So the two songs that you were least into ended up being the two lead singles. Why did it flip like that?
MCKENZIE: It was production, honestly. The producer did some stuff, another producer did some stuff — it was really like a hodgepodge of events that got to the final song. And then yeah, it really changed for me.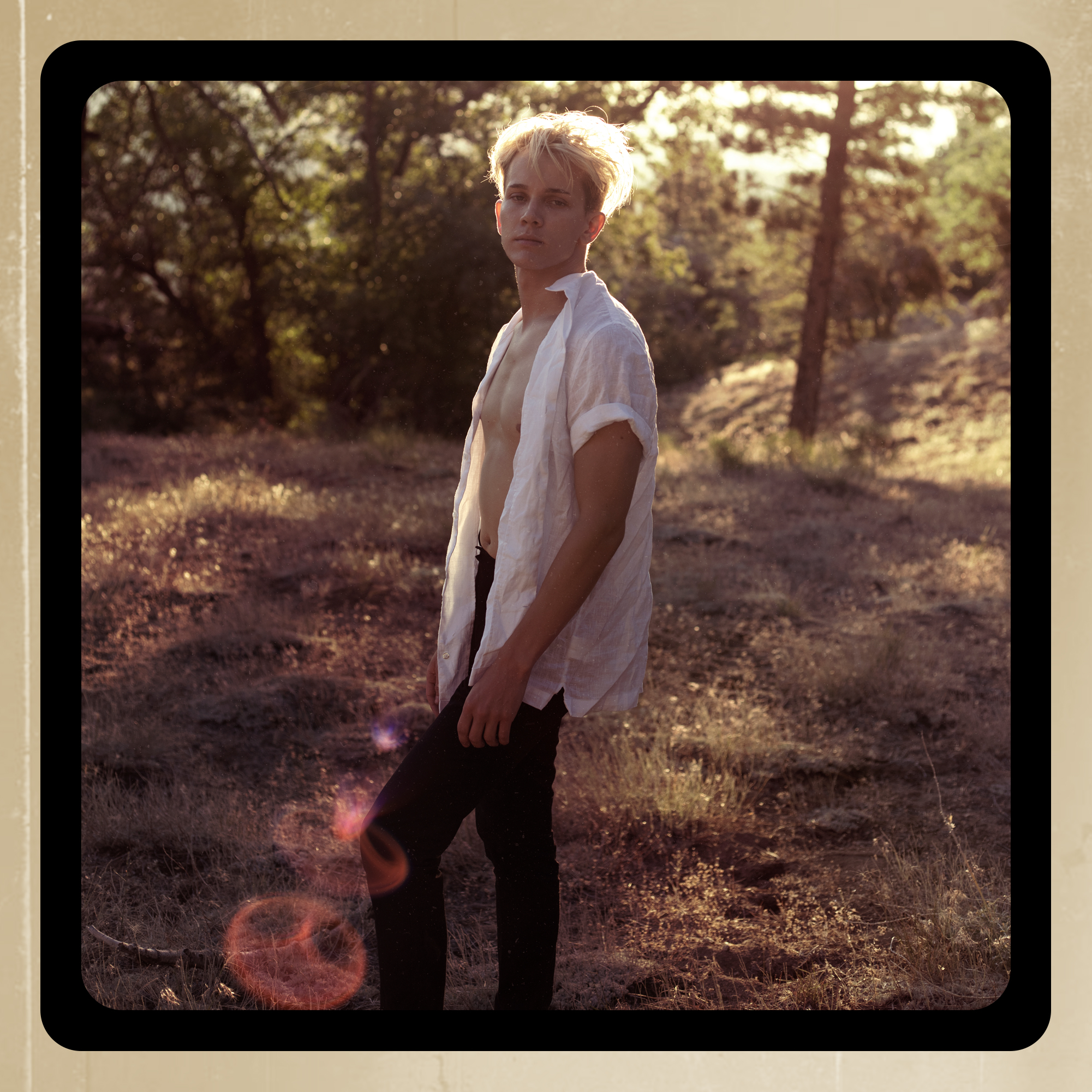 INTO: Gotcha. So, "I'm Not Ready to Go" is about mental health, which is still pretty taboo to talk about. Was it scary to be open about such a stigmatized topic?
MCKENZIE: This is probably as vulnerable as I've been in a song. I'm not really hiding behind any metaphors or anything like that. Regardless of how many people listen, it's weird to bare your soul in that vulnerable of a way.
Honestly, at the end of day, I'm just telling my story. For better or worse, if it's not radio-friendly, I'm just telling my story. And if people resonate, or if it helps them, that's great. But I write music that I want to listen to in those moments. I wrote this song because I wanted to listen to it. When I was feeling my most down, I wanted to remind myself that there's been a time where I wasn't as sad.
INTO: That's beautiful. I'd love to talk about the music video too, which is also really stunning — I especially loved at the end of the video when I realized it was all set on the same day, because I didn't know how long you'd been holding onto that spider.
MCKENZIE: We thought, "This is perfect, because it'll force people to watch the video twice."
INTO: No, I literally was like, "Oh, shit! Okay, press replay." So, both this song and "Summer of Love" are much more optimistic than much of your previous music. What's the overall theme of your upcoming third album, "Somewhere in Space"?
MCKENZIE: Well, usually I'm a sad whore. There's not much sad, there's not much whore in this album — there's, like, one song where I'm a whore. This is LSD, transported back to the '60s, guitar, Laurel Canyon lady. That's what this album is. This album is Mamas & Papas, Fleetwood Mac, Crosby, Stills & Nash, The Beatles, Pink Floyd. In short, this is my mid-century folk era.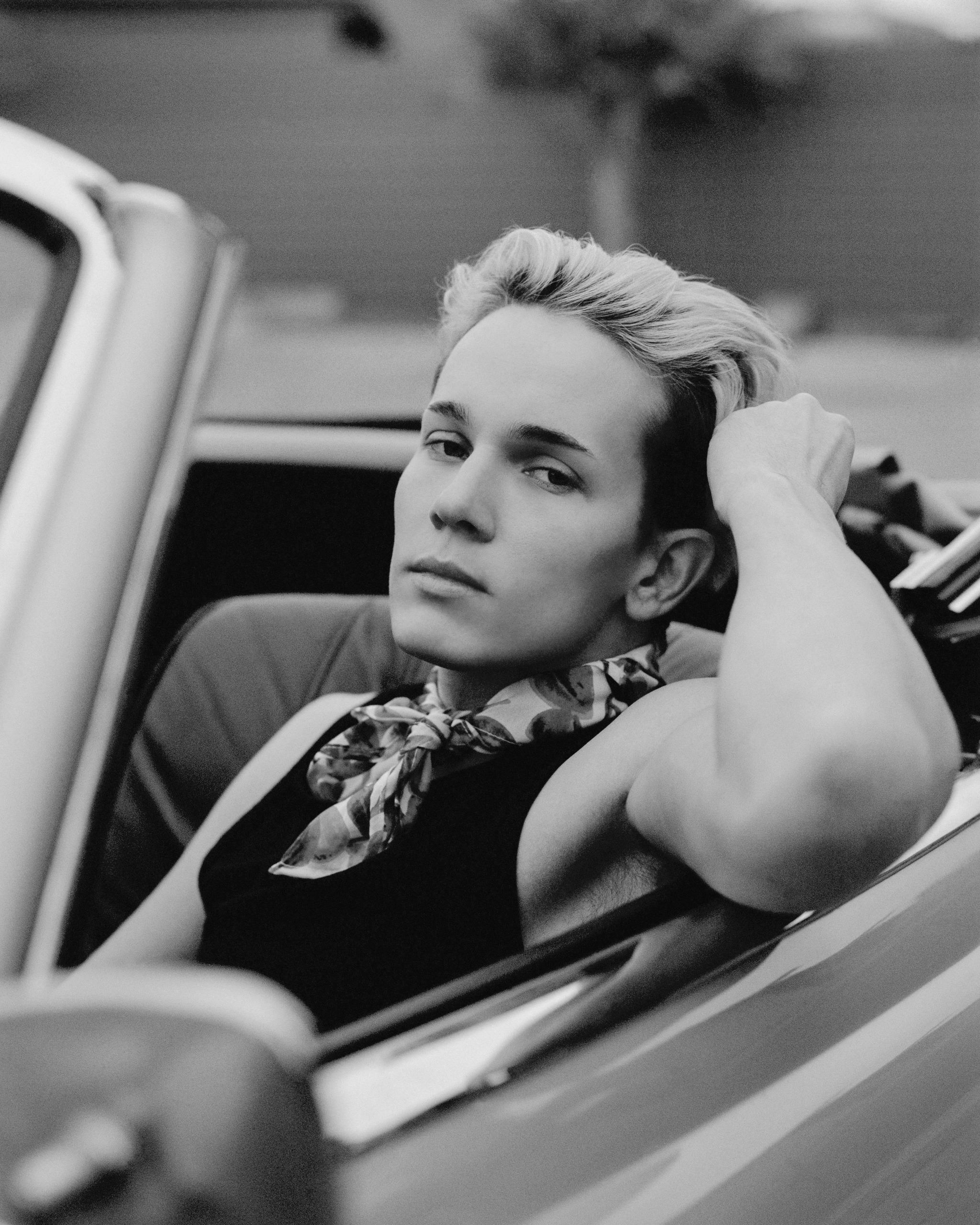 INTO: Amazing. That's a very different vibe than your previous two albums. What led you to that tonal shift?
MCKENZIE: Marijuana. Happiness. You know, I wrote this during quarantine, and it was really the first time in a long time where I was able to just breathe in what I was making and live in it. I think that that put me in a really light place. Also, like all of us, I was watching and absorbing all the crazy shit in the world. This is just how I internalized and externalized it. 
I also forever live in different decades. I've touched upon a few of them in my music, and this was a different genre, a different decade that I really wanted to spend some time living in.
INTO: I can't wait to listen — I've really loved the singles so far.
MCKENZIE: When this album does come out, I think the best way to listen to it is gonna be to take some drug before you listen to it, and go on a little trip.
INTO: Note taken!
This interview has been edited for length and clarity.
Read More in The INTO Interview