Last week INTO was seeing pink when we attended Pink's album release party for her latest project TRUSTFALL.
The Grammy Award-winning artist appeared at New York City's Edge to chat about life, her new album, and her impact on LGBTQ+ fans. With her trademark punk style, Pink conversed with Peloton instructor and Dancing with the Stars alum Cody Rigsby at the 100-stories-high observation deck. 
Fun fact: Pink is like the rest of the masses working out to Rigsby's regimen.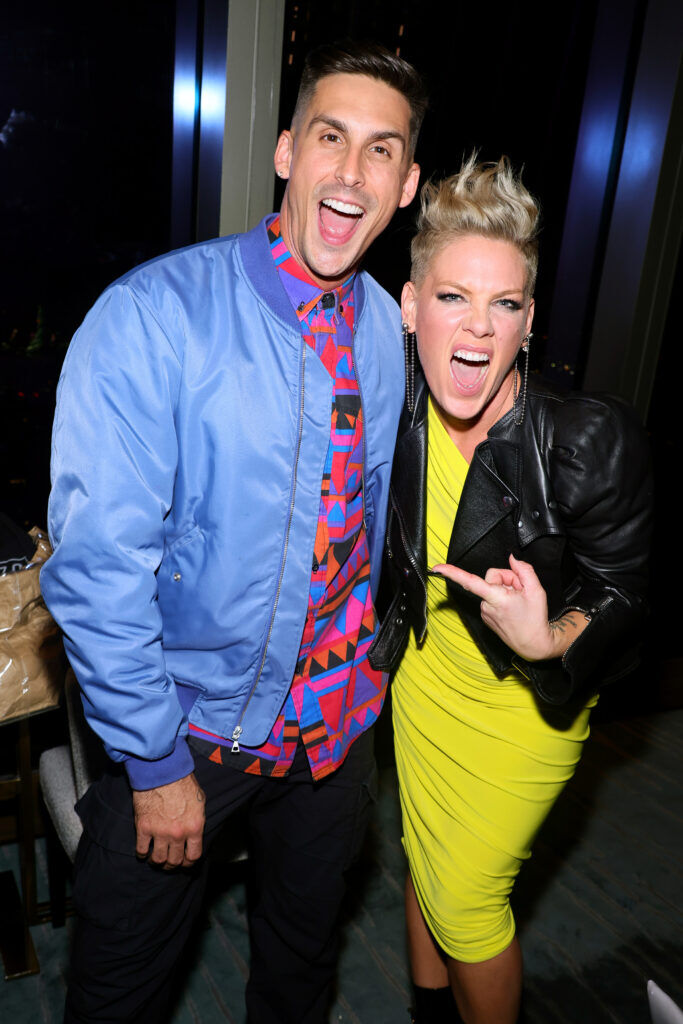 The "Never Gonna Not Dance Again" singer took to the stage to dive into the development of her album. Production on TRUSTFALL started in 2020, with Pink referring to it as "sitting on a secret for three years". When asked about the project, Pink let it be known that the album was a labor of love, but also a cathartic experience for her as well.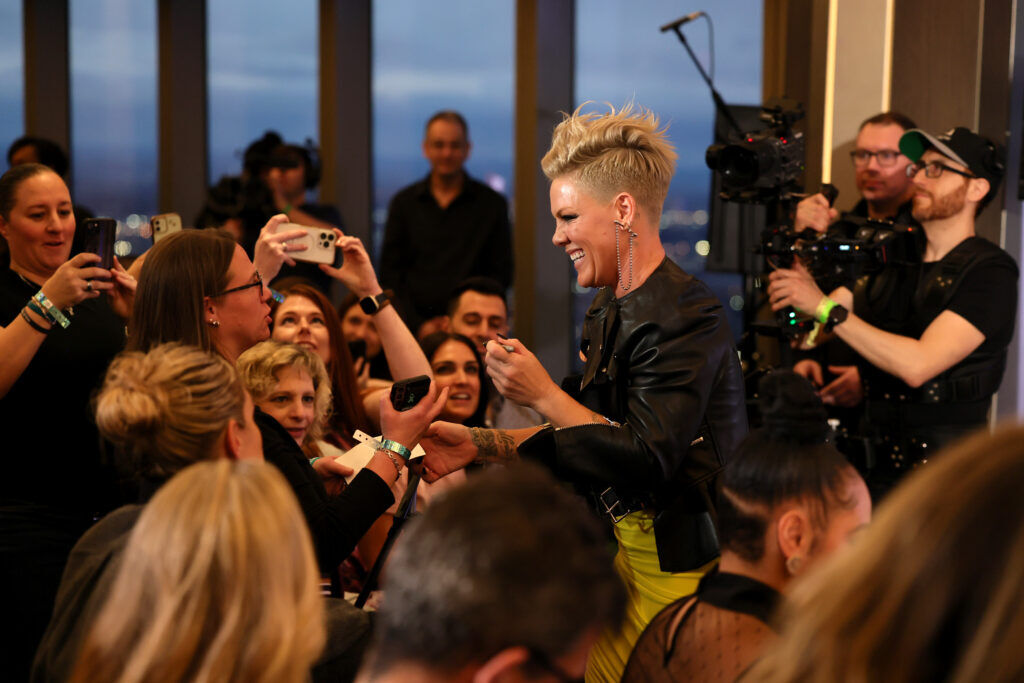 "It's a relief…I want to share myself with everyone and it's like a shared experience," said Pink. "Our concerts are group therapy and we're all going through the same stuff together and we're healing together and it's a conversation that I was ready to get started."
The album includes collaborations from country singer Chris Stapleton, The Lumineers, Wrabel, and Teddy Geiger, and is preceded by singles "Never Gonna Not Dance Again" and "Trustfall". With this new era, Pink continues to throw out her unique brand of charisma, vulnerability, and honesty with sky high, raspy vocals.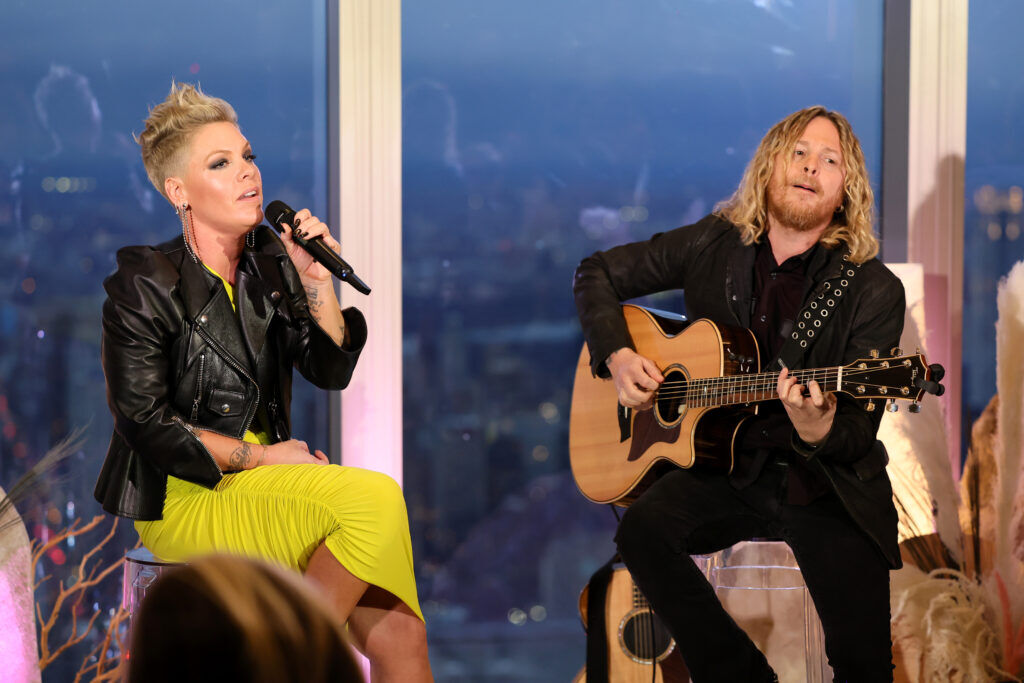 "I wrote 'Never Not Gonna Dance Again' because I felt like the world was ending, like the rest of us. And, in the end, I wanna be sliding sideways saying, 'holy shit, did you see that?'," said Pink. "And 'Never Not Gonna Dance Again' was [about] not wasting any more time. I worry so much. I'm in my head so much. We all have such low level trauma that we've been walking around with that, for survival, we can't deal with at all times, but sometimes we have to dance and stop it."
Fans were treated to beautiful performances of the title song and "When I Get There". And while diehard fans filled the venue, INTO spotted another iconic face in attendance, RuPaul's Drag Race season 9 winner Sasha Velour.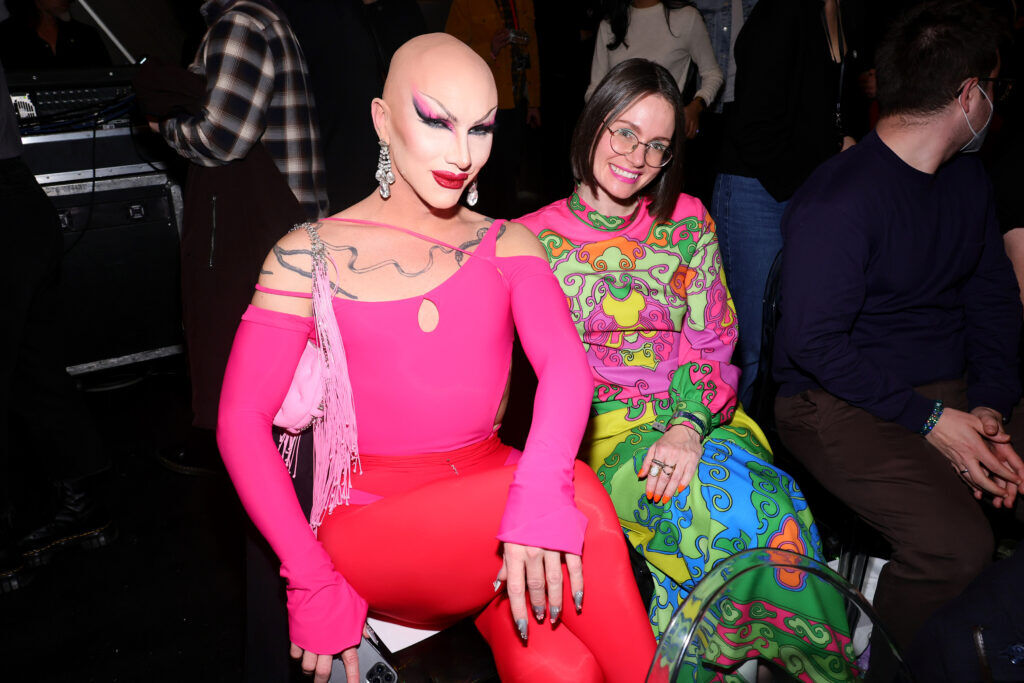 You can check out the full livestream of the event, including Q&A and performances below.
Pink's new album TRUSTFALL is out now.
Read More in Entertainment