The postponed "Netflix is a Joke" festival was slated to premiere in 2020. Two years later, the comedy landscape is a good deal more complex, and the festival is pushing forward as intended despite recent backlash over Netflix's promotion of Dave Chappelle's transphobic special "The Closer." Chappelle will perform at the festival, alongside a handful of prominent trans and nonbinary comics, including Eddie Izzard, Mae Martin, River Butcher, Flame Monroe, and Patti Harrison.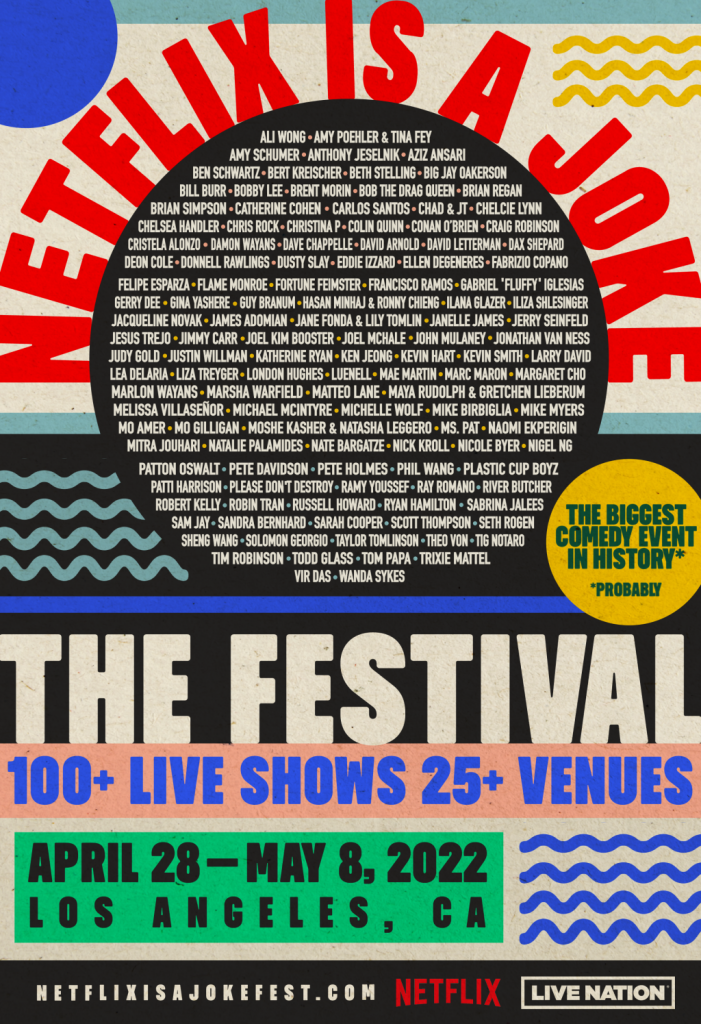 The question now is: how the hell should we feel about this? It's obviously not very fair to ask trans comics to boycott events that will get them paid and give them a platform, but Netflix using trans comics as way of cushioning or perhaps drawing attention away from the continued damage done by Chappelle's set isn't a wise move. Also, how much is Chappelle getting paid compared to someone like River Butcher or Patti Harrison? My guess is: a LOT MORE! 
There's another glaring problem here: the trans comedians on offer are largely white, which would seem to perpetuate the myth of trans and nonbinary identity being a "white person thing"–something Chappelle believes and discusses at length in "The Closer." 
Chappelle isn't the only divisive name on the list: Pal of Joe Rogan Bert Kreischer will also appear, along with Bill Burr and Kevin Hart. Fun!
Clearly we can't stop Netflix from doing its thing, but we can ask that if they're set on doing this "both sides" thing, they can at least put some effort into finding trans comics of color to feature in their show. Were Jes Tom, D'Lo, or Dahlia Belle called? I'm thinking not.
Bottom line: until Netflix creates a platform for its trans comics and creators that both protects and celebrates them, this festival will remain a joke. 
Read More in The Internet