You wake up gasping for breath like you've been shot, your mouth is dry like the desert, and what feels like razor blades falling down your ear canal is actually your alarm. The haze slightly subsides, the migraine begins to creep in, and you realize you have around thirty minutes to get your shit together and convince your boss you weren't out all night, starting with your face.
Stay calm. Here are five beauty products to make you look like you're a responsible adult that only had 'one drink'.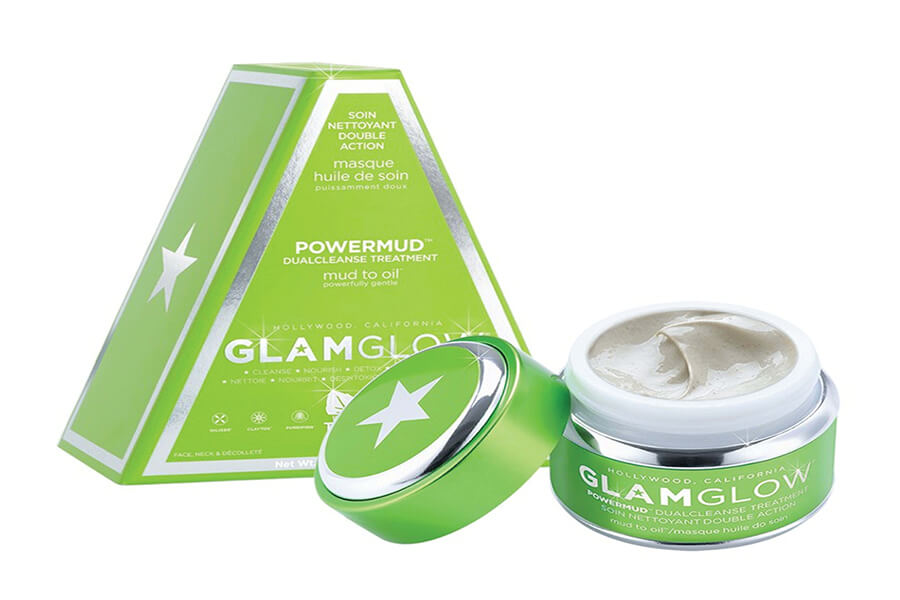 1. Glamglow POWERMUD Dual Cleanse Treatment
I found Glamglow when I was traveling, and it honestly took around three years off my face in ten minutes. At first, I thought I was being ripped off, but it revolutionized my face regime. You can literally have seven shots of tequila, follow with double vodka sodas, and still have super clean velvety skin the next morning. So after cleansing your face with a facial cleanser and patting dry, this goes on!

It's important to have a daily moisturizer and a backup moisturizer that can literally pump the elixir of youth back into your face. Elemis is formulated as a high performance, daily skin moisturizer, but this skin treatment cream is the optimum solution for sensitivity, irritation, dryness, and blemishes (naturally your perfect sidekick when you're hungover AF). Once you have finished your face mask, tone, and then slap this baby all over your face and neck.
The powerful formula of marine extracts, lavender, and myrrh instantly soothes problem areas and leaves the skin perfectly hydrated and comfortable after a night of debauchery.
This is going to be your best friend to get rid of the redness and irritation in your eyes. I recommend putting this in as soon as you're awake so they're crisp and hydrated. Don't wait until you get to work. You might need a couple of rounds of it.
This is for those of you who are lucky enough to pull of Viking length hair or something a bit more 'One Direction' inspired. Quicksand will save you time so you can skip the 'wet hair' bit of drying your hair when it's already a mission to stay alive.
Quicksand is one part styling wax and one part dry shampoo. The gritty formula contains diatomaceous earth, a soft granular rock similar to pumice that sucks up excess oil on the hair and scalp. So it's perfect for oily, slept on hair.
Lastly after you shower, you need to have something beautiful to spray on your once disgusting self. I recommend Le Labo because their fragrances are so soulful and arresting, and people in your office will be so taken with your scent that they'll hardly notice any other flaws.
Here are some extra home remedies that will help you (at no cost, only copious amounts of willpower) before crashing and after rising to help you get back to normal.
Before crashing:
Drink two pints of water to stop dehydration.
Take two painkillers to prevent a headache.
After rising:
Drink two more pints of water (your body needs it).
Eat a proper meal with carbs, fat, and sugar to absorb alcohol.
NO coffee. It'll cause a headache and promote your old friend anxiety.
Eat plenty of fruits to rebalance sugar.
A simple breathing exercise and meditation can soothe the pain away.
Put two tablespoons in the freezer for 15 minutes, and then hold under your eyes until they are warm, this will minimize blood vessels and puffiness.
Or my personal fave recovery method? Sit in a bath of extremely hot water (for approx. 15 mins) until you sweat out all of your toxins, and then take an extremely cold shower to wake the system up. Shaving and a beard trim are also crucial.
Hang in there.