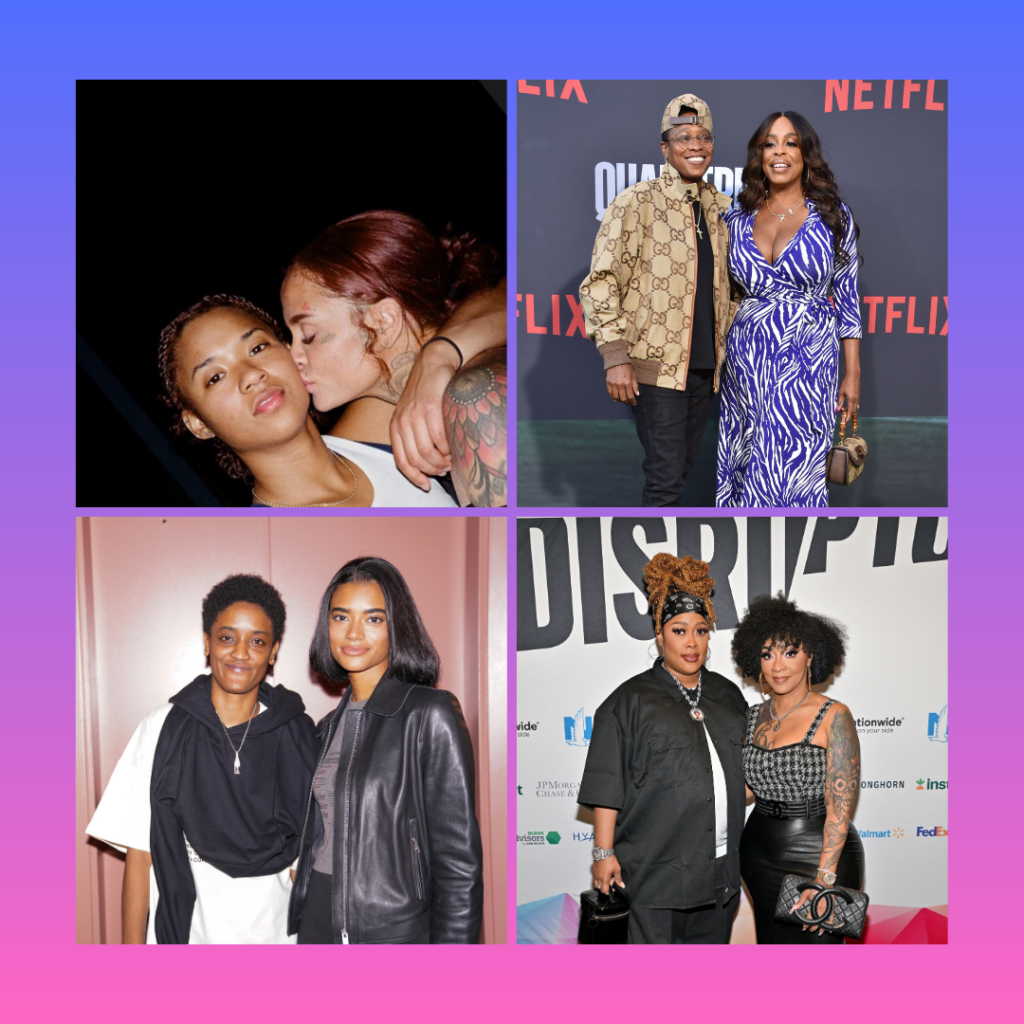 With the debut of Greta Gerwig's Barbie film around the corner, its stars have been on a whirlwind press run filled with fabulous fashion and campy shenanigans. One of the film's stars, Alexandra Shipp (who plays Author Barbie), arrived on at the Barbie world premiere in Los Angeles with bestie and fellow actress Kiersey Clemons. Well, a few photos lovingly shared between the two queer actors begged fans to ask the question: "Are they a couple or not?". Well, Shipp answered that with an edited caption to her Instagram post




Representation in any space is impactful and Black sapphic representation, which includes Black folks who may identify as an of the variety of identities such as lesbian, bisexual, pansexual, queer, nonbinary, trans femme, masc, and cis, is just as important. Of course there are plenty of Black sapphic relationships around the world and there are some on-screen projects that highlight them too. Most recently, you have Leota (Danielle Brooks), daughter of Amanda Waller (Viola Davis), and her wife Keeya (Elizabeth Ludlow) in the DCEU Max original series Peacemaker, Nabiyah Be and Ayesha Harris' loving relationship as the couple Simone and Bernie in the late 70s-inspired Daisy Jones & the Six, and then there's Janelle Monaé's celebration of Black queer sapphics in their music videos from their album The Age of Pleasure.

Still, Black sapphics dating each other tends to be rarely seen on camera and there's nothing wrong with wanting more representation in this department. So, here are five Black sapphic celebrity couples showing us what queer couple goals look like.
Related:

"There's plenty of Black queer joy to be shown on-screen."
Niecy Nash-Betts and Jessica Betts
Niecy Nash-Betts and Jessica Betts are couple goals. The Emmy Award-winning actress and the talented musician connected via social media as friends in 2015, while Nash-Betts was still married to ex-husband Jay Tucker. One thing led to another and the next we know, these two lovebird had said "I do" in a post on social media. The couplee shared their love further with a beautiful photoshoot and cover story for Essence Magazine in March, making them the first same-sex couple to do so. Long story short, these two scream happily ever after.
Queen Latifah and Eboni Nichols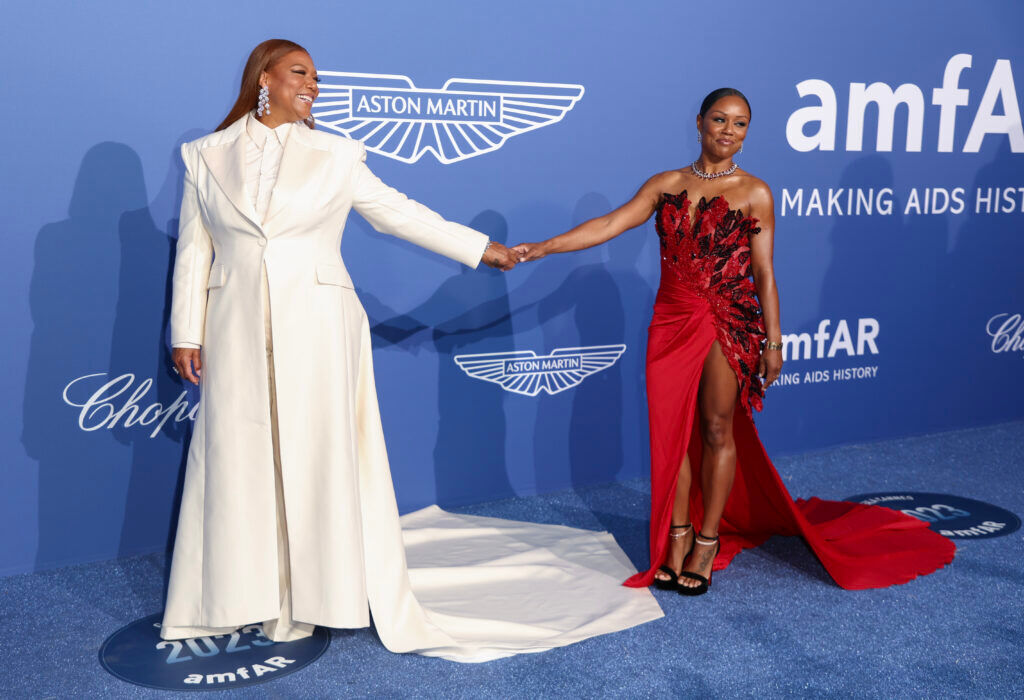 The Grammy, Emmy, and Golden Globe Award-winning actress and rapper Queen Latifah has been pretty hush on her love life, but that all changed 2021 when she thanked her wife, Eboni Nichols, and their son, Rebel, during her acceptance speech for BET's Lifetime Achievement Award. The pair reportedly met on the set of Dancing with the Stars in 2009 (again hush hush). Nichols, a dancer and choreographer to stars like Jennifer Lopez, Beyoncé, and Usher, danced her way into Queen Latifah's heart after they started dating in 2013. These two queens are the definition of being royally in love.
Da Brat and Jessica Dupart
Another famous rapper on the list, Da Brat has lived many lives. She was the first female solo rap act to receive a platinum certification with her Funkdafied in 1994 and decades later turned her mic skills to radio as a host for Dish Nation in 2015, prior to becoming a cast member on the reality TV show Growing Up Hip Hop: Atlanta in 2017. She can also add partner and parent to the resume too. The rapper coupled up with hair product mogul Jessica Dupart in 2020 and married in 2022. And just this year, the happy couple welcomed their first child in July.
Syd and Ariana Simone
No one is cooler than this couple right here. Syd, Grammy-winning singer, songwriter, and producer (one of the masterminds behind Beyoncé's "Plastic on the Sofa"), and Ariana Simone, a stylish fashion model, are chic Black queer love personified. A former member of the alternative hip hop collective Odd Future (which also featured queer artists Steve Lacy, Tyler the Creator, and Frank Ocean), Syd has created sapphic love songs like "Birthday" and "Fast Car" from her album Broken Hearts Club and Ariana has starred alongside Syd in many of her music videos as her leading lady. Syd broke numerous hearts In 2022 when she announced onstage that she and Ariana tied the knot.
Kehlani and Kiara "Kiki" Russell
Ok, let's just say there's a tie for coolest couple when your throw R&B phenom Kehlani and their former college basketball star boo Kiki Russell into the mix. While Kehlani is busy dominating the stage with slick R&B cuts, Kiara is occupied training the next set of college basketball stars at UC Berkeley as the Director of Player Development. The two made their coupling official on Instagram earlier this year and let's just say there's a lot of good looks in every photo they take.