Photographer Courtney Charles is into Barbie. Like really into Barbie.
Riding the wave of Greta Gerwig's feature film and an increased interest in doll culture, Charles gathered notable trans, nonbinary, and ally models (including Calvin Klein model Jari Jones) for a Barbie-inspired photo series that pays homage to our favorite 11.5-inch plastic icon.
Charles hopes the series sparks conversation and critical thinking around transhumanism, defined as a "philosophical and scientific movement that advocates the use of current and emerging technologies — such as genetic engineering, cryonics, artificial intelligence, and nanotechnology — to augment human capabilities and improve the human condition."
Related:

Greta Gerwig's 'Barbie' is the latest chapter in doll culture's queer-coded legacy.
"It's always fascinating watching people view the images in galleries and seeing some of them struggle with their attraction to them," says Charles. "Because the models are so attractive, viewers often don't notice right away that the nipples and belly buttons have been removed. My hope is that they realize it's the idea itself that they're attached to more than any physical aspect."
Previously exhibited in Provincetown, Charles shared selections with INTO, along with commentary on the inspiration for each tableau.
Ski Bunny Barbie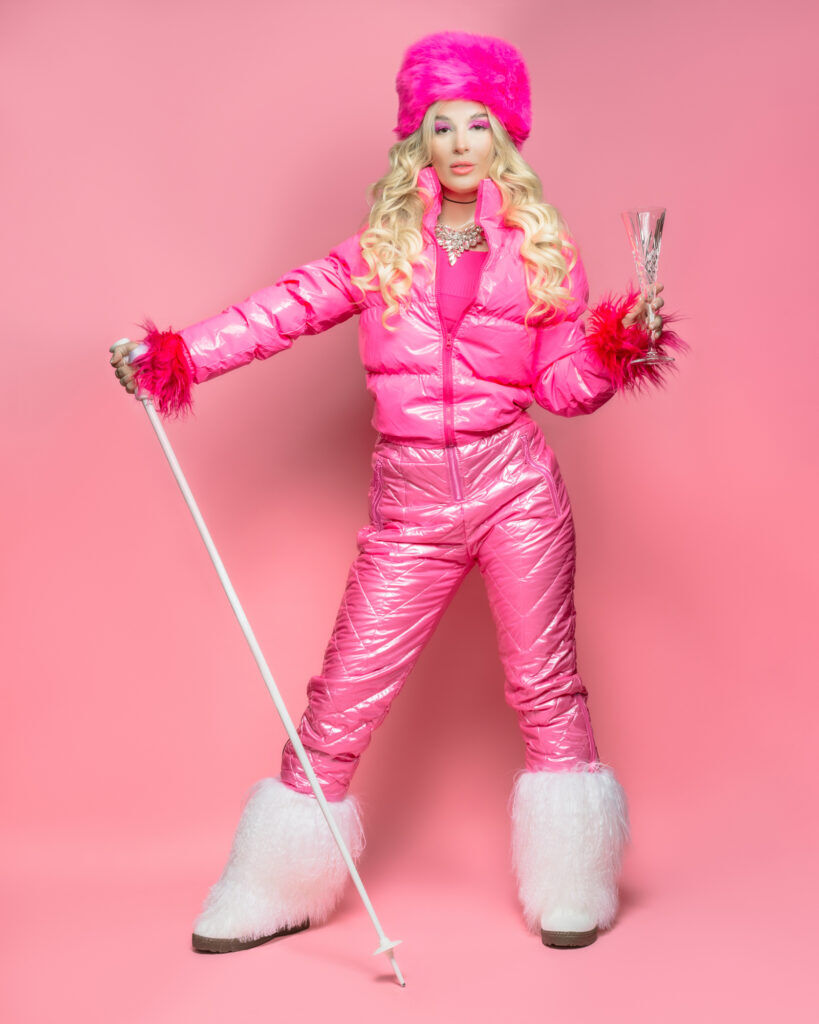 "Being from Wisconsin originally, this image allowed me to live my full fantasy of a White Lotus season in the Alps."
Romance Novelist Barbie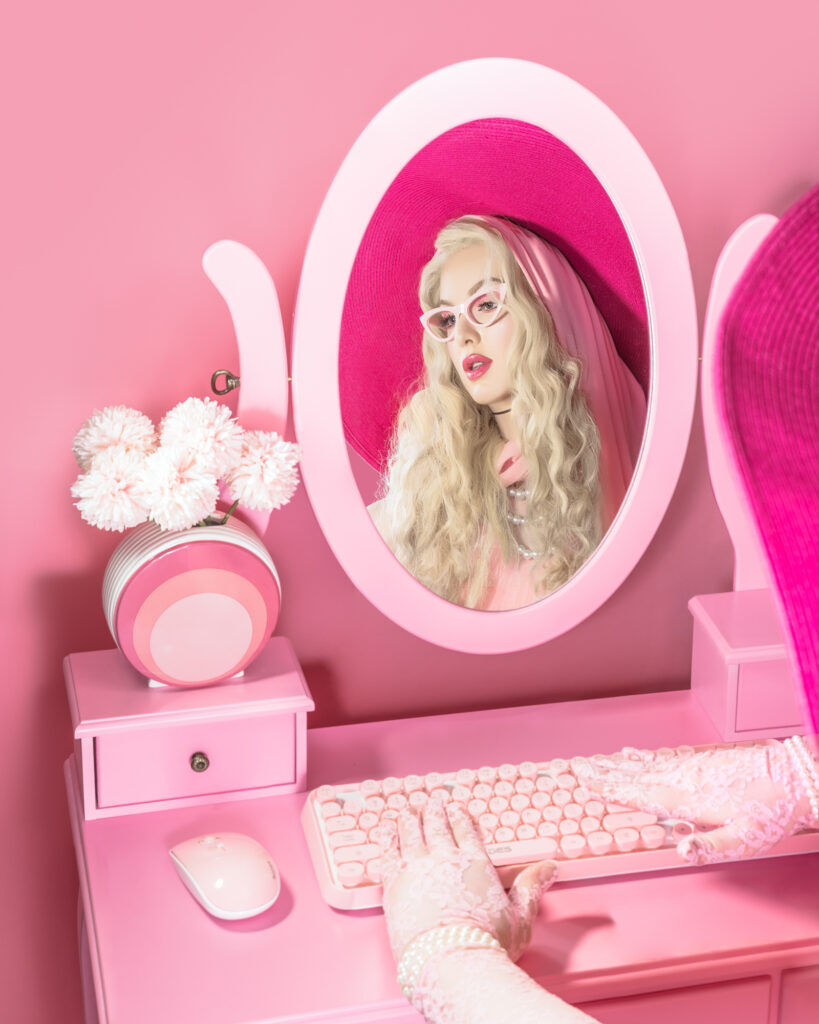 "Inspired by Meryl Streep's character in She-Devil, this Barbie finds her writing inspiration by staring into a mirror."
Rock Star Barbie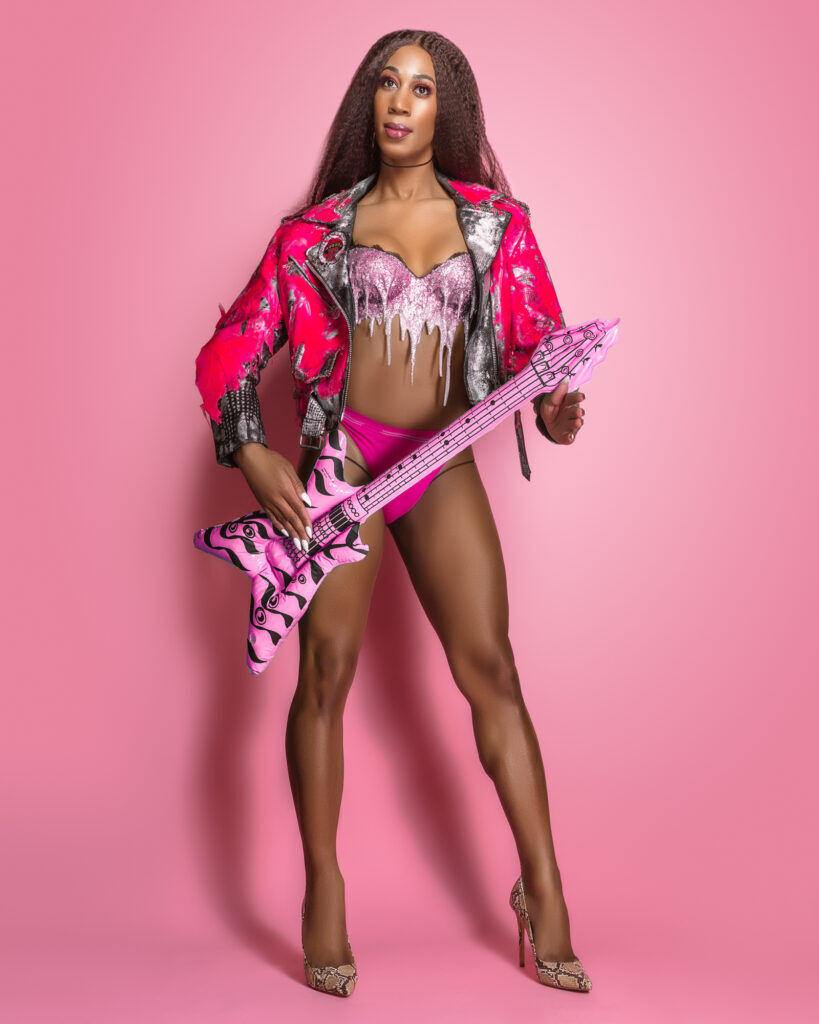 "It was a lot of fun dressing up a real rock star as Rock Star Barbie. Mila was beyond perfect for this."
Protester Barbie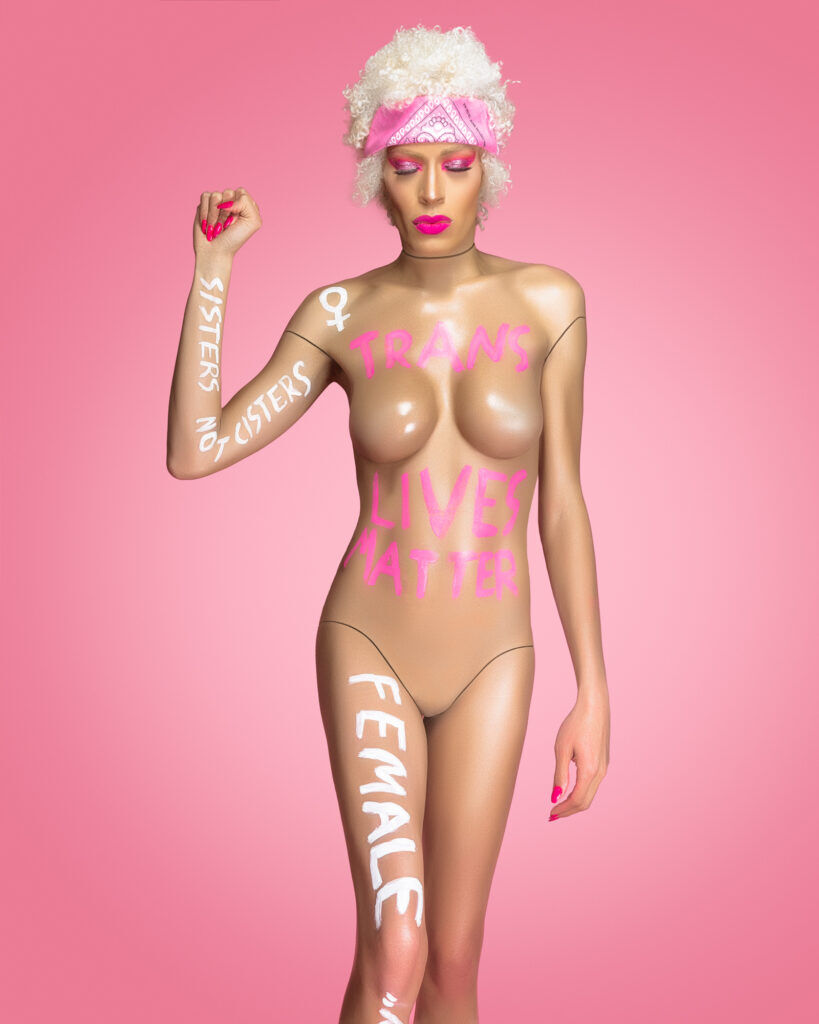 "When I premiered this image at World Pride in New York City, it was a poignant statement on the need to include trans women in the ongoing feminist discourse, which continues today."
Disco Nap Barbie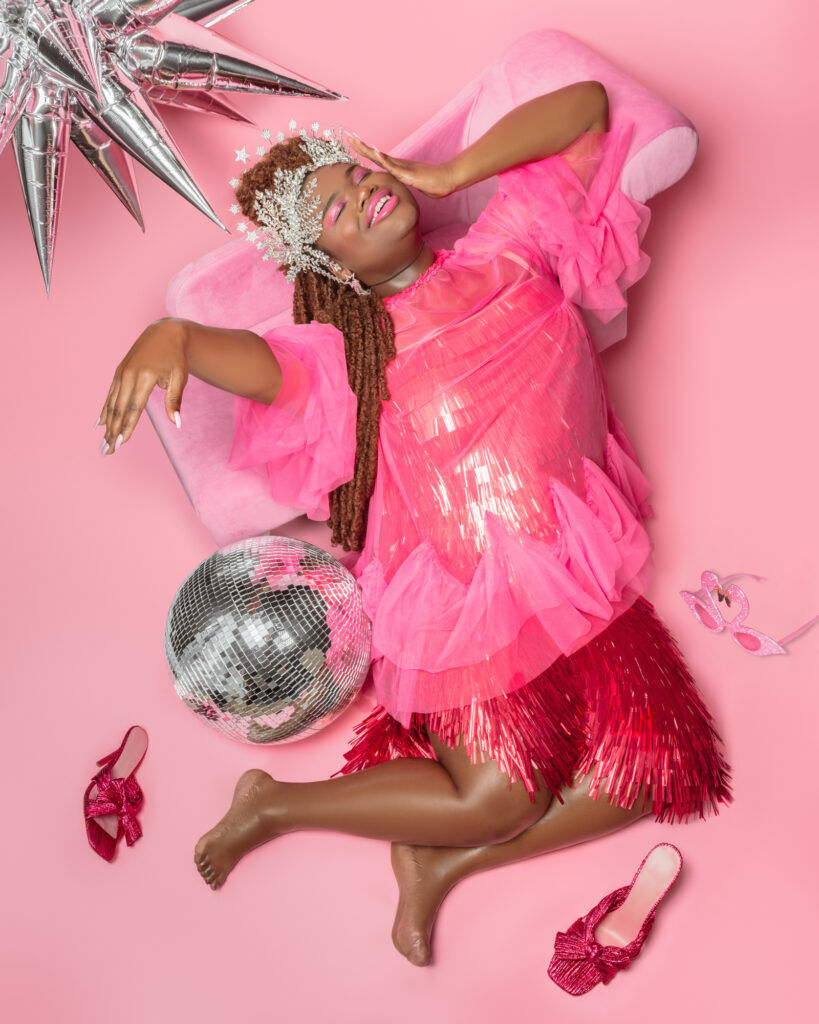 "One of my goals with the series is to encourage critical thinking about transhumanism. Many of the Barbie models chosen for the series are trans, an apt metaphor for 'the parts don't matter.' This image features trans model Jari Jones, of Calvin Klein fame, as the joyous Disco Nap Barbie."
Daddy Ken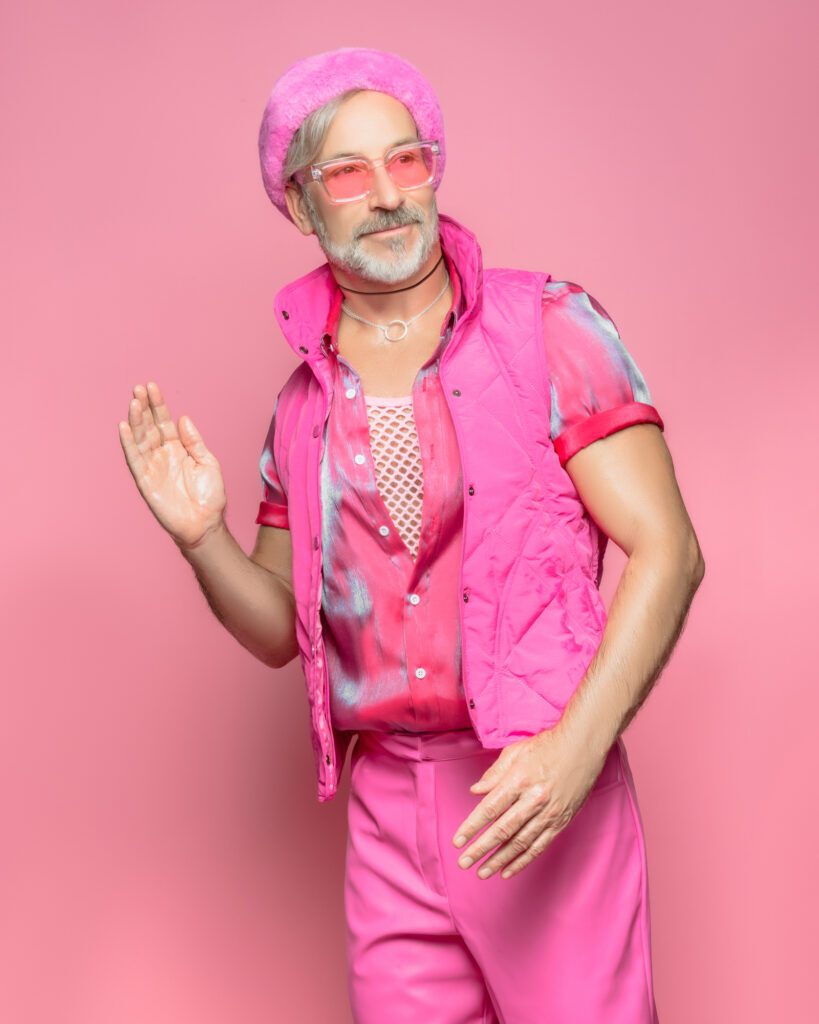 "This references Earring Magic Ken, Mattel's best-selling (and gayest) Ken of all time."
Bootie Bump Barbie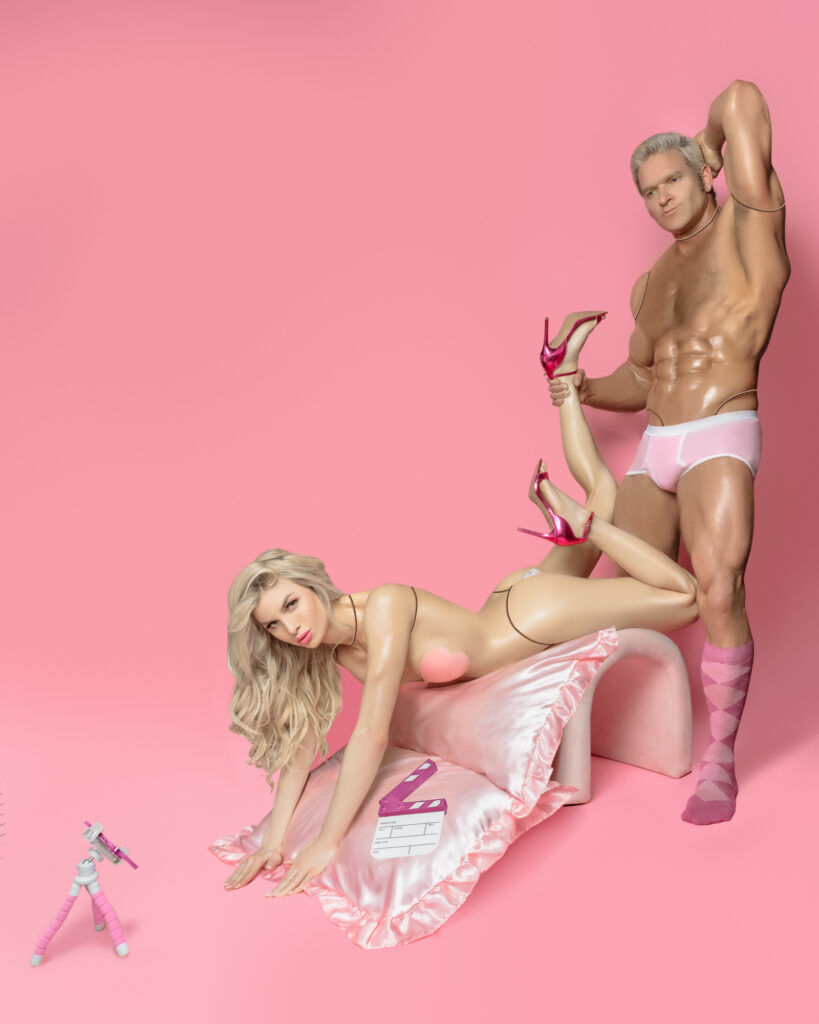 "This is a direct reference to the corresponding scene in The Wolf of Wall Street. This movie was Margot Robbie's breakout role in the U.S., and she had to be completely naked for this scene. This image flips the script and imagines Barbie as a #girlboss sex worker filming and directing the scene for her OnlyFans, just as Margot Robbie has flipped the script since The Wolf of Wall Street. The model Ashely Ryan in the image is trans, which also likely makes this a more accurate portrayal of the sex worker in the original film scene."
Barbie and Ken Across the Bar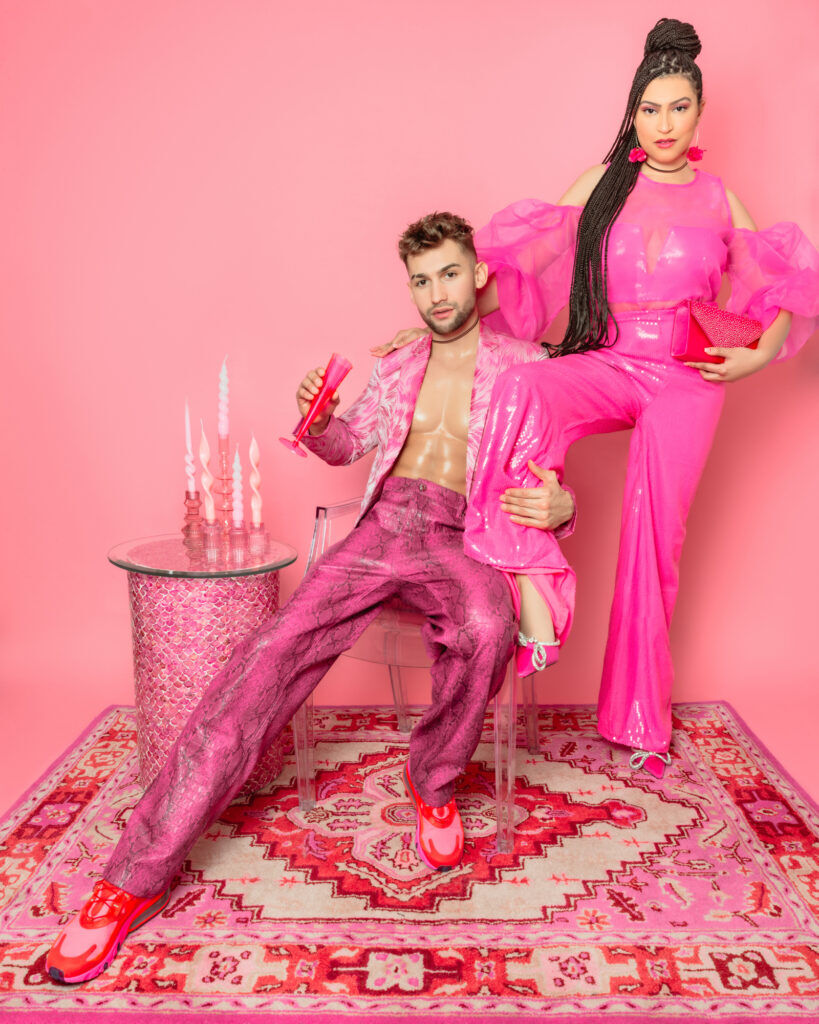 "I wanted to create the poly swinger couple that viewers would have a hard time saying no to, and the models did not disappoint."
Astronaut Barbie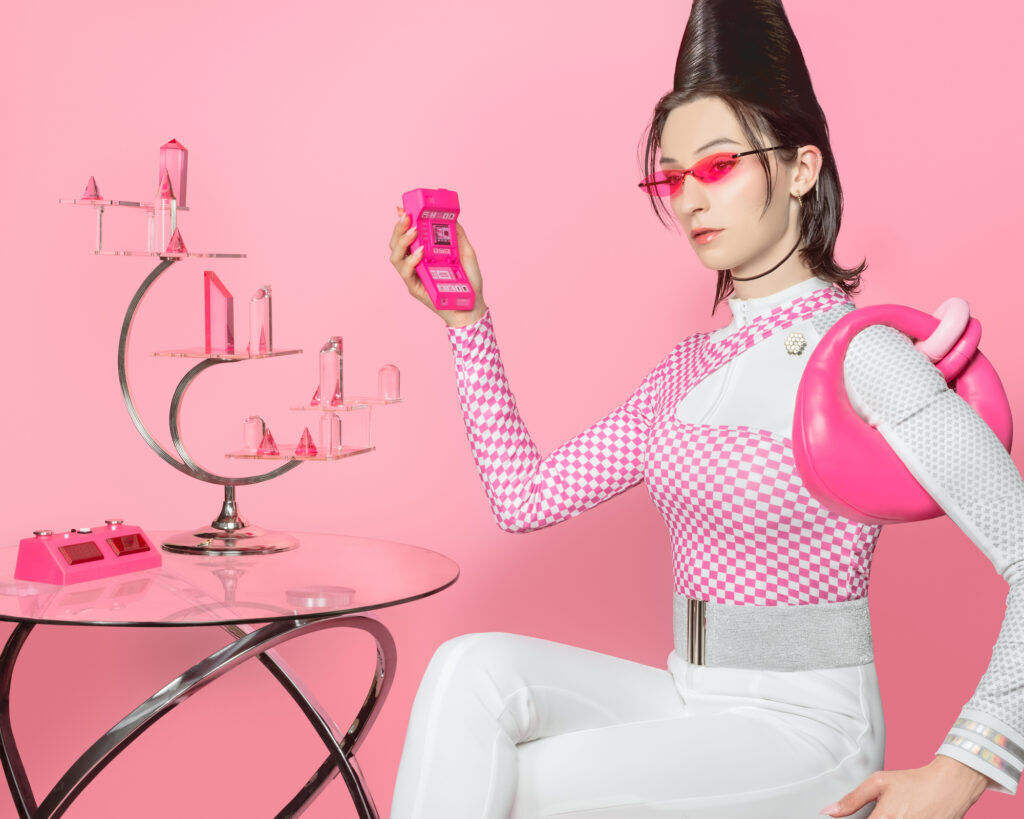 "This image stars nonbinary actor Jesse James Keitel, merging the futuristic fantasy of Star Trek with Barbie's real-world career aspirations. Keitel played the nonbinary villain Dr. Aspen on an episode of Star Trek: Strange New Worlds, and the golden earring in the image was screen worn on the show. As a Trekkie, I had a blast geeking out making this image."
Alien Barbie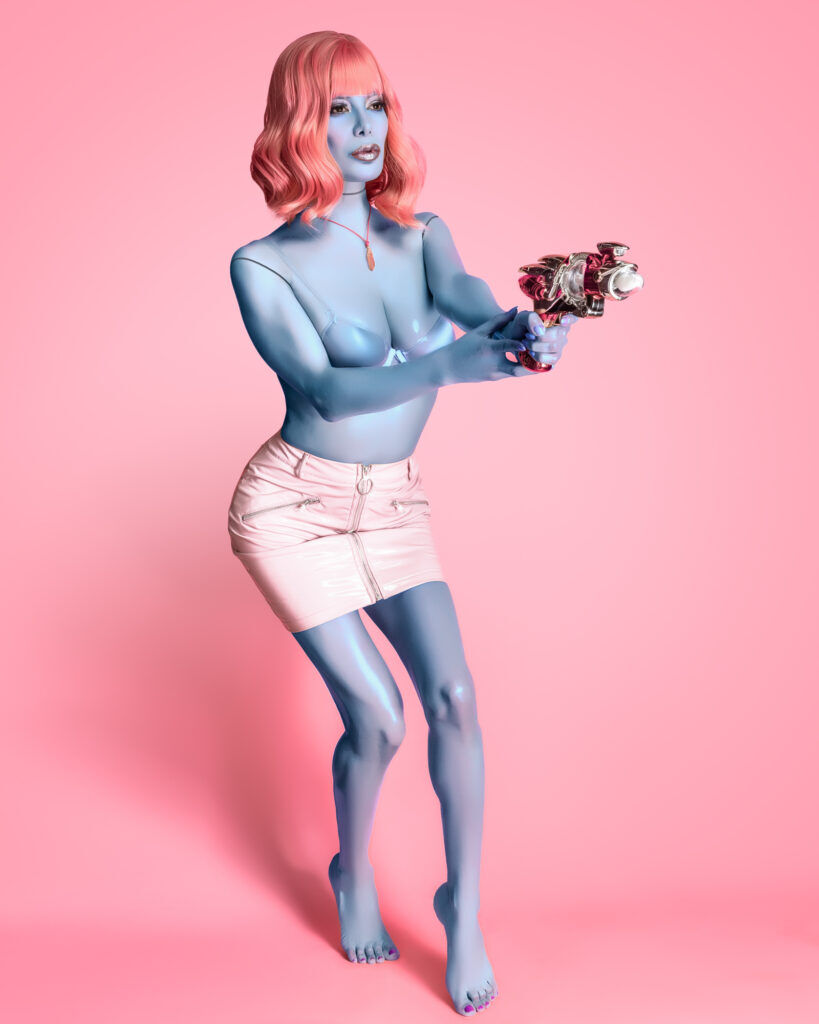 "The model requested to be made into an alien, and I was 100% on board with that." ♦
Fashion, portrait, and conceptual art photographer Courtney Charles is a self-described futurist, offering new visions of what the world will look like through provocative imagery. His work strives to shift people's perceptions of gender, sexuality, and social norms by showing that being different is beautiful. @mrcourtneycharles