As I reluctantly began to pack my bags days before my trip, I kept hesitating about what to bring.
We were headed to the Italian and French Riviera on the world's largest sailing yacht with 190 gay men. This was my first time on a gay-anything kind of trip, and I was going solo. Although, I knew a few guys who would be on the ship.
I never considered a gay cruise until it came up as an option for travel this year. I liked this particular cruise because of the size of guest list. Plus, the ship we were to set sail on was very unique, looking like a pirate ship of sorts. I have nothing against larger cruise ships with (boat)loads of men on them. Still, they never appealed much to me. Although now, after this experience, I am more open to the idea.
The dreaded theme nights
We had received info on themed nights for the one-week sail through the Mediterranean. I won't lie. At first, when I read one of the posts in our private Facebook group that said, "Let's celebrate on our first night out of Roma! And use the Cinema Favolosa di Frederico Fellini as our inspiration," I almost had a panic attack right there on the spot. Who? What? These guys were already on a different level than me, and I was questioning my film knowledge. I immediately texted my friend a copy of the entire post explaining the theme night in hopes that he was more creative (and gay) than I was, and well, he wasn't.
Of course, after some research, I realized who the cruise director was. The over-the-top themed nights made a bit more sense to me after that. But, I was already convinced that they would not be for me. In all fairness, I was already overwhelmed. The thought of having to come up with costumes would be a hard pass on my part. However, now that I've been on the cruise, I wish I had participated more.
A place to be yourself
There was one theme night where I did take part, though. It was the one that required the least effort: wig Wednesday, which basically involved donning a wig and showing up. It was a few days into our trip before the wigs came out. I remember showing up at first without mine on to see who else would be participating. It's hard to believe that I can be that shy sometimes, but I'm an introverted extrovert.
I returned to my cabin and pulled out my wig. Deciding to go big or go home, I brought a massive afro-style wig that blended perfectly with my beard, giving me a relatively natural look. On my way to the event, I ran into some crew members who gave me the confidence I needed to walk my ass outside. It might have been the comfort of the huge wig, the crew's smiles, or the drinks I slammed before arriving. Still, I felt a bit invincible. In that moment, I realized why guys love to gay cruise. They provide the freedom to be who you are and express yourself without judgment.
The 'Source' for all gay cruisers
Source Events has been organizing these smaller-sized trips for LGBTQ+ travelers for over 16 years. Their almost two decades in business has earned them a loyal following of return guests who continually book with them. The friendships made here give the trips somewhat of a reunion vibe, as familiar faces are always guaranteed. The sense of community here is something one might not necessarily expect
With incredible destination options like Tahiti, the Galapagos, or Greece, Source Events also partners up with one-of-a-kind ship charters to give guests a luxury and unique gay cruise experience. Admittedly, I wanted to book this specific cruise for the idea of sailing into Saint-Tropez on a luxury sailboat. In a port filled with mega-yachts, we would stand out. It's pure drama.
Plus, I went into this a true skeptic of gay cruises. All my preconceived notions of what this trip would be like were tossed out by day two. Everyone was just really friendly and wanted to have a good time. From the daily tea dances on the outdoor deck to the evening piano bar, the ship had options for everyone.
Solo-cruising
During our trip, our ports were incredible. I had been to half of them before, so I looked forward to exploring and expanding beyond what most were there to see. Each cruise offers optional paid excursions at each port. Although they all seemed great, I opted for solo adventure each day. Although my anxiety had subsided, I appreciated having time to do my own thing. Plus, you can't beat some one-day romances with locals I met along the way. I'd also often run into shipmates during my solo excursions. Together, we'd share a gelato (my vice while in Italy), or a bottle of rosé (my vice every day of my life).
Wrap-up
As someone who never considered himself a gay cruise type of guy, I think I've been converted. I'm not sure the larger ships with thousands of men on them are for me (just yet). However, I'm looking forward to reuniting with familiar faces on my next Source Cruise. Greek Islands in August 2018, anyone?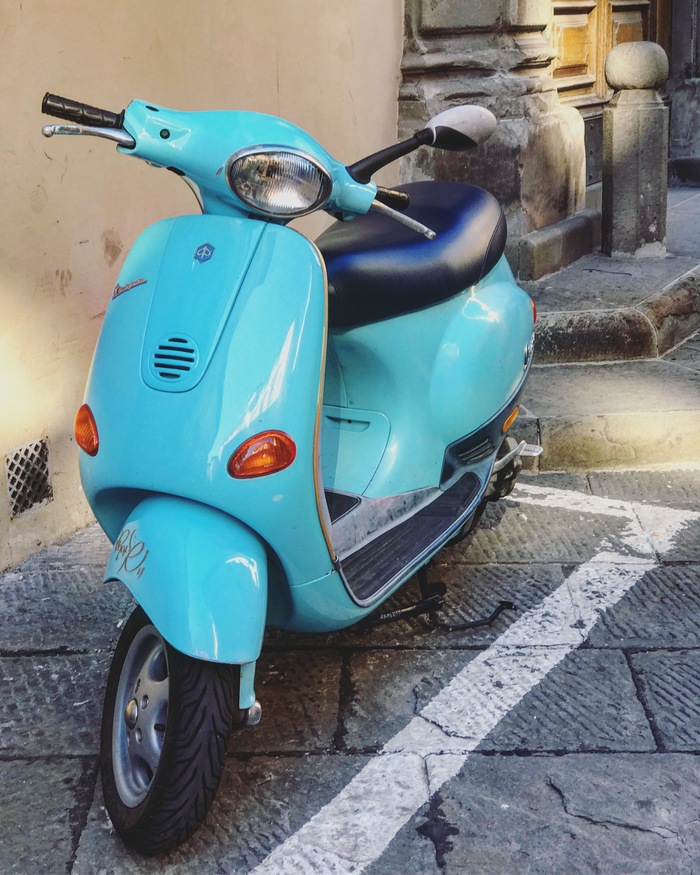 Related:

The updated guidance was published yesterday.

Gives a whole new meaning to cruise control
Have you ever embarked on a gay cruise adventure? If so, where did your voyage take you, and would you set sail again? We're eager to hear your stories in the comments below. While you're at it, subscribe to the IntoMore newsletter for LGBTQ+ travel insights delivered right to your inbox!
in Your Inbox

Subscribe to get a twice-weekly dose of queer news, updates, and insights from the INTO team.