Pornhub's 2019 "Year in Review" reflected an increased interest in scenes featuring Asian men. That year, the most popular search on Pornhub Gay pages was "Korean." "Japanese" and "Black" followed as the second and third most popular searches, respectively. "Asian" was the sixth most popular search. But despite the millions of fantasies created to satisfy even the horniest of viewers' imaginations, Asian men are often cast in one role — as bottoms for white tops. A quick search of "Asian" in the Pornhub search bar offers over 18,000 scenes to choose from, but it's a simultaneously limited selection. Most videos show younger, slim Asian men bottoming for older white men. In the few scenes where an Asian man is shown topping, he is usually topping another Asian. 
It's clear: porn viewers expect Asian men to bottom. 
Fighting Stigma Online
Standing just over six feet tall with chiseled abs, a cheeky smile, bold tattoos on his chest and arms and a larger-than-average dick, Cody is, in a word, hot. He's also good at having sex, as evidenced by his over 200,000+ Twitter followers whose feeds are updated whenever Cody posts new content. 
Despite this, Cody says that he has faced criticism when performing in a way that defies some fans' expectations — particularly when he tops. 
"I still hear people saying shit like, 'Why are you topping? Get on your back,' or like, 'Why do you keep showing us your dick? Show us your hole. You're Asian. You're a bottom.' Like, really harmful and negative stereotyping that people still perpetuate." 
 

 

View this post on Instagram

 
Cody has been uploading content to OnlyFans for a little over two years now, after he graduated and needed help paying rent. Cody is far from camera shy and says he's always enjoyed recording himself having sex, keeping what he calls his "Greatest Hits Album." He uses his Twitter as a primary means of reaching new viewers, regularly posting pictures and videos. 
And Cody is far from the only one who's made use of the newly popular subscription-based platform.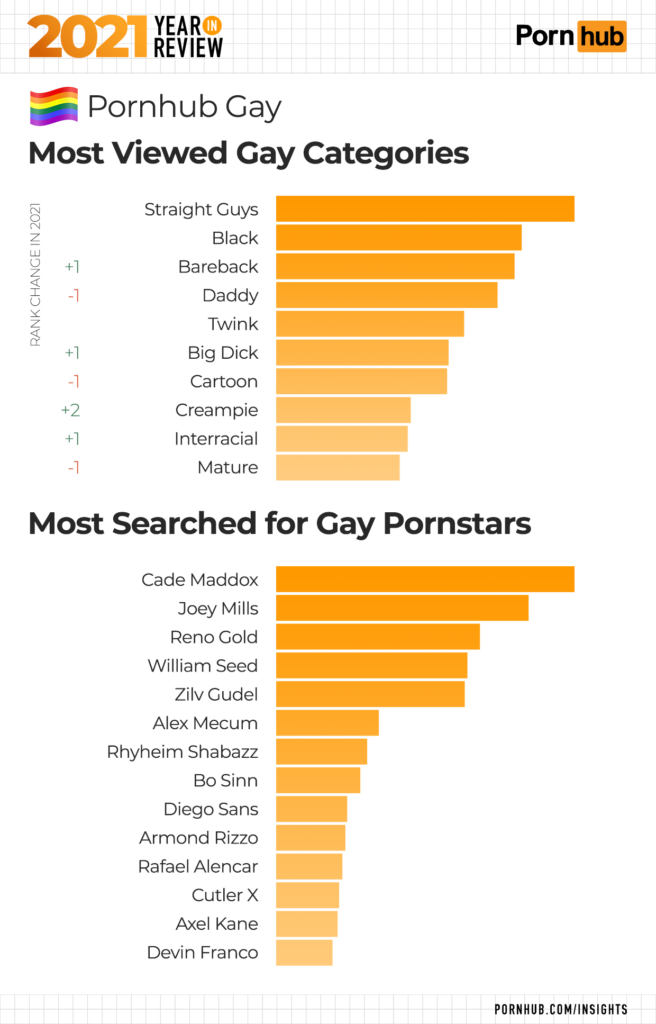 Throughout the pandemic, OnlyFans dethroned the mainstream porn industry. Around 20 million people used OnlyFans before the pandemic. Within 12 months, that number grew to over 120 million users, according to Insider. 
Cody prefers OnlyFans because of his ability to directly interact with his viewers. He also says that similar platforms are different because of their ties with their founders — other porn stars who Cody regards as problematic for one reason or another. 
"Despite the millions of fantasies

created to satisfy even the horniest of 

viewers' imaginations, Asian men are 

often cast in one role — as bottoms for 

white tops."
When it comes to porn consumption, viewers have a variety of platforms to choose from. There's the old and faithful, ever-so-ubiquitous Pornhub. Similar to Pornhub are XVIDEOS and xHamster, among many others. These websites serve as a sort-of x-rated YouTube, aggregating and promoting scenes from professional studios such as SeanCody or Men.com while also allowing amateur creators to upload content directly. 
While a premium Pornhub account may grant a viewer access to more scenes, most of the content on these sites is free. This provides a stark contrast to a recent rise in subscription-based platforms where viewers pay money directly to a creator to access their content. For example, on OnlyFans, viewers can pay for a weekly, monthly or six-month long subscription that grants access to photos, videos and direct messaging privileges with the content creators.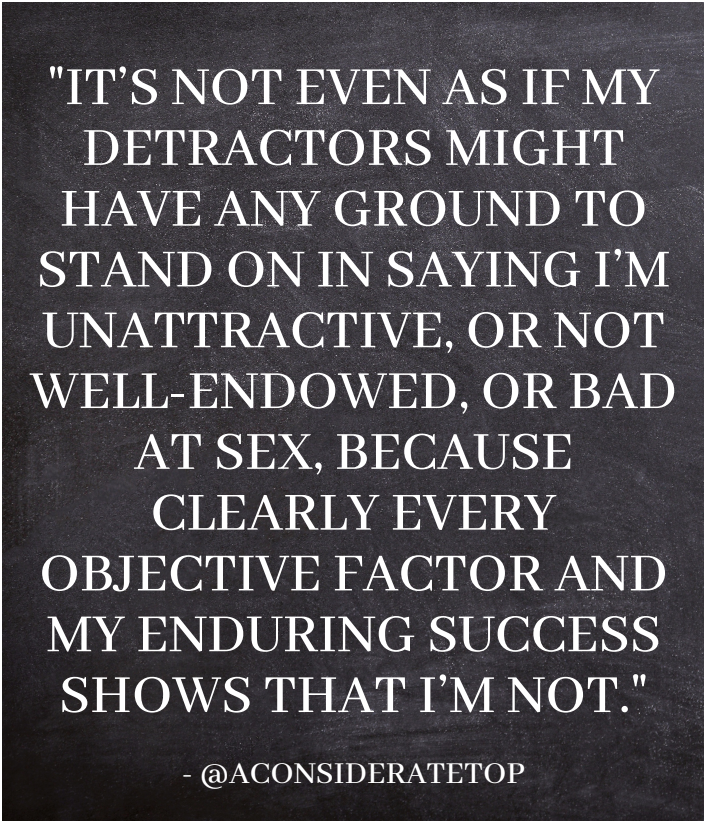 Last year, OnlyFans famously decided to stop allowing explicit content on the site, quickly reversing the decision after a huge negative reaction from creators. But the move left creators wary of platforms that can promise a lucrative outlet and then take everything away. Recently, similar platforms have risen in popularity as well, resembling OnlyFans in name and in usage. 4MyFans and Just For Fans have similar business models, but small differences, such as payout, payment percentage for content creators, and platform features, allow creators to choose which platform they prefer to use. 
OnlyFans creator AJ has faced similar expectations from viewers, despite having a smaller fanbase than Cody. While AJ typically prefers to bottom, he says that he has faced backlash from viewers when he has posted content of him topping his partner. 
"There's this kind of image that I have to uphold. I have to be, like, soft, and I have to be very submissive, which I personally don't really like. And you shouldn't have to uphold an image just because people have a kink for that, or people assume that you are that because you are Asian." 
AJ had to take a break from uploading content because expectations from viewers have taken a toll on his mental health. 
"You shouldn't have to

uphold an image just because people have a kink for that, or people assume that you are that because you're Asian." 
"For me, it's been a rocky road, honestly, just because at first I thought it was just gonna be like this fun little thing," says AJ. "I know that I'm doing this for money. And I know that I made this decision. I'm still continuing to do it. But it's tiring, you know? Not being white is hard — just upholding standards or breaking through it. Getting over those stereotypes."
AConsiderateTop got his start when he began posting his nudes and videos of him having sex on an alt Twitter account. But after a popular account shared some of his content, AConsiderateTop was soon followed by thousands. He currently has over 65 thousand followers. AConsiderateTop's content features him performing true to his name… as a top. But he says that he hasn't faced backlash for this. In fact, he's found the opposite to be true. AConsiderateTop says that his audience is predominantly other Asian men who appreciate how he defies racial expectations. 
"They tend to be attracted and intrigued by the idea of a sexually confident top, which tends to go against a lot of cultural norms," he says. 
Feat. sweatpants by @jj_malibu 🙏🏻 pic.twitter.com/bQttiVFQsB

— A Considerate Top (@AConsiderateTop) March 11, 2022
The stereotype of "submissive Asian men" actually works to his advantage. Because there is a lack of performers like him, he is able to trailblaze and define his own standards of masculinity and performance. 
"I also feel confident in the fact that I am a highly-skilled performer and partner. A common theme throughout my videos is that my partners tend to be vocal about enjoying themselves, so it's not even as if my detractors might have any ground to stand on in saying I'm unattractive, or not well-endowed, or bad at sex, because clearly every objective factor and my enduring success shows that I'm not." 
When a Body Becomes Gentrified 
Cody recently read author Charles Yu's novel "Interior Chinatown." In it, the novel's protagonist, an Asian man named Willis Wu, is literally living in a teleplay. Yet despite being the novel's main character, Wu finds himself relegated to supporting roles within his life. Sometimes he's cast as "Background Oriental Male." At times, he is "Dead Asian Man" or "Generic Asian Man #3." Wu is never allowed to love the white female lead, nor will he ever be the star of his own show due to the roles that racial expectations force him to play. 
This isn't the first time Asian men have been demoted from being "leading men" due to racial stereotypes. Wu's story is pretty reflective of real life. Eurocentric beauty standards leave marginal space for those who aren't white, and this is evident in who has been allowed to star in porn. 
Asian sexual liberation requires more than just shirtless white gays posting #stopAAPIhate on Instagram.
Willis Wu resonates with Cody for many reasons. When Cody was a teenager, he was never able to find porn that featured a queer Asian man. This led to Cody viewing Asian men as unattractive, despite being Asian himself, he said.  
"When white people were attracted to me, I'd be like, 'What is wrong with them? Why are they into me?' I think the big thing is just moving away from this, like, white-centric narrative or white-centric monolith that has been created within the queer community." 
White-centric narratives do more than demote non-white people to supporting roles. White-centric narratives dictate non-white bodies: They tell stories written, directed and cast under the influence of white supremacy. And this is evident in the ways that non-white people are expected to perform, whether it be in front of a camera or in the real world. 
When Cody was a teenager, he was never able to find porn that featured a queer Asian man. This led to Cody viewing Asian men as unattractive, despite being Asian himself.
White supremacy is also inextricable from a heteropatriarchal hierarchy in which masculine tops are privileged. When Asian men are expected to perform as bottoms, it's important to examine why this is emasculating. Furthermore, why is masculinity something that needs to be "reclaimed"? Why cling to these heteropatriarchal standards? 
Can we adequately take down these hierarchies by flipping the script? Or should it be rewritten completely? 
In "A View From the Bottom," academic and filmmaker Nguyen Tan Hoang explores notions of masculinity and the misogyny and racism that inform the constructed standard. Hoang writes that "remasculinization is of limited efficacy because it recuperates Asian American masculinity by subscribing to a misogynist and homophobic agenda." 
Paradoxically, an attempt at disrupting the racist and gendered expectation that Asian men bottom and perform submissively only works to uphold the hierarchies that created those expectations in the first place. 
Cody says Asian sexual liberation requires more than just shirtless white gays posting #stopAAPIhate on Instagram. He finds resistance in just being himself and choosing to perform how he wants to perform. Often, how Cody wants to perform depends solely on how he feels that day, rather than what some fans want him to do. 
His authenticity pays off. Cody says that words of encouragement from Asian viewers who support him just being him is what primarily motivates him. 
"It's so nice hearing from other Asian people — words of encouragement, recognition, and also words of gratitude. I've had so many DMs that I've screenshotted whenever I'm feeling down, where people are like, 'Oh, it's so awesome to see you represent us,' or, 'It's so empowering to see you own your sexuality.' And it really keeps me going. I'm just being me. And they get so stoked about that. And that makes me so happy. It just warms my little heart."♦