Cover image: The cover art for We Belong by artist Jay Hero, a sample strip from the included story "Luminous Flux" by Aimee Campbell
Viktor T. Kerney and William O. Tyler are Black queer comic book creators and the co-editors of the upcoming Black queer comic book anthology We Belong. Ahead of its August fundraising campaign drive on Zoop, INTO's Latonya Pennington sat down to speak with Viktor and Wiliam on their comic book origins and the anthology.
---
How did you get into comic books?
VIKTOR: I've been reading comics since I was a kid. I loved the storytelling and the characters, like Storm and Wonder Woman. I even created a comic in high school about a team of Amazons saving the world. Like William, I studied film and screenwriting at USC. I converted my script into a graphic novel, went from there. Comics have always been a wonderful outlet from the real world.
WILLIAM: I've always been a fan of comics and read them as a kid. My older sister actually introduced me to comics. But as a profession, I started out studying film. As I was storyboarding for film, I noticed how similar that was to comics and started drawing comics as a less expensive way to tell my stories, and it just kind of took off from there.
That's really neat; it's true that comics and movies are similar. Viktor, you're the creator of the fantasy horror comic Strangelore, while William has created the fantasy horror comics Anxious Ax and Siren.0. How did you go from reading comic books to creating them?
VIKTOR: It was something I always wanted to do. I had so many stories I wanted to tell, and I felt that comics was a great way to express myself and my creativity. It wasn't easy, but working with an artist really opened my mind to limitless possibilities.
WILLIAM: Basically the same thing Viktor has said, specifically wanting to tell stories that are kind of bizarre or larger than life. When I first started making comics, I wanted to escape the real world and be in these fantasy settings with wild characters. Now with Anxious Ax and Siren.0, instead of escaping, I'm kind of channeling my real world experiences into those kinds of stories.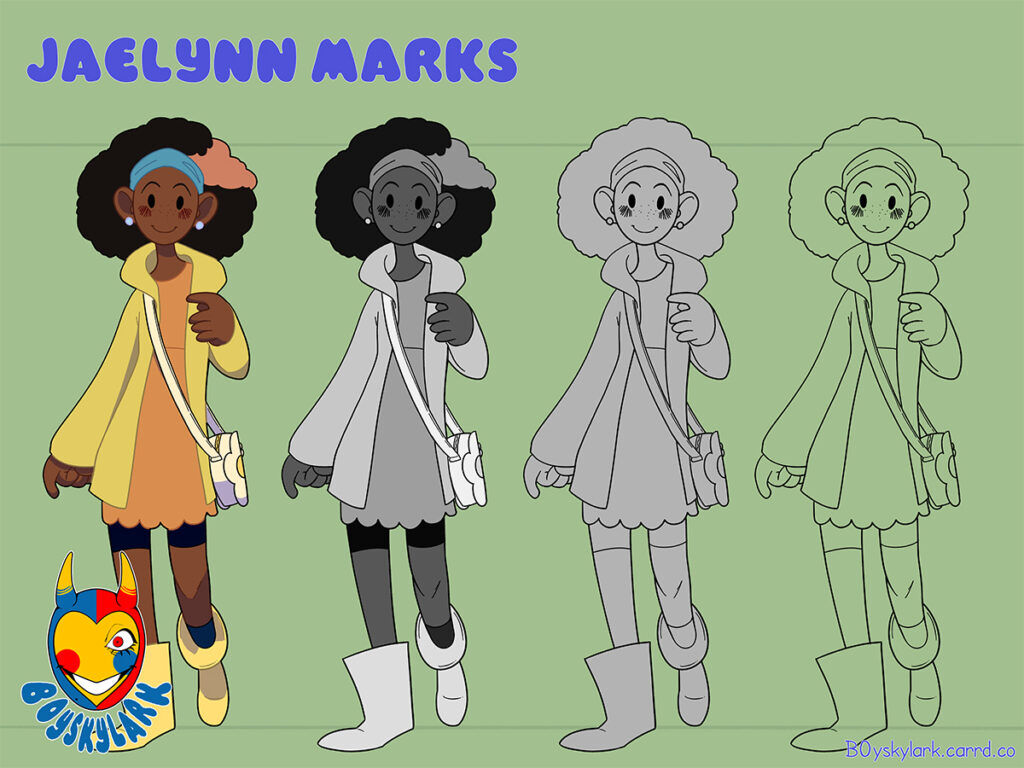 Speaking of using fantasy and sci-fi to tell stories, there have been some notable Black superhero characters written by Black queer writers, such as Stephanie Williams' Nubia and Danny Lore's Jesse Chambers. Why do think that the medium of comic books and webcomics is such a great format to explore and express Black queerness?
VIKTOR: There are no limits. These outlets allow us to process our thoughts and our experiences, while exploring so many avenues of Blackness and existence.
WILLIAM: I think Black queerness is everywhere and we use all mediums. We are the trendsetters, if we're being honest! Comics especially let us express ourselves in such a palpable and visual way, reaching out to readers who are feeling the same things.
Related:

With endless options to choose from, we've pored through the archives to find you some of the best LGBTQ+ comics available to read right now on WEBTOON.
I definitely agree, William. Both you and Viktor are co-editors of the upcoming comic book anthology We Belong, which features Black queer sci-fi and fantasy stories by Black queer creators. What has the process been like as far as putting it together and getting creators for this project?
WILLIAM: Viktor approached me ages ago about doing a project like this because we would see all these queer books and queer anthologies happening, with just a sliver of Blackness or people of color in general included. We wanted to put together something that would bring queer Black people together. We also had a call for submissions, because we wanted to make sure we were getting a diverse group of stories and not overlooking anyone.
VIKTOR: This was something we wanted to see, and knew it would be a journey. So we collected a list of artists and creators we knew or admired from afar. We reached out to all them, hoping they would join us. Luckily, many of them were interested and willing to get into this project.
That's really fantastic. And how did you two get Stacked Deck Press and Prism Comics onboard with your vision?
VIKTOR: We have a great relationship with both entities. SDP was really into the idea. We also thought it would be a great collaboration with PRISM's mission and 20th-year anniversary.
WILLIAM: We've both worked alongside Prism Comics for a while and love the work they do to promote queer creators and comics. For me, they've been a part of my queer comics family since the first book I put out in 2004, so I was happy they wanted to be supportive.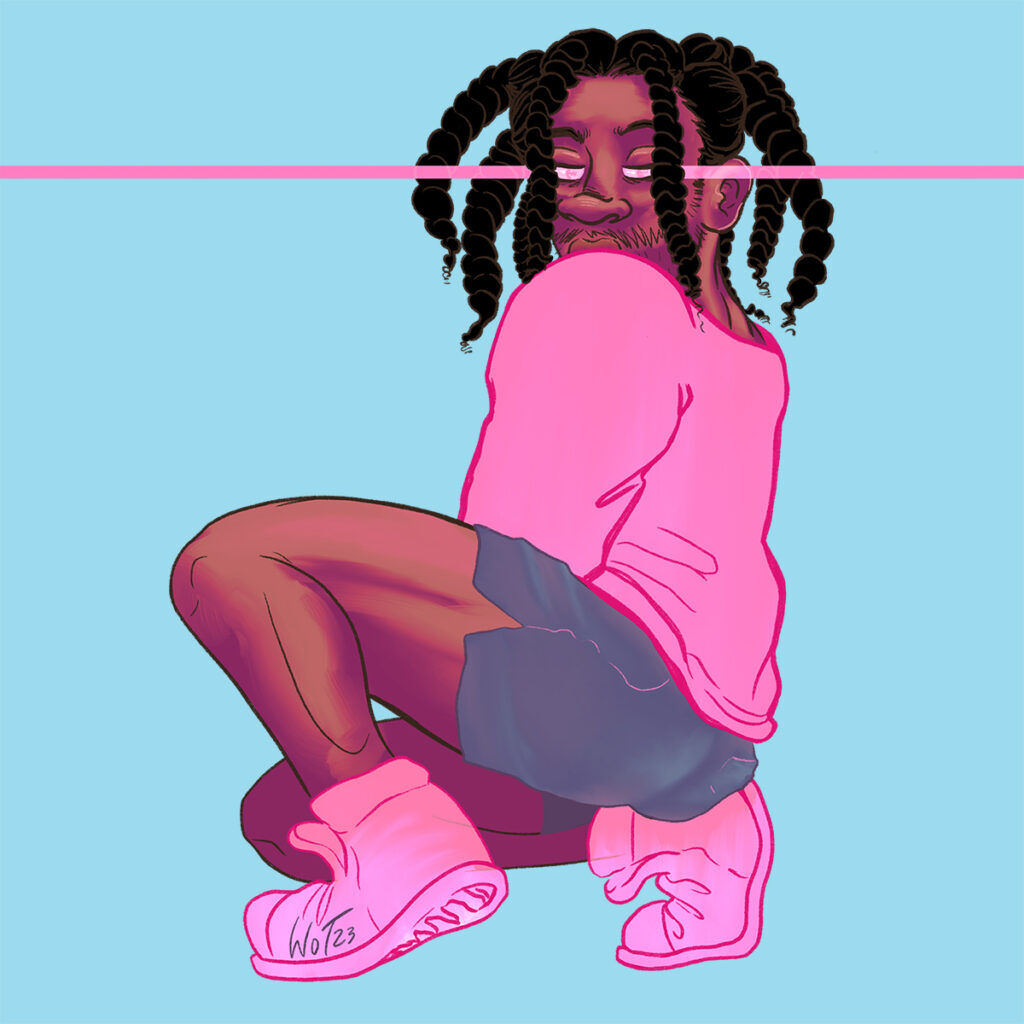 It's wonderful that this project has garnered huge interest among LGBTQ comic book creators, especially Black queer ones. Who are your favorite Black queer comics creators right now?
WILLIAM: I'm really really excited for Lawrence Lindell's new book Blackward! I've been watching his work for a while now and love how he freely expresses himself and the things that queer Black people go through.
VIKTOR: Vita Ayala, Danny Lore, Stephanie Williams, Sean Z, and of course, William O. Tyler.♦
Read More in Entertainment