The new trailer for the Shudder original Bad Things just dropped and it's giving queer The Shining vibes from head-to-toe.
A group of friends leave the city for a weekend in an abandoned hotel. Nothing out of the ordinary here. The hotel is inherited by Ruthie (Gayle Rankin) from her grandmother, but it comes with a set childhood memories that Ruthie would rather leave behind. Still, her partner Cal (Hari Nef) insists on dragging her there, along with their amiable friend Maddie (Rad Pereira) and seductive grifter Fran (Annabelle Dexter-Jones), where the foursome dance, cook, flirt, and fight throughout the eery corridors of the hotel.
Their own activities blind them to the increasingly seductive embrace of the hotel. The four friends start to realize that the longer you stay, the more bad things come your way. Also experiencing the hotel's dark allure are Jared Abrahamson (Ramy) and Molly Ringwald (Dahmer).
Bad Things has already garnered plenty of good things in the festival circuit and even had its debut at the Tribeca Film festival this year. The film is the second film in a trilogy developed by filmmaker Stewart Thorndike. The first film in the series was Lyle, Thorndike's debut film which centers around a mother grieving the death of her toddler. With Bad Things, Thorndike expands her focus on motherhood in a new narrative.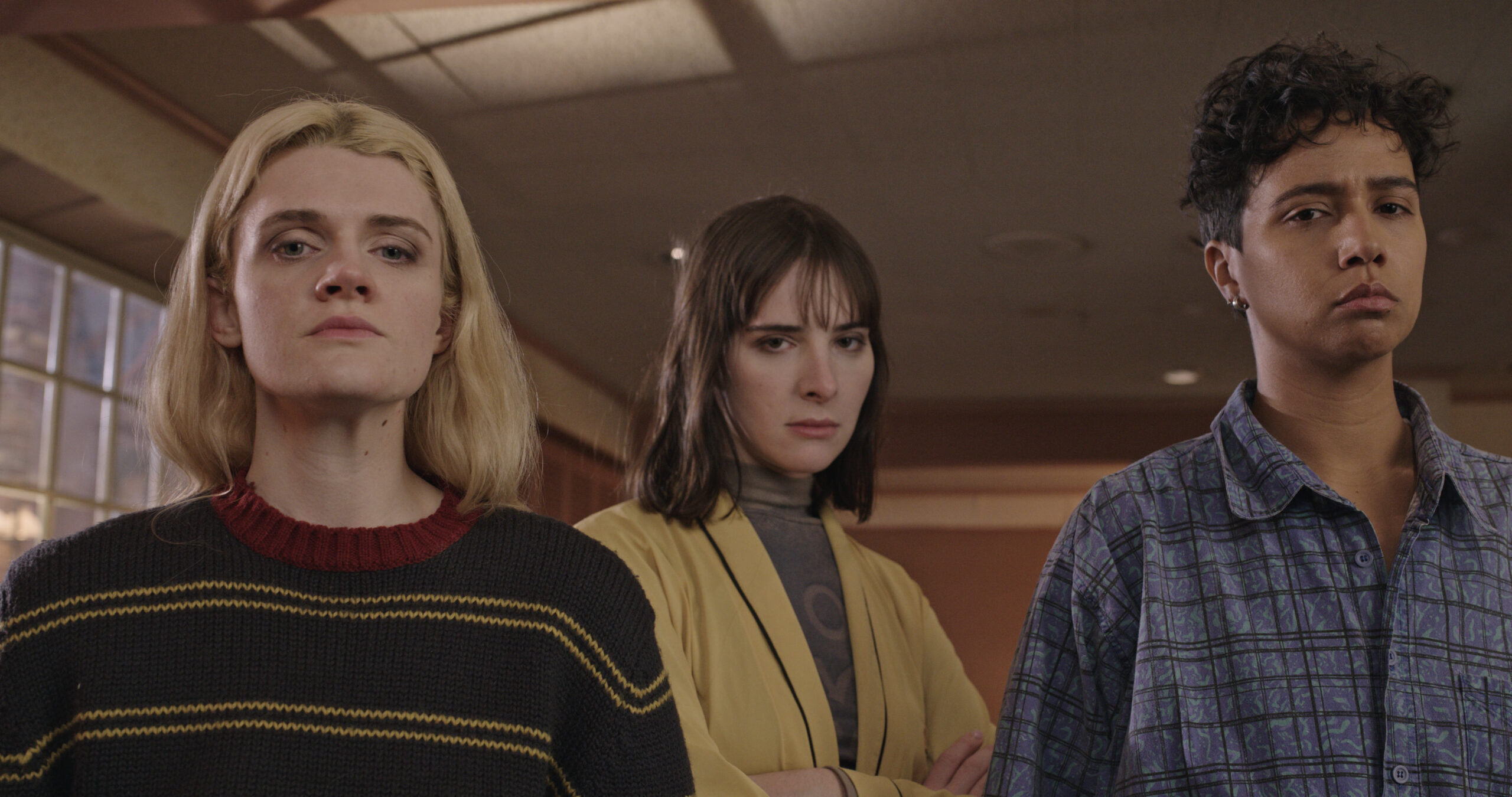 "Bad Things is the second film in a trilogy about the power of motherhood. It's an unrequited ghost love story between a mother and a daughter," said Thorndike in a press release. "It isn't polite. I wanted to obliterate the societal norms of what a mother and daughter are – not subtle, loving, passive, healers – but epic and frightening and active. It's a celebration of this first primal relationship and how blurry and complex that can be. Especially an unrequited one."
Related:

Horror has not been kind to other marginalized communities: a new group of creators are pushing the genre to embrace its queer roots, and honor its queer characters.
Aside from malevolent spirits and mommy issues, the trailer places women and queerness at its center. Many queer horror fans find queerness throughout the genre in certain character developments, plotlines, and antagonists, but the genre isn't as always kind to LGBTQ+ people in its portrayal of our community. However, a queer horror renaissance is underway, with the Scream franchise, the Chucky series, the Fear Street trilogy, and American Horror Story all placing queerness as a powerful element within their content, and not just as a prop or a collection of tropes. As far as we can see, Bad Things joins their ranks with queer women doing bad things in a man-dominated world.
"If The Shining unleashed a self-entitled monster of patriarchy, Bad Things responds with rage," said Thorndike. "Let rage reign."
Bad Things premieres on Shudder and AMC+ on August 18.
Read More in Entertainment