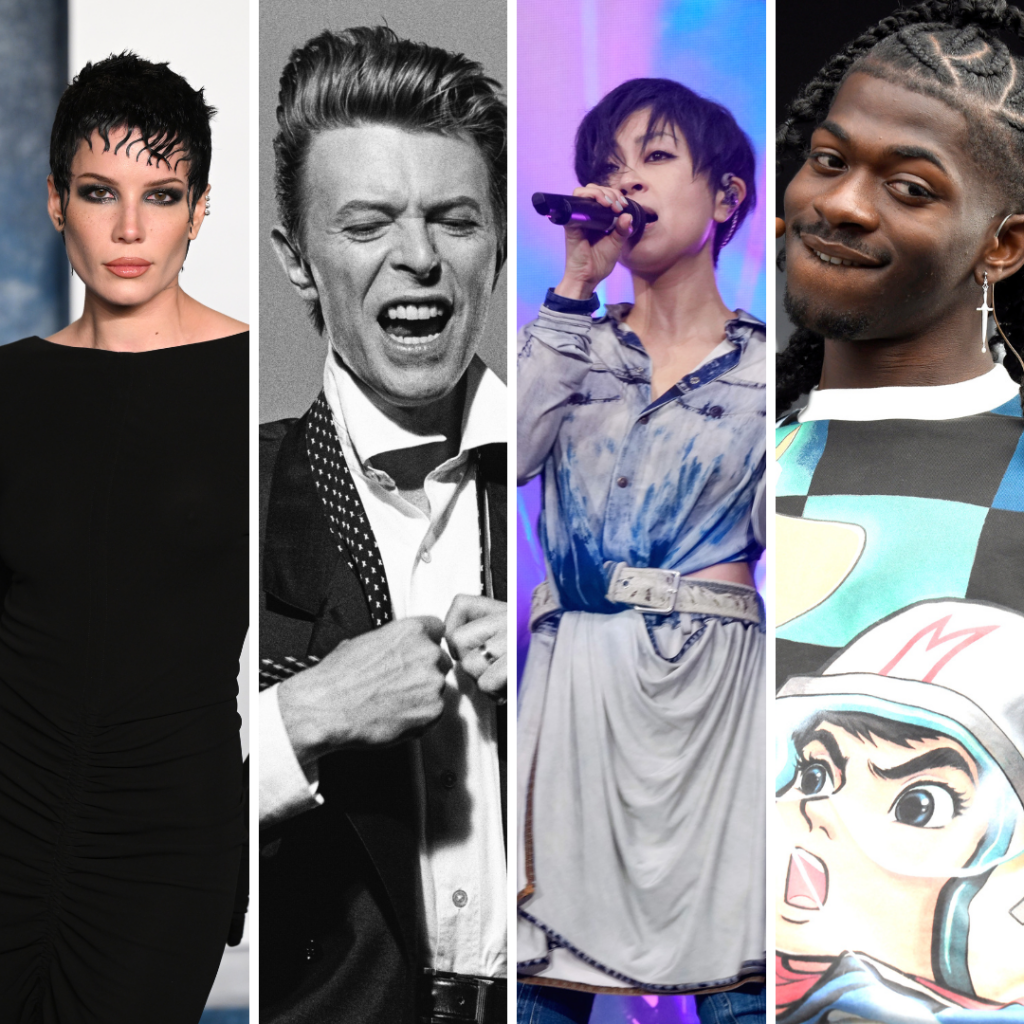 Recording artists have lended their musical talents to different media for decades. Your favorite artist could have had their song blasted in a commercial or as part of the score to a box-office smash movie soundtrack. But popular musicians also dabble in the world of video games that aren't exclusively Just Dance or Guitar Hero — and a few of them are queer.

Video games became a popular form of entertainment in the '70s and as video games developed, so did the music used to accompany them. Originally, music in video games was used sparingly, as the technology to channel complex sounds from consoles was pretty primitive. Now, video games come with their own scores and original soundtracks.
Artists like Ariana Grande, Snoop Dogg, Florence and the Machine, and Imagine Dragons have all contributed songs or their likeness to different video games. But when it comes to the battle of the video games bops, queer artists have made a huge contribution, as well.
Related:

Looks like The Legend of Zelda's newest addition to the franchise, 'Tears of the Kingdom', might have a queer character from a previous entry in the franchise. 
Hikaru Utada
Japanese pop star megastar Hikaru Utada isn't the first queer artist to make a song for a video game, but their contributions have probably been some of the most popular. The J-Pop megastar's song "Simple and Clean", originally titled "Hikari", was created as the theme song for 2002's Kingdom Hearts is well known to gaymers and dancefloor darlings alike. The Disney-themed, Final Fantasy-inspired video game was a huge success and the pulsing beat of its theme song is sure to bring back nostalgic memories and involuntary dance moves.
David Bowie
Arguably, glam rock icon David Bowie can be considered the first major queer artist to have original songs in a video game. Bowie offered not only his musical talents, but his likeness to the 1999 video game Omikron: The Nomad Soul. The Sega Dreamcast game was a graphic adventure that incorporated 2D and first-person shooter elements and Bowie portrayed the character Boz. In addition to the game using his likeness, he also contributed ten tracks to the game, including "New Angels of Promise." Additionally, his wife, supermodel Iman also offered voice talents to the video game.
Lil Nas X
As part of promotion for League of Legends' World Championship, video game development company Riot Games tapped singer and rapper Lil Nas X to create a theme song for the event, giving birth to the song "Star Walkin'". The popular online, multiplayer battle arena game attracts millions of players and there's plenty of fanfare that goes into the game's World Championship. Also, the "Industry Baby" singer was made the president of League of Legends aka "Lil Nas Xecutive" as part of the promotion.
Halsey
The latest addition to queer video game music is alt-pop star Halsey's song "Lilith" featuring Suga is the new theme song of Diablo IV. The song was originally from her Grammy-nominated album If I Can't Have Love, I Want Power. The album covers themes of femininity, identity, motherhood, and independence, as does the song "Lilith", which also highlights the double standards and hypocrisy of gender stereotypes placed on women and nonbinary people. In religion, Lilith is seen as a demon. In other work, she's a symbol of female emancipation. In Halsey's world, Lilith is simply a badass.
Hikaru Utada…again
J-Pop superstar Hikaru Utada wasn't done yet with the Kingdom Hearts franchise. In 2019, they released the song "Face My Fears" and the remix to the song with DJ and producer Skrillex became Kingdom Hearts III's theme song. Skrillex is a fan of the popular video game franchise and Utada called upon his production talents to for the song's remix because of this. The song was a huge success in Japan as well as in the U.S., becoming Utada's first song to crack the Billboard Hot 100.
Related:

Game creators are finally stepping up when it comes to nonbinary representation, but there's still work to be done.
Read More in Entertainment