Bad Bunny is one of the hottest rappers in reggaetón out there and he's not afraid to show you why. 
It's pretty common for folks to do a photo dump from vacays long ago or simply show you were up to over the weekend. And Bad Bunny is just like the rest of us, posting his photos accordingly. Bad Bunny, who's name is Benito Antonio Martínez Ocasio, has been living his best life and shared a lot with his fans this weekend, and we do mean a lot. 
When he's not busy topping charts, winning awards, and starring in upcoming films, like Cassandro, he's taking some well deserved rest and relaxation. While his Instagram now only boasts a clip from his music video for "Where She Goes" and a Summer photo dump, El Conejo Malo took to Instagram stories to keep the world updated on his latest adventures. And let's just say, Benito knows how to keep our attention.
Related:

Honestly, seeing Gael García Bernal, Raúl Castillo, and Bad Bunny in one film is enough to make us all feral.
So, he went down memory lane, sharing a fun glow up pic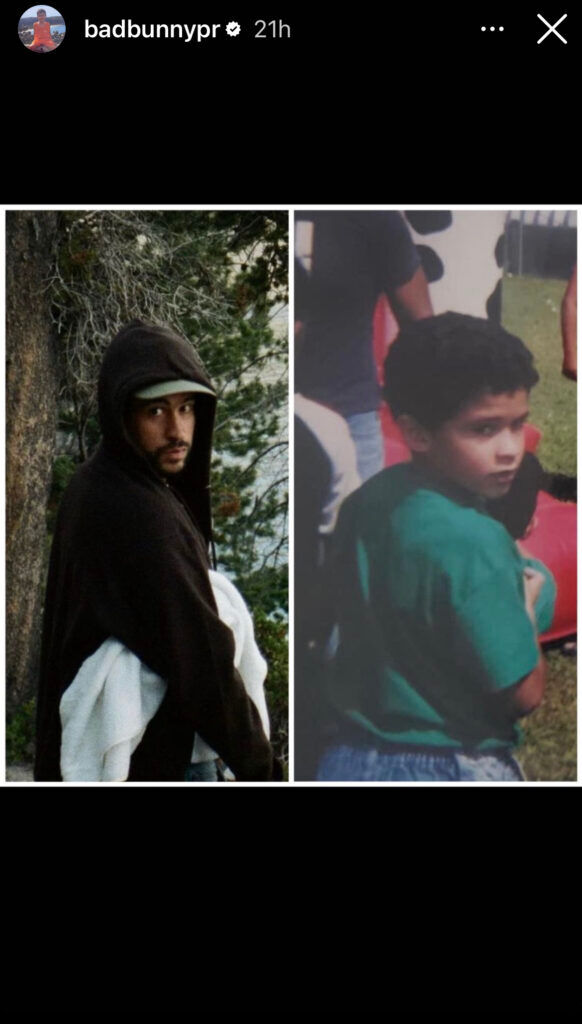 Then made us wish we were in on his conversation between him and the Internet's "cool, slutty, daddy" Pedro Pascal.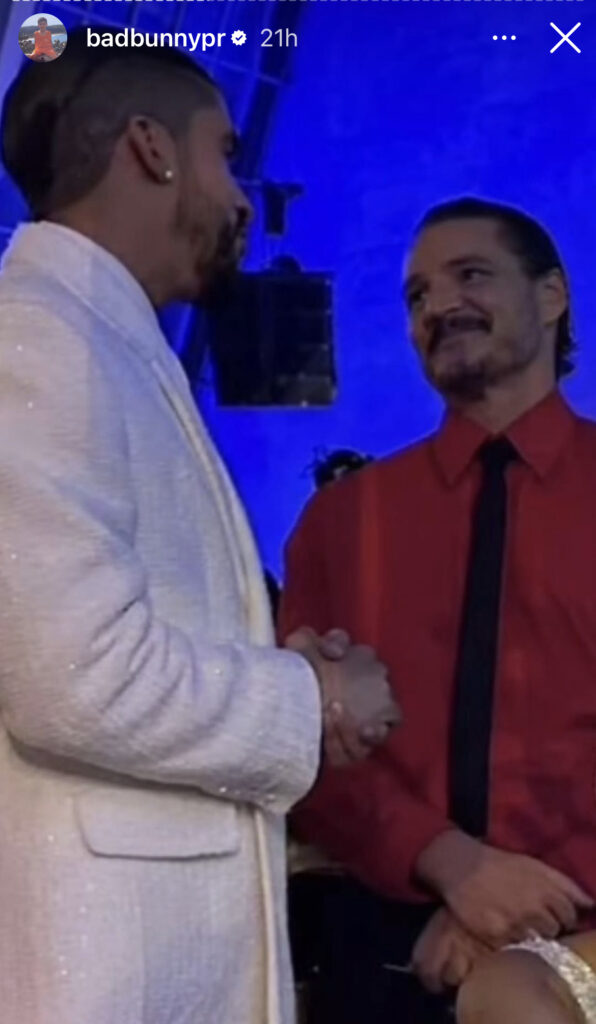 He even shared a pic with 818 Tequila, the brand owned by alleged boo, Kendall Jenner, along with a video of him talking to a woman who sounds a lot like the reality star and model.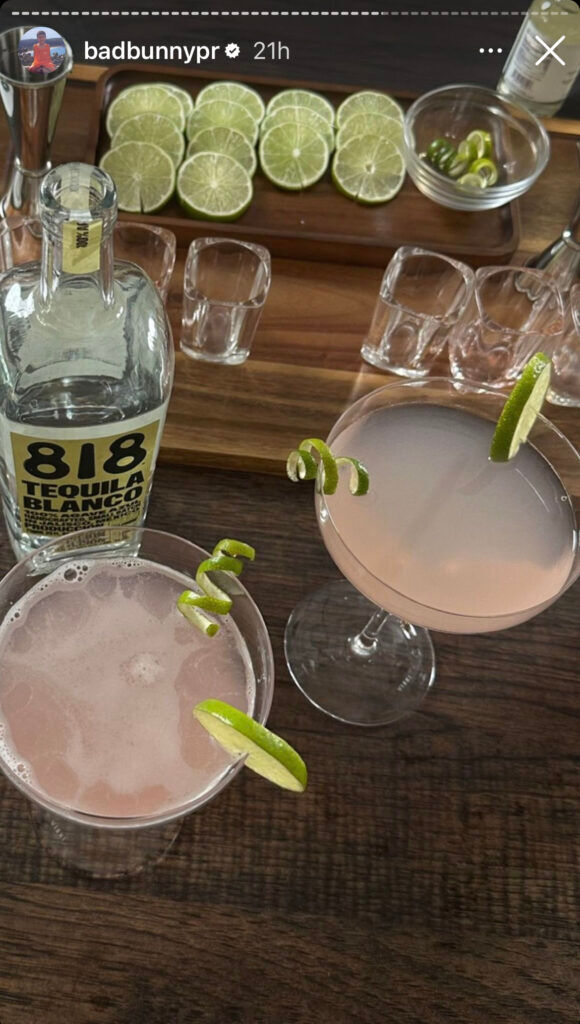 Then he shared a cute "GRWM" moment, showing fans how a behind-the-scenes Bad Bunny glam moment.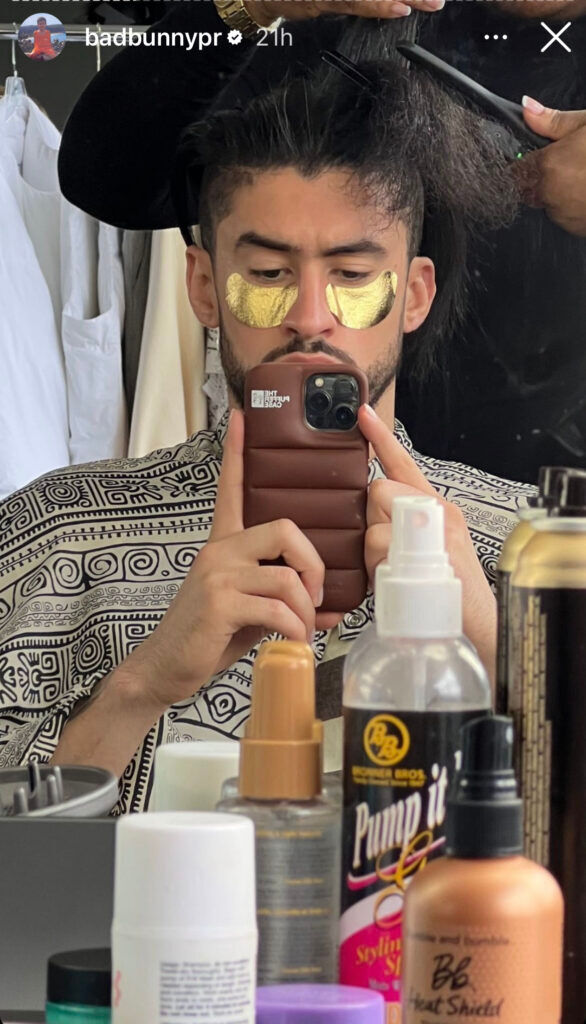 But we all know, Bad Bunny can serve a look. I mean, look at the material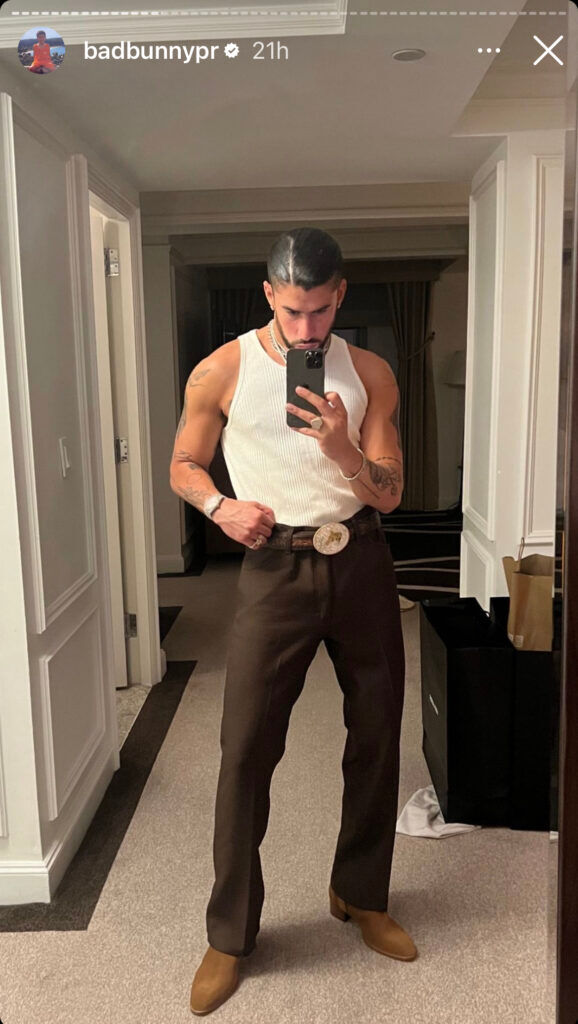 We love a Bad Bunny fit, but we also love his birthday suit too and the 29-year-old made the internet feral with this latest outdoor selfie.
The photo is a bit scandalous and conveniently dim, so you can look at a more well-lit, NSFW version here. 
Needless to say, anyone catching up on their social media over the weekend (and this morning) was in for a treat. 
Bad Bunny is living his best life and he isn't afraid to show it to the world.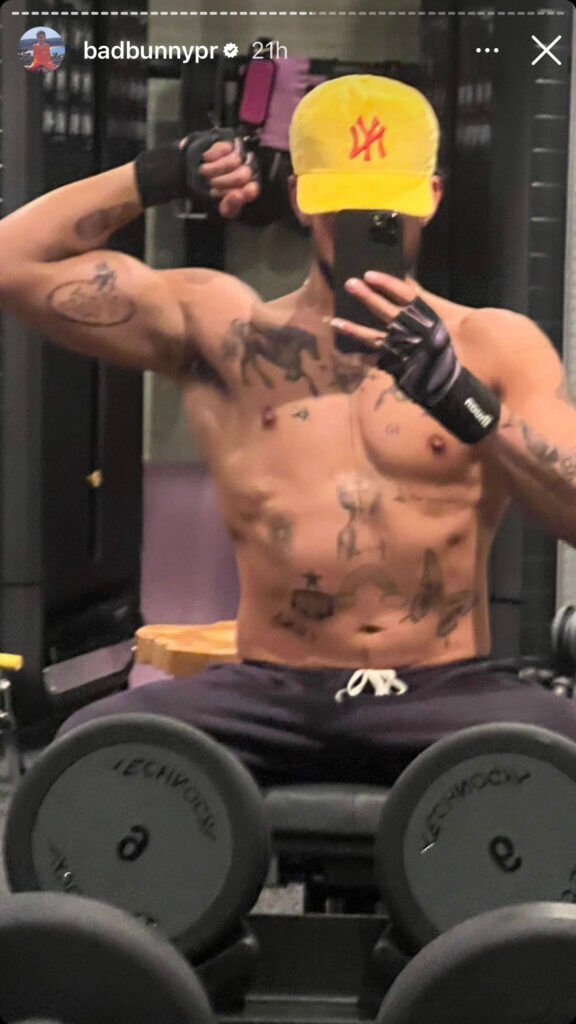 His out of office message will stay on and our Instagram alerts will too. 
Read More in Entertainment