There's power in art, culture, and community. WerQfest is leveraging all three in their festival dedicated to Black LGBTQ+ people.
The St. Louis area is going to be the stomping grounds for the Black queer community when WerQfest takes over. The arts and culture festival will take place on Saturday, July 8 at 5pm at the famed Big Top, a staple performing arts venue in the Grand Center Arts District, bringing together the Black queer community in celebration of arts and entertainment. WerQfest was designed by co-founders and husbands Tre'von Griffith and Shelton Boyd-Griffith to amplify artistry, organizations, and voices within the Black queer community. Together, the duo is using WerQfest to celebrate Black queer people and uplift rising and established talent, an action that Griffith and Boyd-Griffith believe should happen all year round.
"This festival honestly means so much to me. It's for every Black queer kid with an artistic itch who dared to dream," said Boyd-Griffith for INTO. "I'm all about creating spaces and communities for people that look and love like me, and this festival facilitates that."
The inaugural festival, which was virtual, came together within two weeks during the pandemic, a safe escape for Black queer people in a time of isolation and social unrest. 2021 ushered in an in person element to WerQfest, becoming a live music festival at St. Louis' City Foundry. Then, in 2022, as a collaborative effort between Jamo Presents, WerQfest found a new home at the Big Top and a collection of local artists to entertain St. Louis' Black queer community. At the heart of WerQfest is a "for us by us" mentality that brings city locals and visitors to experience a type of LGBTQ+ celebration often forgotten or left out.
"This festival is a dream come true! Growing up as an artist, there wasn't a lot of representation for young Black queer folx [to look up to]," said Griffith for INTO. "I believe, by WerQfest providing space, it allows other artists and communities to see that sustainability for Black queer artists is possible. In recent years with the rise of representation including artists like Lil Nas X, and Saucy Santana, it warms my heart to be able to help provide space and bridge the gap between local and national artists."
And as the WerQfest grows, the city it calls home takes notice, as do those around the way. Named Best Arts & Music Festival in 2022 by the Riverfront Times, WerQfest has grown to incorporate more local artistry and bigger names to headline the festival. This year, RuPaul's Drag Race season 12 winner Jaida Essence Hall and R&B/soul singer Durand Bernarr will take to the WerQfest main stage as headliners, in addition to local artists like Sunny Rain, DJ Nico Marie, Robinson, and Kristopher Lay. With Hall and Bernarr's presence, it proves that WerQfest is not only gaining in popularity, but that its mission and impact is able to pull nationally known Black queer artists into its fold.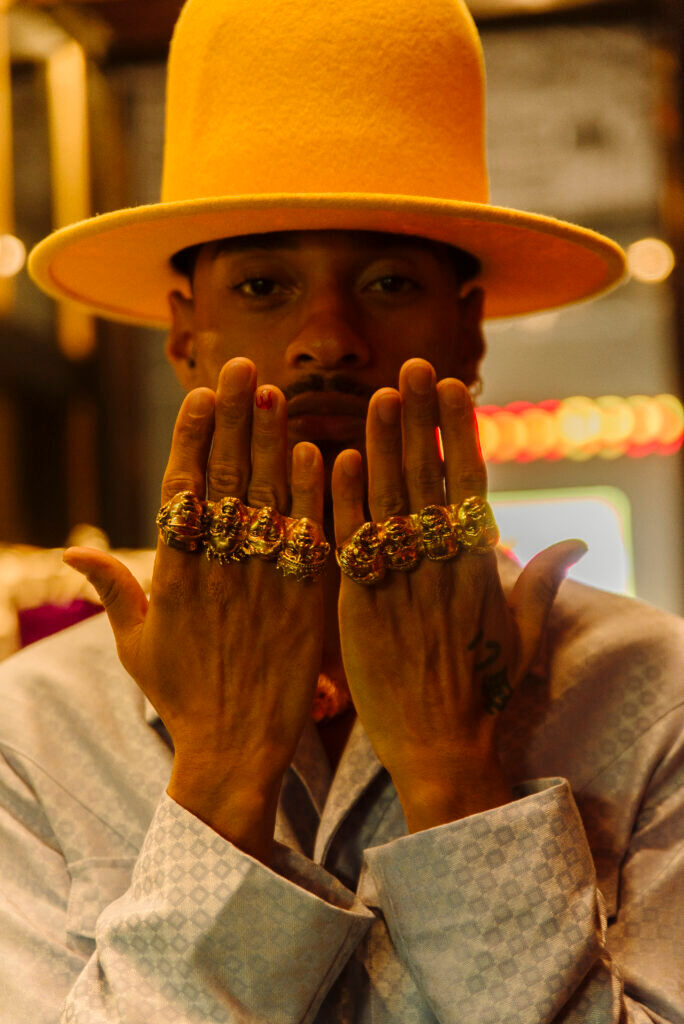 With the advent of Black queer artists achieving global success, like Lil Nas X, Saucy Santana, Ice Spice, and Janelle Monáe, Black queer artists stay on the tip of mainstream media's tongue. Naturally, with their rise, and that of other artists, the rest of society begins to give Black queer artistry more attention, but for WerQfest's founders, giving flowers to the Black queer community isn't a trend, but a driving force behind the festival's very existence.
"The Black LGBTQ community has been at the forefront of culture forever, especially in areas of entertainment and fashion," said Griffith. "In recent years, our culture has begun to be adopted by society at large, and 'we' as a community should uplift those who are marginalized and find themselves at the intersection of many identities. Celebrating ourselves allows us to set the standard and example of how the world should celebrate and treat our community."
As Monáe has declared with their latest album, this is the age of pleasure, a time where joy, especially Black queer joy, is more important now than ever, especially when the LGBTQ+ community is under attack. Books bans have ransacked school libraries from hosting LGBTQ+ books, like author George M. Johnson's All Boys Aren't Blue. Anti-LGBTQ+ legislation, mostly aimed at hindering the lives of LGBTQ+ youth and drag artists, continues to pop up around the United States, with the ACLU counting 491 anti-LGBTQ+ bills dispersed throughout the nation. Black LGBTQ+ people are adversely impacted by these efforts and while organizing against this anti-LGBTQ+ opposition is effective, joy in these times can be just as impactful.
Related:

More celebrities are using their platform to shine a light on amazing drag talent around the world and oppose anti-drag bans.
That's where WerQfest comes in. In addition to stellar performances, the festival's merchandise, consisting of limited edition shirts, hats, bags, and outerwear, will be available for sale. A portion of the proceeds will be donated to the ACLU Drag Defends Fund. Additionally, the festival's WerQ Awards for Arts Impact and Community Advocacy honors two individuals and their dedication, innovation, and visionary contributions to St. Louis' Black community. WerQfest is centered around Black queer community, whether that's alleviating the unique adversity surrounding Black LGBTQ+ people or uplifting them in celebration.
"Being Black and LGBTQIA+ comes with a special set of intersections. There is adversity in being Black as well as being queer — you combine them, and you have even more adversity," said Boyd-Griffith. "Black queer folx are constantly under attack, whether legally or figuratively, so it's important to uplift them, see them, and support them."
WerQFest takes place on Saturday, July 8 at 5PM at the Big Top in St. Louis, Missouri. Click here to learn more about WerQfest.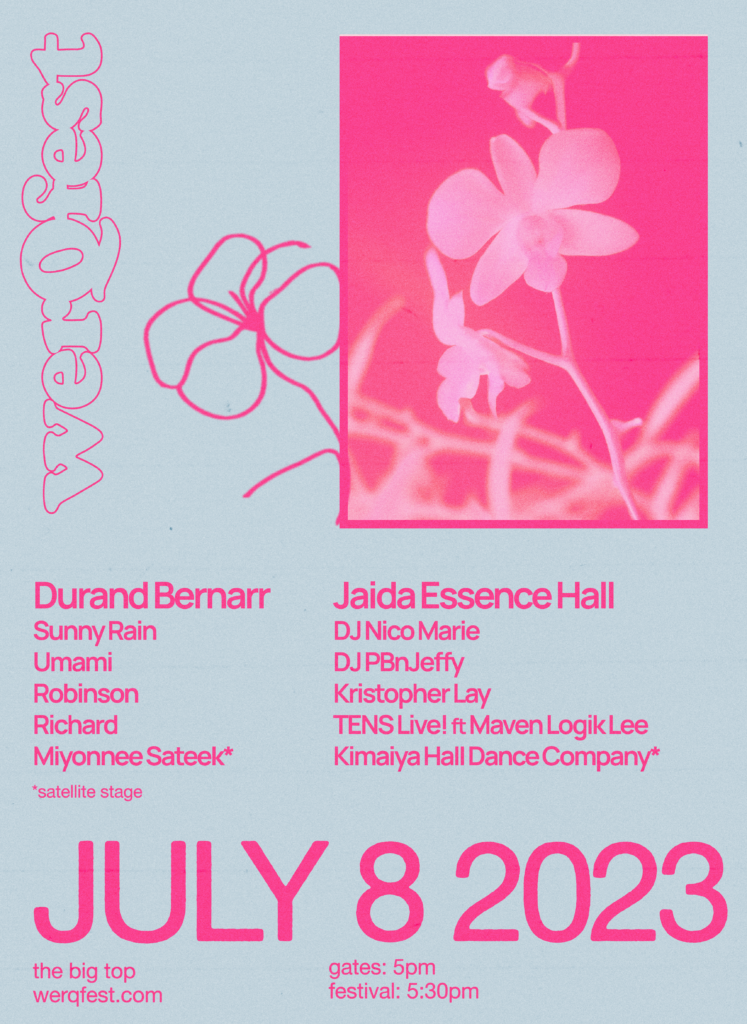 Read More in Entertainment