Sports fans and theater fans have more in common than we might think. Landing a 3-pointer at the fourth-quarter buzzer is the equivalent of the money note at the end of the 11 o'clock number. In Flex, now playing Off-Broadway, actress Renita Lewis is getting a taste of both.
Candrice Jones' play follows five members of the 1998 Lady Train high school basketball team and their aspirations of going pro while facing the realities of socioeconomic and racial disparities, teen pregnancy, and deeply rooted religious beliefs in rural Arkansas.
The entire cast makes their Lincoln Center Theater debut in the play directed by Lileana Blain-Cruz. Among them is Renita Lewis, who grew up in Alabaster, Alabama, and played basketball through her sophomore year of college. She's now among the chosen few to attend Juilliard's drama program with an Off-Broadway side gig.
Lewis plays Donna, the team's center, whose eye on the prize isn't just about winning the state championship. The 17-year-old African American is perhaps the team's most rooted player, having already secured a full scholarship to study biology and is comfortable in her sexual identity, unlike Cherise (Ciara Monique), with whom she's having a secret relationship.
INTO chatted with Lewis about the intersection of theater, sports, and their queer identity.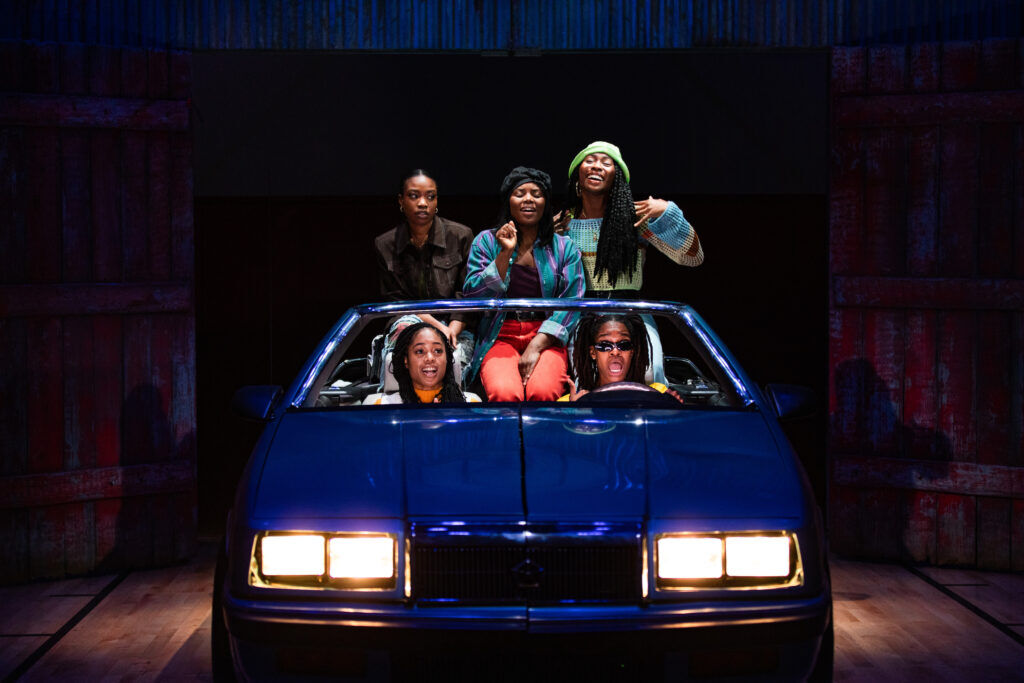 What was your first exposure to LGBTQ+ identity?
I grew up in rural Alabama and had a very religious upbringing, so my exposure to queer culture was very limited. In thinking about this question, the first person who came to mind was Queen Latifah in Set It Off. I LOVED her in that movie, and now I'm thinking back on it like, "OF COURSE I DID!!"
But, my real-life first exposure to someone who was out was a teammate on my high school basketball team. She was a year older than me, we played the same position, and I thought she was the absolute coolest. When she introduced us to her girlfriend, I remember the quiet shock and admiration swell inside of me. She was fearless in the face of our small-town gossip. People huddled together, whispering and side-eyeing her in the hallways and she always seemed above it all. To me, she seemed free.
Your character, Donna, seems equally comfortable in her sexuality — have you seen other examples of queer women of color onstage?
I'm always so hungry for work featuring queer women of color. A few years ago, I worked on a play called LORDES by Gethsemane Herron that was centered around the life and work of Audre Lorde who was a lesbian poet and activist. Other than that, though I'm sure it exists, no other pieces come to mind.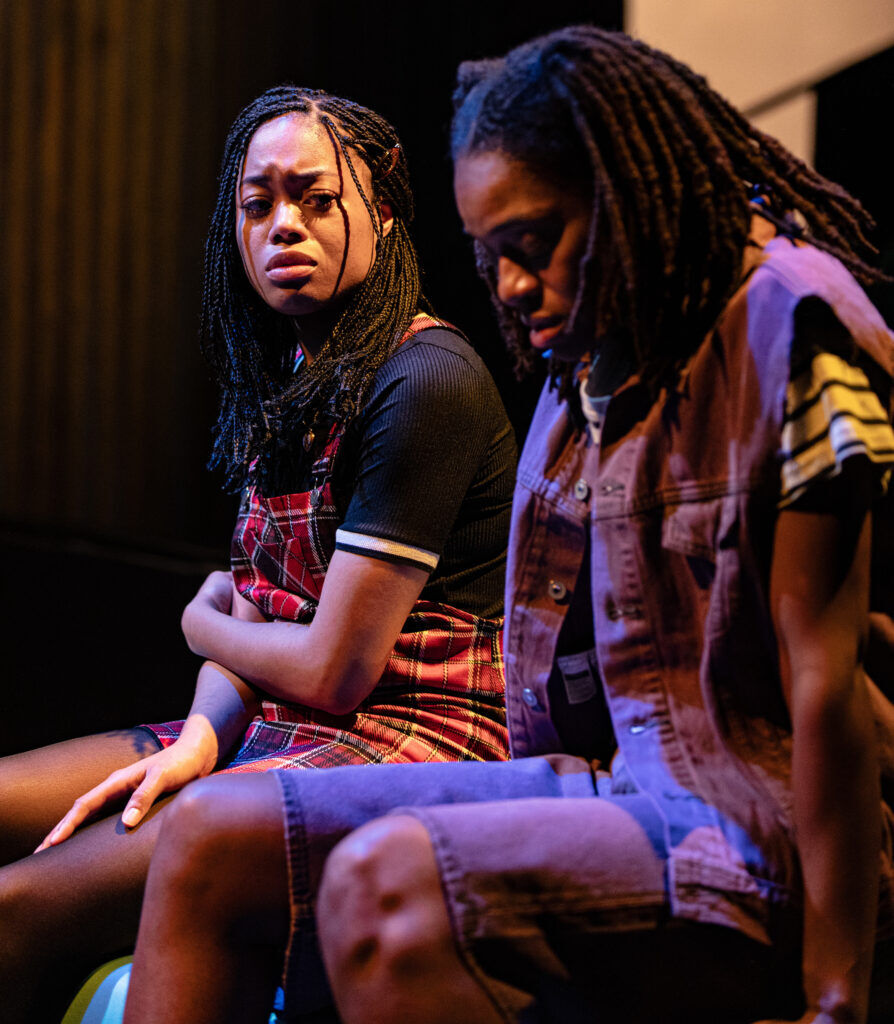 And where do you think there is room for more intersectional narratives about queer lives?
Everywhere. And where there is no room, we must take it upon ourselves to make it. People are complex, and we learn more about ourselves and each other from seeing and exploring those complexities.

Donna is also smart. As written, the character breaks the trope of marginalized students solely relying on sports to succeed by earning a full academic scholarship to study biology. How would you describe your education, and what values did your family instill in you for success?
My parents always stressed the importance of education in our household. They stayed on us about our studies, even during the summers, so that we never took a break from learning and I loved it. Because I grew up in sports, I found competition in most things I did, and academic performance was high on that list for me. I always wanted my intellect to match or surpass my athletic abilities. At some point, I realized I was putting myself under an incredible amount of unnecessary stress. While I had to restructure a lot of my thinking about success and performance, I'm grateful for what was instilled in me early on.
Were there any particularly impactful days of rehearsal that stand out to you? When the cast connected as an onstage "team" or a breakthrough working on a particular scene?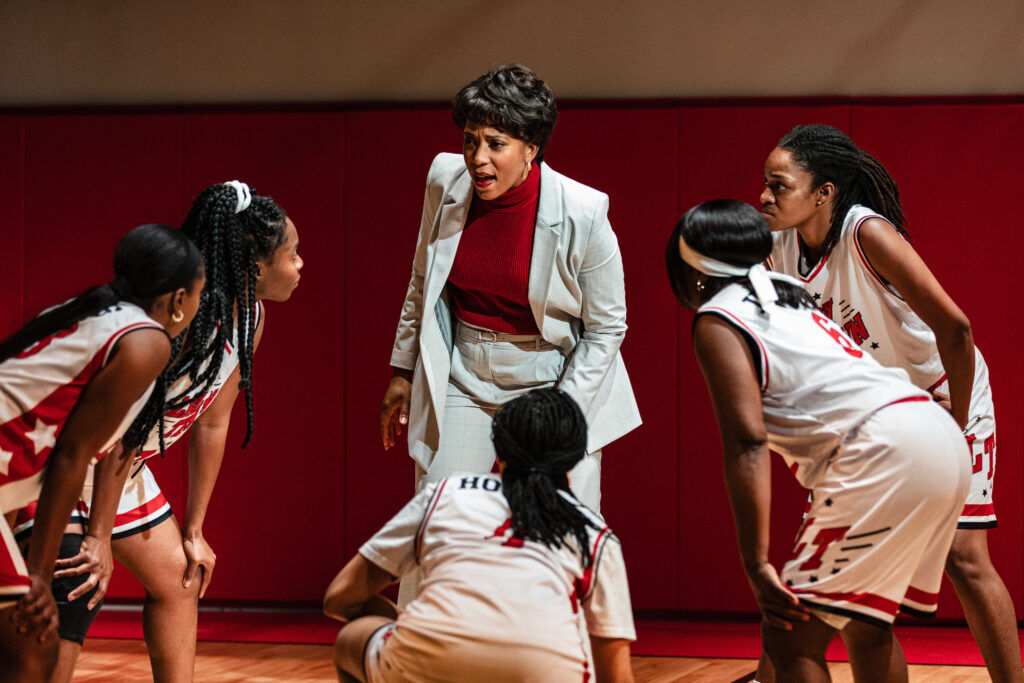 In addition to stage rehearsal, we would travel to a gym a few times a week to have basketball practice with an amazing coach, Amber Batchelor from Ladies Who Hoop [a nonprofit that fosters community and empowerment for women through basketball].
Our basketball experience varied quite a bit, as it does on most high school basketball teams, but from the moment we first stepped on the court together, we felt like a team. We held each other, ran together, learned together, and almost immediately, I, who have been a part of many basketball teams, couldn't tell the difference between the real ones and the imagined one. The six of us share a chemistry that is difficult to put words to, but it is so real and so deeply felt and appreciated in each of us.
How does it feel to play basketball in the moment — onstage — with different scripted outcomes?
It's incredible! It feels like a real game every time. The wins are exciting, and the losses are pretty heartbreaking, but either way, when we step off that stage, we know we've left it all there, which I'm sure most competitive athletes watching will recognize and appreciate.♦
Flex plays at Lincoln Center Theater's Mitzi E. Newhouse through August 20.
Related:

Here are five Black sapphic celebrity couples showing us what queer couple goals look like.
Read More in Entertainment