Sex education in schools is far from stellar, but the second season of F***ing Smart is trying to help contestants learn everything they were never taught in school.
F***ing Smart is back for a second season of hilariously educational and raunchy good time. Produced in collaboration with OUTtv and DaddyTV, F***ing Smart is the first and only queer sex quiz show out there. Hosted by producer, dancer, and adult entertainer Sapphire Slay and joined once again by team captains RuPaul's Drag Race alum Willam and adult entertainer and social media personality Sophie Anderson (you know, the c*ck destroyer), F***ing Smart brings together notable names in adult entertainment and queer nightlife to test out their smarts. From guessing Lil Nas X lyrics to figuring out which landmark Supreme Court case ruled anti-sodomy laws unconstitutional, this motley crew will test their knowledge to compete for the prize of the "Golden Buttplug" and the title of "f***ing smart."
"As a Black queer femme, getting to host and help write a show for the community is powerful for me," said F***ing Smart host Sapphire. "All those years of manifesting finally paid off in the best way possible." 
OUTtv and DaddyTV continue to create content by the queer community and for the queer community. Shows like X-Rated: NYC, Hot Haus, For the Love of DILFs, and Miami Dolls offer an inside look into the lives of LGBTQ+ folks working in nightlife, creating content, building community, and looking for love. F***ing Smart joined this collection of content when it first premiered last May. Think of it as a queer, sex-positive answer to Jeopardy. 
"Oh my god, this season is truly epic," said team captain Sophie. "Sex is my work and my hobby, so getting to learn more about what I love is always so much fun for me. And we had some of the sexiest guests this season."  
F***ing Smart is a competition, but it's also a family affair. Sophie and Sapphire have been featured on OUTtv and DaddyTV's collaborative efforts, with Sophie featured on Slag Wars and Sapphire being a contestant on Hot Haus season one. But that doesn't mean that Willam isn't a familiar face. Since her stint on Drag Race season four, Willam has appeared in several TV shows and movies, including When We Rise, Dragula, A Star is Born, Drag Me to Dinner, and most recently, a hilarious turn on Family Feud.
"Listen, I've already taught the children that no one died at Stonewall, but there's so much queer history that needs to be shared," said team captain Willam. "I love this show because it's the perfect blend of smart and stupid. So watch it if you wanna learn something or just to see how hot I look every episode." 
Now, these three come together to put their brains to the test and see if they're truly f***ing smart. Season 2 of F***ing Smart is streaming now with new episodes dropping every Tuesday on OUTtv.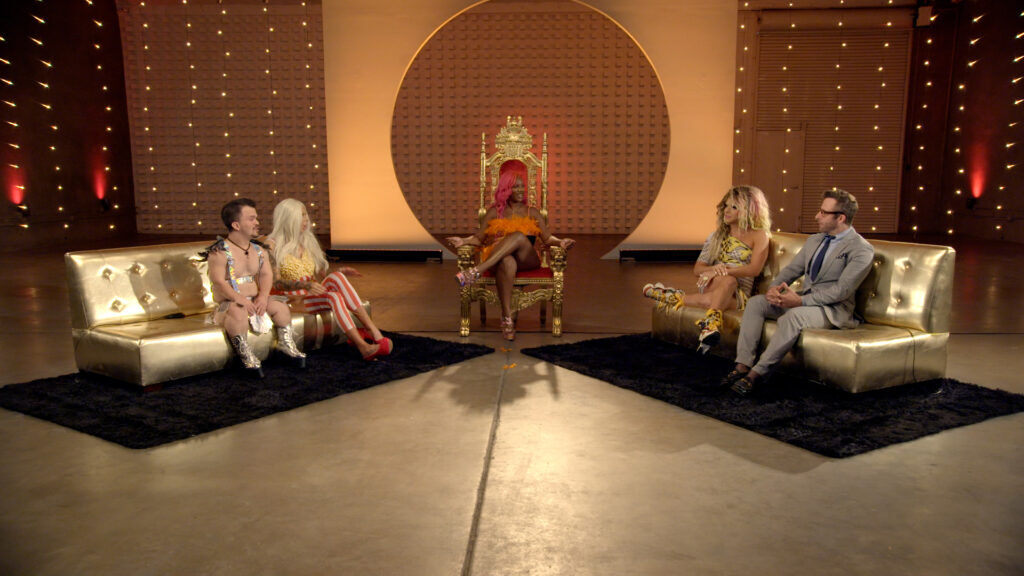 Related:

Miami Dolls centers around the lives of the performers at the Palace Bar.
Read More in Entertainment