Homophobia at 30,000 feet is real.
According to a Sunday Facebook post by David Cooley, the owner of Los Angeles gay bar The Abbey, Alaska Airlines staff separated he and his partner from each other to "give preferential treatment" to a straight couple who could not bear a moment away from each other. Cooley said that his partner was asked to move from a premium seat to coach.
"We could not bear the feeling of humiliation for an entire cross-country flight and left the plane," Cooley wrote. "I cannot believe that an airline in this day and age would give a straight couple preferential treatment over a gay couple and go so far as to ask us to leave. We will never be flying Alaska Airlines or their recently purchased Virgin Airlines Group ever again."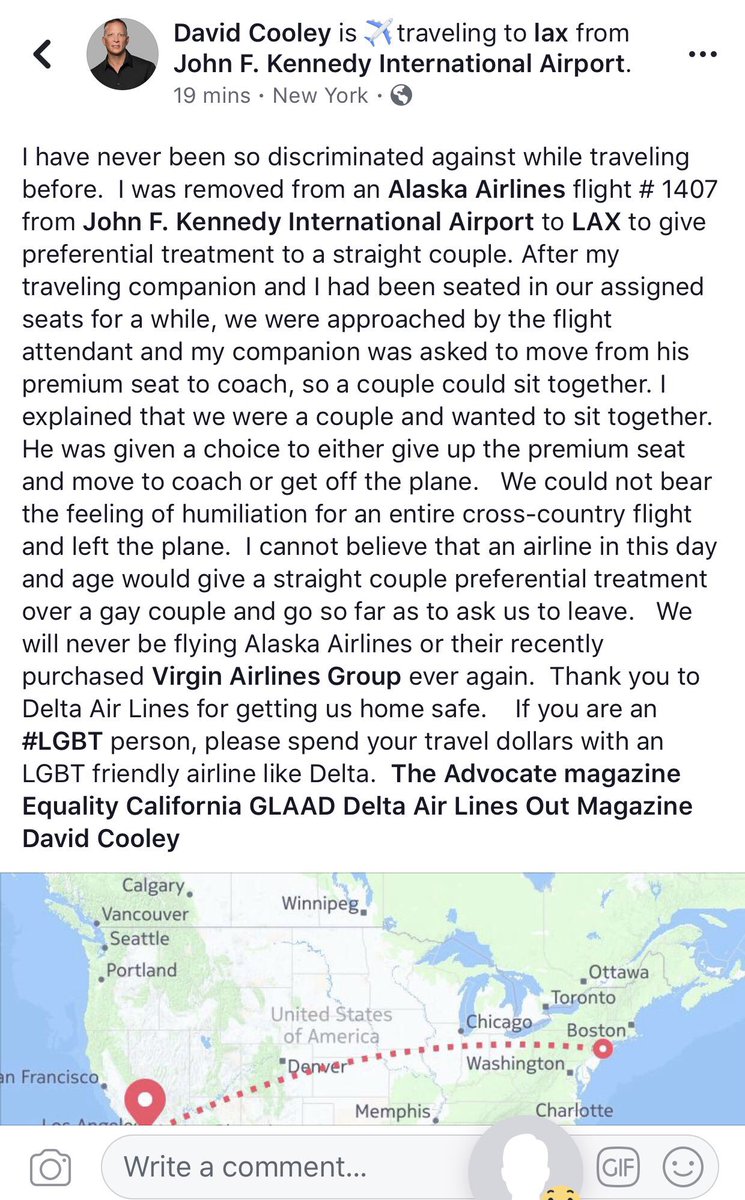 In a statement to HuffPost, Alaska Airlines spokeswoman Oriana Branon said the airline has a "zero-tolerance policy for discrimination of any kind" and called the incident a "seating error."
"This unfortunate incident was caused by a seating error, compounded by a full flight and a crew seeking an on-time departure and nothing more than that," the statement reads. "It's our policy to keep all families seated together whenever possible; that didn't happen here and we are deeply sorry for the situation," she said.
She added, "We've reached out to Mr. Cooley to offer our sincere apologies for what happened and we are seeking to make it right."
As of press time, the status had over 1,900 shares on Facebook.
Because irony never rests, Alaska Airlines also has a page on its website dedicated to queer travel.
Photo by Robert Alexander/Getty Images