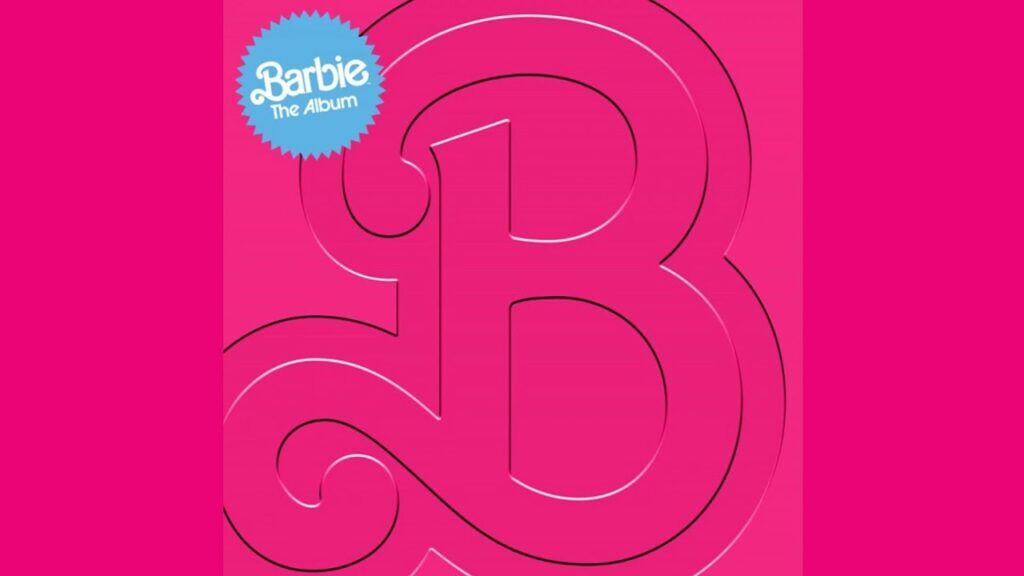 Breaking more records than it has Kens, Greta Gerwig's Barbie has truly stomped all over the worldwide box office. And while meme sensation Barbenheimer is unquestionably responsible for a large proportion of this success, it shouldn't be given all the credit. The Barbie marketing campaign has been superb from start to finish and has tapped into an often neglected element of film promotion: the soundtrack. Yes, Barbie the Album assembled an impressive collection of massive artists including Nicki Minaj, Sam Smith, Ice Spice and Dua Lipa (to name a few) to lend their vocal talents to the film. And better yet, the majority of the songs are actually used in the film. But what are the very best bops on the Barbie soundtrack? 
Honourable Mentions:
Barbie Dreams (ft. Kaliii) – FIFTY FIFTY
Choose Your Fighter – Ava Max
Home – HAIM 
Related:

It's another great week to be obsessed with queer artists.
5. I'm Just Ken – Ryan Gosling
Not just content with giving one of the film's standout acting performances as Ken, Ryan Gosling threatens to steal the entire show with his very own musical number too. "I'm Just Ken" is a truly wild ride that treats audiences to an interlude one part power ballad, one part 80s synth banger, both delivered with the absolute earnestness that only an actor of Gosling's prowess could muster. He makes light work of the accompanying choreography too, proving his kenergy simply can't be matched. He might just be Ken, but Ryan Gosling will always be more than kenough. 
4. Pink – Lizzo
Lizzo's "Pink" is the very first song used in Barbie and despite not being released before the film, it provides an instant sugar rush of feel-good pop as soon as you hear it. The way its lyrics act as actual cues for the visuals on screen is delightfully camp and just so playful, with Lizzo even speaking directly to Barbie. She is such a good fit for the song too, as her trademark positivity makes her feel like Barbie's very own fairy godmother. The song helps to introduce Barbieland in effortlessly fun fashion, whilst also contributing to the film's meta-narrative. Lizzo really deserved a cameo! 
3. Speed Drive – Charli XCX
Clocking in at not even two minutes, Charli XCX's "Speed Drive" really lives up to its title and provides the album with its most chaotic track. It's used brilliantly during the film for a chase sequence where Barbie tries to escape the evil clutches of Mattel. Its sample of Toni Basil's "Mickey" gives it a familiarity that makes you feel like you've been listening to it your whole life. And whilst most of the album appeals to a mass audience, "Speed Drive" feels specifically designed for the girlies and the gays. Charli delivering the queer anthem of the album? Yeah, sounds correct. 
2. Dance the Night – Dua Lipa
When "Dance The Night" was first released as the soundtrack's lead single, it was a little underwhelming. Dua Lipa has delivered some of the biggest pop hits of the last few years, but this just didn't feel like one of them. Yet, benefiting from its abundant radio play and extensive use in the Barbie marketing, it quickly became the film's quintessential sound and an undeniable earworm. Its introduction just IS Barbie; you hear it and suddenly you're wearing pink heels. Its use in the film's dreamhouse party sequence is simply exquisite. The only thing more so? Ryan Gosling dancing to it. 
1. What Am I Made For? – Billie Eilish
Used in the film's most touching sequence, "What Am I Made For?" truly stands out from the other upbeat pop on the album. Its lyrics wonderfully incorporate plot details from the film and bring a sincerity to its narrative that elsewhere can, at times, feel a little too manufactured. Billie Eilish sings it beautifully, too, and could well be on her way to her second Oscar, as it's fully deserving of Best Original Song. Although be warned, side effects of listening may include the onset of an existential crisis. This Barbie is crying.♦