The LGBTQ community is probably the most creative, inventive, and entertaining community in the entire worldno, planetNO, GALAXY – so we thought it would be fun to stop adding items to our Amazon wish list baskets and instead throw some pop culture moments we'd like to see occur out into the universe:
1. American Horror Story: Coven Part II
Dear Ryan Murphy, please stop trying to make Roanoke and now Cult happen. I was on life support trying to want Hotel to be incrediblebut really I only tuned in for Lady Gaga's fashions and hoping to see Matt Bomer, Cheyenne Jackson, and Finn Wittrock in tighty whities or glimpses of their beautifully molded butts. But sadly that wasn't enough. Coven had bitches and witches. Fashion and magic. And of courseJESSICA LANGE!
And Jesus take the wheel if we have to hear Sarah Paulson scream, whine, and cry anymore. I'm three episodes deep into Cult and have yet to see that sexy V on ANY of the male cast member's torsos. They made Colton Haynes look like an extra from Aqua's 1997 video for "Barbie Girl." I'm still shouting "BALENCIAGAAA!" because there hasn't been another memorable line since.
2. Mean Girls 2 (But not that awful straight to Netflix one, like a real one)
Who wants a Mean Girls reunion?
We know there is already a Freeform style sequel of Mean Girls, and now there's a musical coming to Broadway in March (side note: the cast looks like Real Housewives of Connecticut in clothes from Limited Too) – but I want to see the original cast reunited!
Some character profile ideas: Regina George is married to a WWE superstar and dresses like she's a nail tech on Claws. Cadie Heron is a chain smoking, attention seeking(wait, this won't require much acting from LiLo I guess). Karen is married to a gay man but has no clue, even when he asks her to go Cher's 11th farewell tour for the 22nd time. And guess whatturns out, Janis Ian IS a lesbian! She hooked up with the sad girl who wanted to bake cakes filled with rainbows and smiles (who also gave off a total Rosie O'Donnell vibe) and they now own a bakery in Maine.
At least in the meantime, we have this somewhat amazing trailer to pretend is real:
3. A New Robyn Album
For real though, she's taking longer to put out a new record than it would take to put together every piece of furniture in every Ikea showroom across the world. She teased us with a taste of new music during the finale of Girls, but then she was like "SORRY BITCHES!" The Swedish pop goddess put out Body Talk seven years ago, and now I'm in the corner waiting for her to release new music, whoa-oh-oh.
4. A Spice Girls Reunion
This is where you'd expect a "I'll tell you what I want, what I really, really want" pun, right? But no, this is too serious of a matter. Victoria Beckham will never agree to a reunion again, as we all know. Frankly, I don't blame her. She's rich, has a successful fashion line, gets to see David Beckham naked on the regular, and has a million kids. With all of that said, how great would it be to watch these five queens take the stage again and spice up our lives (there's my pun). It looks like we'll only have their last performance at the 2012 Olympics to keep us warm at night..sigh.
5. Madonna, Gaga, Britney + Various Icons Stop Getting Fillers
Girls, STOP WITH THE FILLERS! Madonna is so proud of those cheeks she basically only takes selfies of her forehead so you can see them. Don't believe me? Check her Instagram. Gaga's face looks like the shape of a McDonald's chicken mcnugget. And Britney looks like she's holding in a fart while simultaneously smelling someone else's.
6. Carly Rae Jepsen Gets A Stylist
You can't tell me she has one! People are always like, "I don't understand why Carly Rae isn't a massive superstar! Her music is SO GOOD!" Well, I'll tell you why. She looks like her entire wardrobe comes from Target and American Eagle. One of the things we, as a community, live for is a lewk – and Carly Rae is constantly serving the "I have a dog walking business in Boston" lewk. She makes us gag on her beats, now she just needs to make us gag visually. Have you ever heard anyone say, "Omg did you see Carly at the Grammys? Her look snatched my wig right off!" No! Also that's because she's never invited to the Grammys.
7. Mariah Carey To Give A Shit
My theory is, MC has her body snatched SO TIGHT in these performances she can't even move. Did you see that VH1 Hip Hop Honors mess?
She looks as though if she even tried to bust a move on stage, that every corset, every spank, every waist trainer, every piece of duct tape would explode off of her body and crack every camera lens. Mariah has never been a dancer, but lately when she's on stage she looks like she forgot why she was even there. I miss her hand spasms, her knee bends, and her slamming her chest (no waitthat's Celine).
8. Life of Kylie: Timehop Edition
If by some horrific chance Life of Kylie is renewed I really think they should have an episode called the Timehop Edition. I'd love to see Kylie get prosthetics to get her old Reba McEntire baby lips back and spend the day as her little lipped self again! Would people recognize her? Would she be as hot? Would lip kit sales go down? So many questions already! I just think those girls sometimes could use a reality check instead of a paycheck because there are so many talented women out there who don't have the resources to get plastic surgery to garner the attention all of their inflated peaches have received. And now that Kylie is allegedly pregnant, she could use a break from the plastic surgeon's office.
9. Gwen Stefani, Please Stop Being So Damn Basic!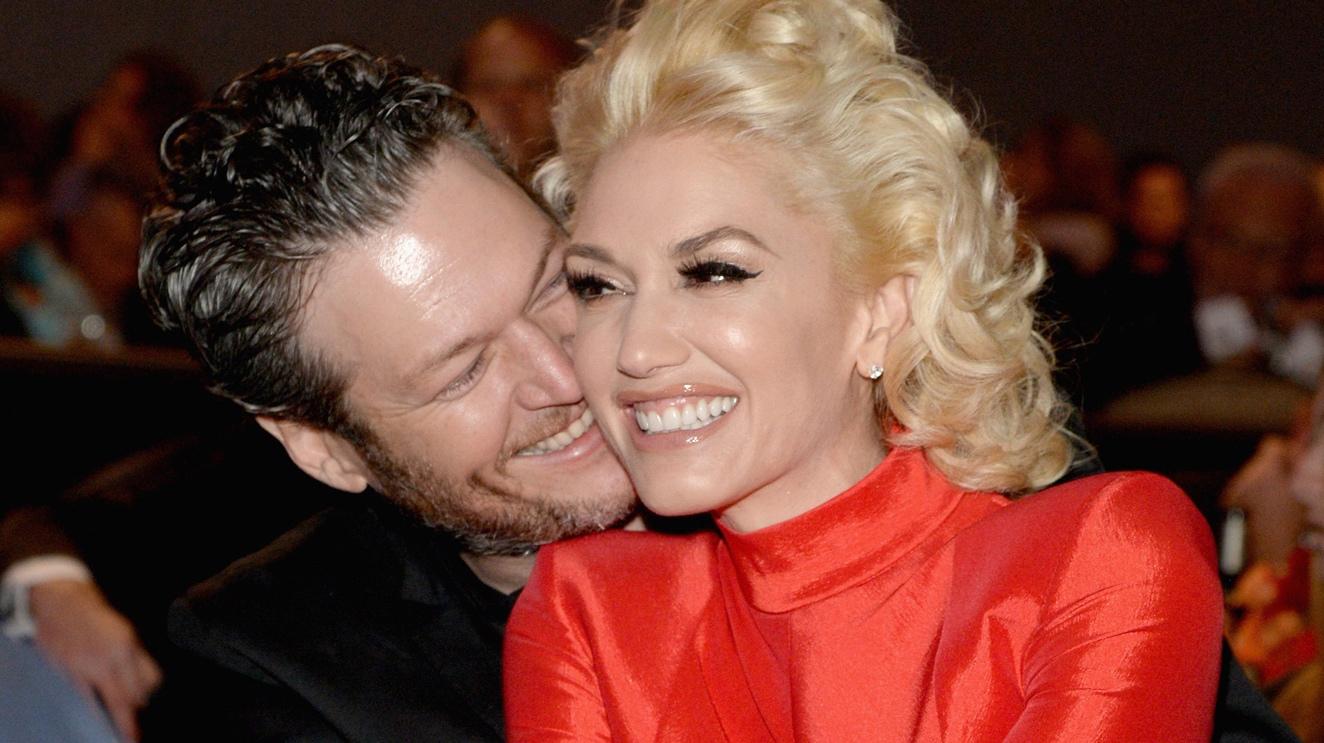 On paper, there's nothing basic about Gwen Stefani, but compared to the other forms of Gwen we knowshe's the most basic she's ever been. She's now coming out with a goddamn Christmas album and the first single is a duet with Blake Shelton. We get it: You love him.but do we have to? She's lost her edge and her ca-cool-ool. She literally went from Vivienne Westwood to Coldwater Creek (the "mom's night out" sectionyou know, with the sequined tops and tassel necklaces.) She needs to take some hardcore notes during this second coming of solo Fergie, because Fergie Ferg has me living for what she's serving – and I'll have seconds!
10. Bieber & His Pastor Finally Reveal Their Romance
Ever since Bieber and his "pastor" have been seen together, it just looks like that age old story of tatted twink falling for his handsome daddy. They snuggle, they cuddle, they kiss, they play. You can't tell me there's nothing more happening behind Justin's curtains (if you know what I mean). And if there is, all I ask for is a sex tape to leak.