Until very recently, transgender people in Chile seeking to change their name and sex on their official documents were first required to undergo a hysterectomy and gender-confirming surgery, some were made to strip naked and be photographed in front of government officials, and many needed the official approval of a psychologist for their identification to reflect their gender identity.
This dehumanizing process was full of unpredictable barriers that varied depending on the judge assigned to the case. Through pure chance, some trans people landed a progressive judge who would approve a case without issue, whereas others would be sent on an obstacle course of horrors only to come back to the judge and still be denied. One trans man recounted the story of a petitioner who was denied because he was wearing a pink shirt in the photos he submitted. The judge apparently considered the color pink an affront to masculinity.
When a petition is rejected, one can file an appeal — and it was through this process of petition, denial, and appeal that brought one transgender person's case to the Supreme Court of Chile. In May 2018, the court published its opinion that the petitioner should be allowed to change their name and sex on their identification. The court went even further: stating that changing one's gender identity should be immediate, based on self-identification, shouldn't require medical certificates, surgery, or hormones, and — where possible — free.
We visited Chile in 2017, while the old rules were still in effect, and heard stories of discrimination and violation. There were doctors that gawked at genitals and transphobic judges who flouted rules and regulations. One trans man called attention to the problem and noted that while there are protections on paper, it may very well be different in practice. Only a few months have passed since the precedent-setting decision mandating the process be simplified and dignified and we hope that the message has spread to every city, town, and judge.
In writing its decision, the court affirmed the right of all transgender people to be treated with respect and afforded the human rights guaranteed by international treaties. The judges looked to the Inter-American Court of Human Rights' Consultative Opinion on Gender Identity and Marriage Equality which declared that a person's ability to self-identify is central to their personhood, ability to work, education, and freedom from persecution. The IACHR expounded the importance of the right to self-identify, noting that without it, access to all the other rights thought to be inalienable may be breached or even abolished at the hands of discrimination and transphobia.
The Supreme Court of Chile pointed to many international treatise consecrating the rights and freedoms of all people. It is lofty to imagine that the stroke of a pen removes all discrimination and hate. If that is the goal – why maintain the status quo of the gender binary? Why keep the boxes demarcating female and male? Why force transgender people to hire lawyers, pay money, and jump through hoops? Why not abolish the little boxes altogether? Why does sex matter if all these treaties say all humans are equal?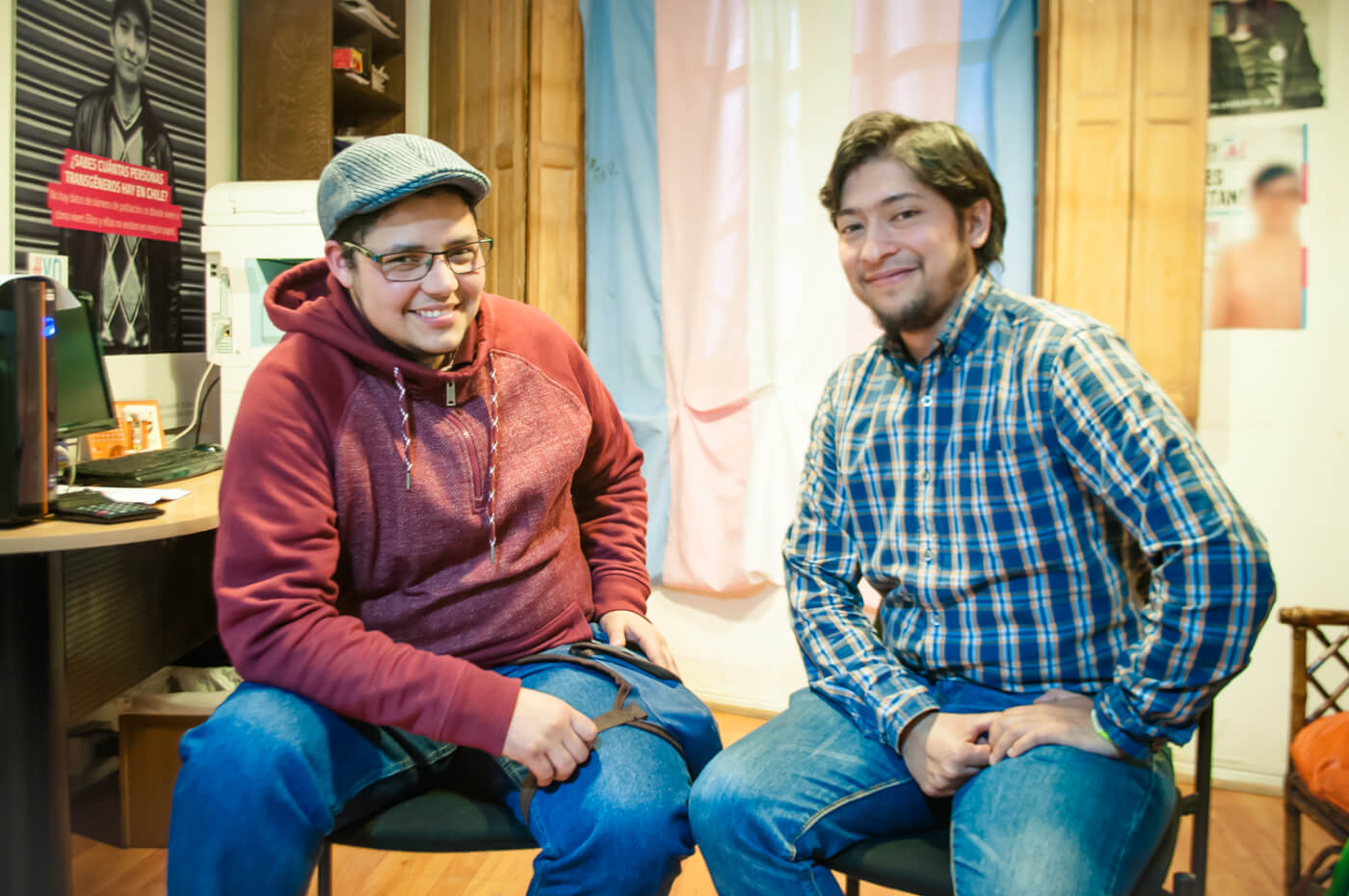 Go to www.transmasculinidad.com for the full gallery and updates on the project. You can also find us on Instagram or on Facebook.