Netflix just dropped the trailer for Glamorous and it definitely lives up to its name.
The upcoming show follows the life of Marco Mejia, a young, gender nonconforming queer person played by nonbinary actor Miss Benny, whose life is seemingly stuck in one place. Marco has a love of makeup, but is confronted with a reality that is less alluring than the makeup tutorials he creates. But when a chance encounter with makeup mogul Madolyn Addison, played by Sex and the City alum Kim Cattrall, lands him a job, Marco is thrust into the fabulous world of beauty where he gets a chance to figure out what he wants and who he is. 
Netflix's upcoming series harkens back to the days of Ugly Betty and gives it a Gen Z spin. Leading the cast is Miss Benny and queer icon Kim Cattrall, along with queer actors Ayesha Harris, Zane Phillips, Michael Hsu Rosen, and Graham Parkhurst. While Cattrall may be the biggest name out of the bunch, Glamorous focuses on Marco, which means it hones in on Miss Benny, placing nonbinary actors front and center.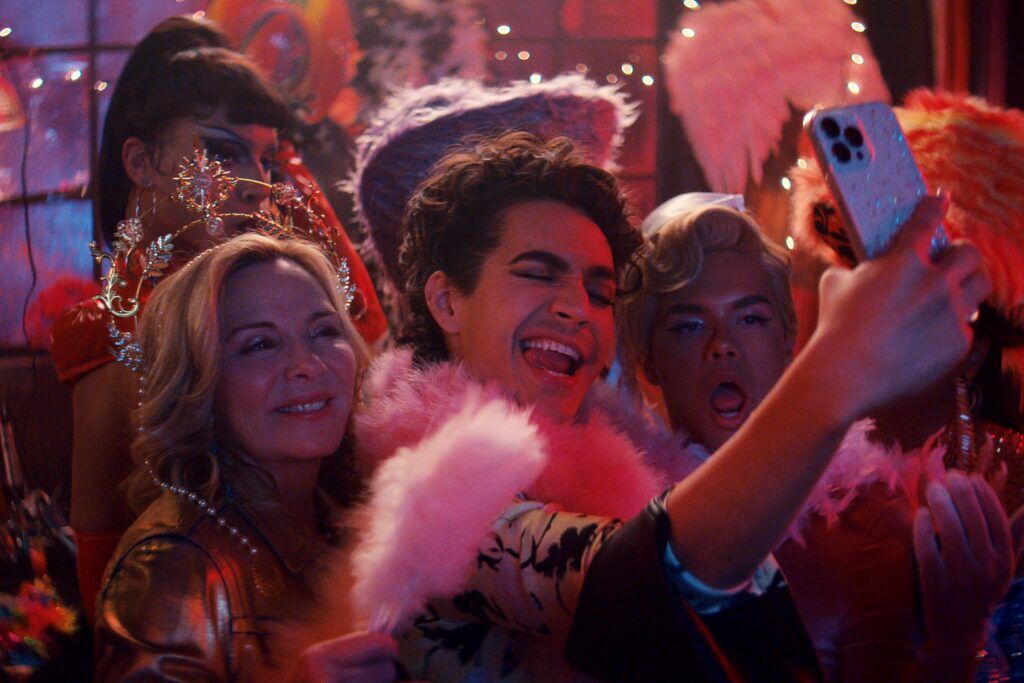 Related:

The series follows a gender nonconforming intern and his mission to uncover the saboteur on the inside of one of the world's biggest cosmetic brands.
Miss Benny, who uses they/she/he pronouns, got their start as a YouTuber, befriending fellow content creators Tyler Oakley and singer Troye Sivan. They used their channel to dish about gender, identity, as well as bust out a few makeup tutorials. Eventually, Miss Benny's creativity branched into music, with songs like "Rendezvous", "Every Boy", and "Break Away" that added their brand of queer pop into the music industry. Miss Benny also took on roles in Hulu's Love, Victor, FX's American Horror Stories, and Cartoon Network's Craig of the Creek, all of which feature a range of queer stories. 
Now, Miss Benny joins the ranks of actors like Nico Tortorella (The Walking Dead: World Beyond), Indya Moore (Pose), Janelle Monáe (Glass Onion: A Knives Out Story), Emma Corrin (My Policeman), and Bella Ramsey (The Last of Us), creating more nonbinary representation within film and TV. Glamorous premieres on Netflix on June 22. 
Related:

Ramsey continues to earn their queer icon status.
Read More in Entertainment