Usually I prefer to proceed somewhat chronologically in my RuPaul's Drag Race All Stars 4 recaps, but this week, I think we have to start at the end. And what an end it was! Double lip sync win! Non-elimination! All Star rules finally suspended! A mirror message from Ru herself! Lady Bunny recreating the mirror gag from All Stars 2! And, of course, the inevitable return of the eliminated queens.
It was kind of the kitchen sink approach to reality TV production, and I wasn't not entertained by it! It was just, you know, a lot. I'm still processing. Here, let's process together.
The main challenge this week (well, only challenge, the mini-challenge drought continues) is a roast of Lady Bunny framed as a funeral. It's a fun twist on the RuPaul Roast challenge, which previously appeared in seasons 5 and 9. Season 5's roast episode was one of the all-time great Drag Race episodes, while season 9's was … mostly just okay. Better than you'd expect in a season with zero comedy queens.
Two of the worst performers in that roast, however, were Trinity the Tuck (back in her days as Trinity Taylor) and Valentina. Trinity was bottom three, while Valentina was, ahem, lucky to be safe. The stakes are high for both of them going into this week, and they promptly make all the same mistakes they did the first time — despite guest judge Cecily Strong's attempts to help them during rehearsal. Valentina completely ignores Cecily's notes to avoid starting too mean, starting her set bitter and never letting up. Trinity, on the other hand, never gets a handle on her comic timing. The two contestants barely elicit a sincere laugh from the judges or audience.
I'm not going to lie to you, dear reader: It's extremely satisfying to watch the season 9 alliance fail this week. While I enjoy Valentina tremendously as a TV character, and I think Trinity is playing in this competition with a level of technical prowess only previously matched by Alaska and BenDeLaCreme, they're both carrying around big egos. Valentina has a warped sense of how she performs; she thought her performance in the season 9 roast was good (to quote Ru, "Was it?"), and completely misinterprets the judges' comments this week. Meanwhile, Trinity once again whines about Manila Luzon's deliberation process, after the season 3 queen reveals she would've sent Monét X Change home last week. It's satisfying to see them brought back down to earth a bit. I think they both have what it takes to win this season, but I prefer a more self-aware Valentina and a laser-focused Trinity.
Speaking of Manila: She may never be my favorite in the challenges, but I am firmly Team Manila at this point in the race. Positively ridden with guilt that she once again couldn't save Latrice Royale in a lip sync, Manila cries trying to explain her reasoning for wanting to eliminate Monét. Monét refuses to show Manila even an ounce of empathy for wanting to save her friend, and all but tells Manila that she's not allowed to sit at the cool girls' lunch table anymore. Seriously, she and the other girls all join hands in front of Manila as she's crying, and don't get up to leave when she does. It makes them look so damn petty.
The girls gang up on Manila again in the workroom, when she says she'll choose who she wants to eliminate moving forward on a case-by-case basis. (Getting to choose who you want to send home if you win is, you may recall, the literal format of All Stars.) I admire Manila for sticking to her guns — but then again, it's pretty easy to do when you keep winning. She does again this week, and it's probably her hardest-earned win of the season. (Though I would've also given Manila the win way back in week 1, when she was just safe.) Her roast performance is perfectly pitched, with just enough sight gags — the umbrella! the will! — to balance out her battery of jokes. Her look is perfect, and she's the only queen to roast most of her fellow competitors plus the judges. It's surprising that she's the only one to turn that trick, considering that roasting the full assemblage is usually a staple of these challenges.
Joining Manila in the top is Monét, who maybe wouldn't be my choice, but I get why she wins. From a pure comedy perspective, she has the most jokes, and they all land. I prefer the Southern preacher caricature her season 10 sister Monique Heart puts on, even though Monique swallows a few of her jokes in her delivery. Monique was the emotional choice; Monét was the comedy-as-art choice. The panel is particularly technical this week — more on that in the final thoughts — so their decision makes sense.
That leaves us with Naomi Smalls, who is just a disaster this week. I've been high on Naomi all season, but her lack of wins has left me wondering if she's really cut out to win this competition. Sadly for the leggy season 8 queen, she falls into the bottom before ever rising to the top, on the back of a one-note performance and shockingly underwhelming funeral drag look. Luckily for her, she is one of four queens in the bottom, as RuPaul puts everyone who didn't win onto the chopping block. This is likely done for two reasons: to scare the girls, and because Ru already knows no one is going home this week.
Deliberations are, to be frank, a fucking mess. Trinity immediately seems to realize she's screwed up by being so aggressive with Manila, and both firmly stands on the strength of her report card while also being conciliatory toward the queen with the power. Naomi is clearly bummed to be in the bottom, and worries her lack of wins will take her out. Despite this, Monét and Manila don't really seem to consider her a legitimate choice for elimination, though — in fact, the winners practically ask the other one to take on the responsibility of sending someone home this week instead of them.
The consensus choice among the other queens, though, is for Valentina to go home. Trinity immediately names her as the correct option (guess that season 9 alliance only goes so far), while Monique — who outright refuses to do one-on-ones, that's how certain she is she doesn't deserve to go home — goes off on Valentina in her confessional for not having a full face of makeup for the main challenge.
I personally don't care about the makeup issue that much, though it is worth noting how it comes about, and how she responds to Ross Mathews' criticism. Apparently Val runs out of time in the workroom, unable to finish her set and her face. So she wears sunglasses as part of her costume — but then tempts fate by making a Maskgate callback. She practically dares RuPaul to tell her to take the glasses off, which RuPaul promptly does. This backfires big time, revealing her face is incomplete.
Upon presenting her excuses to Ross, he promptly takes no shit. "I still wish your eyes had been done," Ross says with the exact right blend of sweetness and bitchiness. The look Valentina shoots back at him could kill, and probably has. So, yeah, Monique's pissed about that, and while it doesn't matter as much to me, I can understand being mad if you think you might go home over someone who didn't even finish beating their mug.
It is hilarious to watch the other queens insist that eliminating Valentina is the only fair thing to do, when just two weeks ago they were lecturing Manila for even considering sending Val home. My guess is Trinity fans will justify her throwing Valentina under the bus by citing Val's record, but that doesn't wash for two reasons. One, Val has a win, which should conceivably put her ahead of the winless Naomi. Two, Trinity insisted in that episode that she wanted to take Valentina with her all the way to the top four. Now she wants Valentina to go home in sixth?
The truth is, there is no "fair" when it comes to making elimination decisions on All Stars, and it behooves no one to pretend like there is a particularly "moral" way to do it. Alaska eliminated Tatianna twice and Alyssa Edwards once over Roxxxy Andrews in All Stars 2. Kennedy Davenport eliminated Milk the second she got the chance during All Stars 3 because, to put it bluntly, she just didn't like Milk. Manila saying she doesn't want to adhere to one kind of elimination style is not new or novel, and she shouldn't be ostracized or judged by the other queens because she doesn't want to pretend.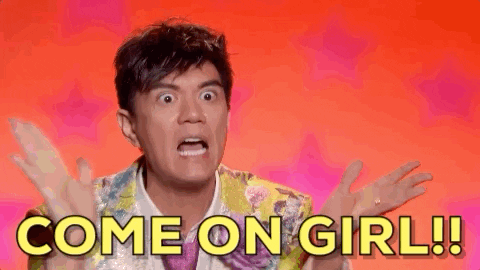 The lip sync to Aretha Franklin's "Jump to It" isn't exactly a close one. Manila has a couple of good moments, but clearly fumbles words here and there, and Monét just really nails it. However, Ru declares a joint win — a head-scratcher of a decision that makes more sense if you look at the other lip sync ties in All Stars seasons. Be it Raven and Jujubee on "Dancing on My Own," Tatianna and Alyssa Edwards on "Shut Up and Drive," or Shangela and BenDeLaCreme on "I Kissed a Girl," double wins tend to come when the performers mostly work together versus against each other. Considering the amount of interplay between Manila and Monét on "Jump to It," the tie makes a bit more sense. (But make no mistake: If one girl was winning, it'd have been Monét.)
Ru's other big motivation for declaring two winners is that ultimately, who they chose to go home doesn't matter. No one goes home this week, and All Star rules are promptly put on hold. What that means — and what the returning queens' challenge to get back in will be — will have to wait for next week. A return for Latrice or we riot!
Dearly beloved, we have gathered our thoughts here today:
• Cecily Strong and Yvette Nicole Brown both make for good guest judges this week. Alongside Michelle Visage and Ross, they really turn the judging session into an artist's critique, getting granular about both jokes and looks in a way I love. I'm still holding onto Jenifer Lewis as the best guest judge of the season, but these two are easily the runners-up right now.
• I didn't talk about the angelic-themed runway this week, but the girls are uniformly very good! Special shout-outs go to Naomi for a Prince-inspired getup, Monét for a gorgeous bleeding heart detail on her chest, and Manila's dewy Grecian outfit, which makes her look younger than anyone else on the stage. Age 37 looks really damn good on her.
• I have some thoughts about Valentina naming Monique and Naomi as the worst of the week, but I'll be as generous in my reading as possible and say she just didn't want to name her friend Trinity. (Even though Trinity didn't exactly show her the same kindness.)
• With "Jump to It," Aretha joins Paula Abdul, Britney Spears, Madonna, and Whitney Houston with four songs performed as lip syncs. Getting crowded at the top! (After I included this stat in a previous recap, someone asked why Ariana Grande doesn't also have four, the long and short of it being that she's just a featured artist on "Bang Bang." So you can place her in the same echelon, but definitely give her an asterisk.)
• Naomi's shade that she's the only queen left who can give a millennial's point of view is funnier than any of her roast jokes.
• Monique practically racing off the stage after Ru saves them all, saying "She ain't gotta tell me twice," is the biggest mood.
• In the preview for next week's episode, we see each of the eliminated queens picking a lipstick from one box. My guess? We're getting a full set of Lip Syncs for Your Life next week, with the eliminated queens getting to choose who they want to face off against. Winners earn their way back into the competition; losers face elimination. That might be too complicated — plus, Drag Race always seems reticent to shell out more money for lip sync song royalties — but we'll see!
• So both Monét and Manila were going to eliminate Valentina, right? That would certainly make a certain piece of intel season 4 bad girl Willam leaked before the season started airing more interesting…
The next episode of RuPaul's Drag Race All Stars 4 will air Friday, Jan. 18, at 8 p.m. Eastern on VH1.