SOPHIE, the music industry's second most elusive chanteuse after Mariah Carey herself, became a little less elusive on Thursday thanks to a new profile published on Vulture.
In the profile, music journalist Sasha Geffen follows the musician and producerwho has produced tracks for Le1f, Vince Staples, and Madonna, among othersas she gears up for a show that ends up getting canceled, chows down on an arugula and prosciutto-topped pizza at an Italian restaurant in Los Feliz, and premieres a bunch of new music at a show that doesn't get canceled.
It's all so intimate, the kind of peek into SOPHIE's world I was never sure she'd allow us to have. I can't recommend that you read it highly enoughbut if you don't have the time (really??) here are five of the most important takeaways from the profile below.
She vapes. Literally, the first two words of the article are: "Sophie vapes." According to the profile, SOPHIE "switched to the Juul pen she now uses because she didn't want to smell of cigarettes during long hours in the studio." Understandable!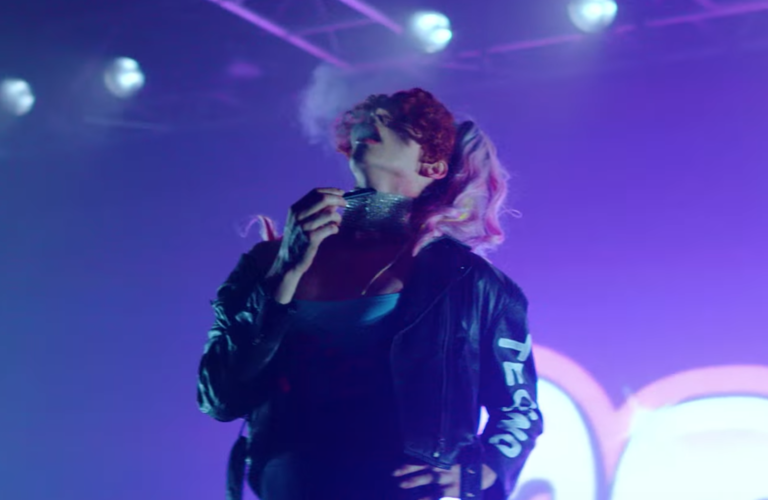 She just dropped a new music video. Watch "Ponyboy," featuring Monica Mirabile and Sigrid Larson of Bushwick dance collective FlucT, below.She loves to collab. "That is such an exciting thing," SOPHIE told music journalist Sasha Geffen of her experiences working with everyone from MØ to Madonna. "That gives me a lot of energy and pleasure and satisfaction."
She stans transhumanist biotech icon Martine Rothblatt.
"A leader works for those they lead." — Martine Rothblatt, 100 Greatest Living Business Minds. Discover more inspiring women on @womenatforbes #forbesat100 pic.twitter.com/sUcXIektqP

— Miguel Forbes (@MiguelForbes) November 15, 2017
Most important of all, she wants you to have some of her pizza.
PC: Vulture