The formula for a good hair day starts with regular trips to your barber, mixed with the perfect product, and then blessed with a little #iwokeuplikethis. We can't help you stay faithful to your barber or where and how you wake up, but we can give you the lowdown on what ourfavorite pomades, waxes, and texturizers are.
Wax
The wax category also includes putty, molding creme, paste, and clays. Waxes are usually a medium hold and great for minimal shine and a lot of texture. Both wavy and straight textures can benefit from a nickel size amount of product worked through dry hair. For an unkempt look, apply to wet hair for more hold and separation. Wax is best used on short to medium hair.
Hanz De Fuko, Claymation
Bumble and Bumble, Sumotech
Blind Barber 60 Proof Hair Wax
Shu Uemura, Shape Paste
Traditional Pomades
Traditional pomades are generally high shine with a medium to high—but flexible—hold. Pomades are usually either oil or water-based. I recommend water-based. It's healthier for your scalp and easier to wash out. Oil-based pomades may have better hold, but can also lead to breakouts if applied to the skin. Pomades are most famously used in creating pompadours, side-parts, and longer styles.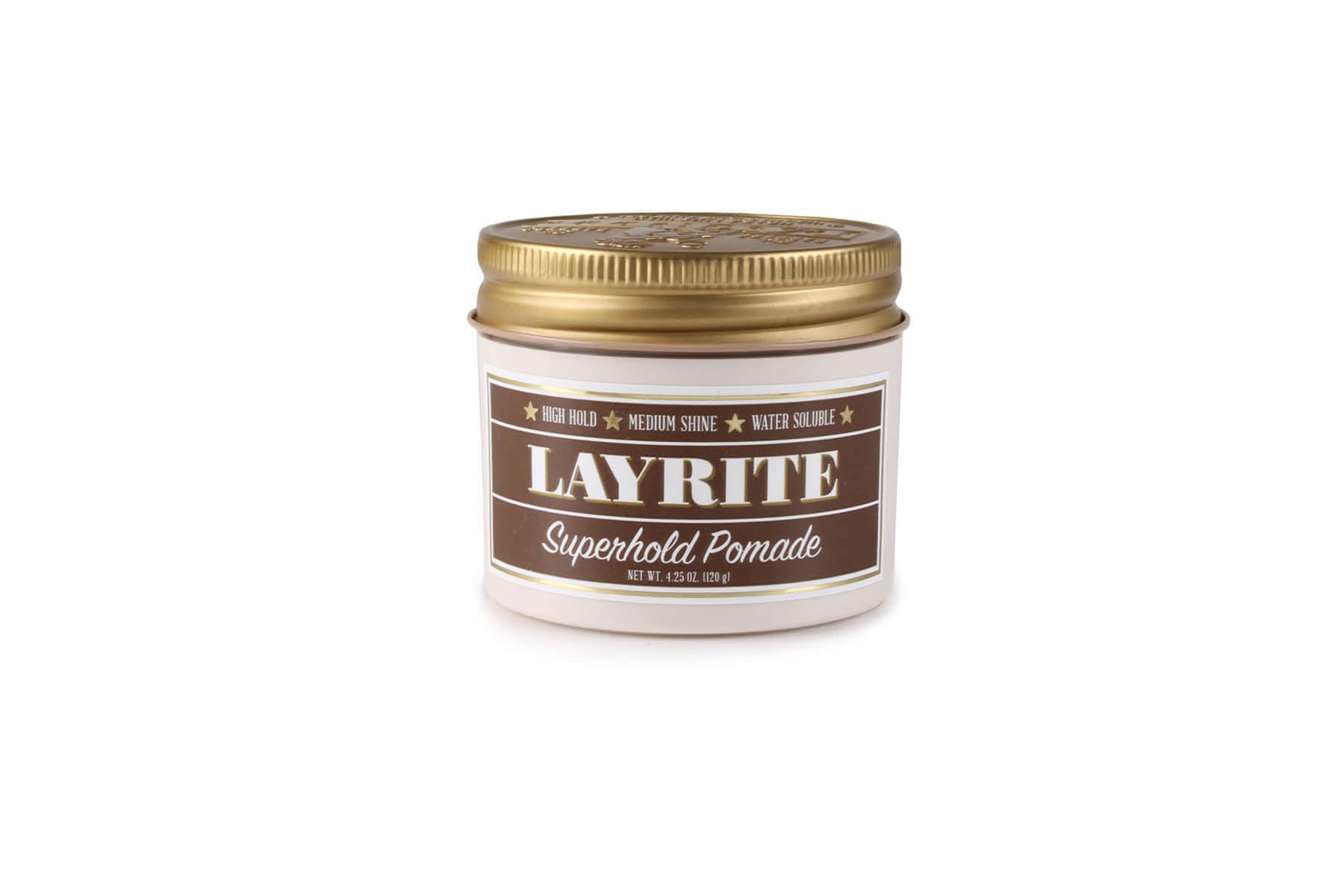 Layrite Super Hold Pomade
Cool Grease XX
Oribe Original Pomade
Fellow Barber Strong Pomade
Texturizer/Dry Shampoos
Washing your hair every day is not recommended. Your hair can dry out and your scalp can actually start to create excess oil. Aquick fix is adding dry shampoo or texture paste to you hair arsenal. Not only will it help you achieve a more bed-head texture, it will also help absorb excess oil while giving you a light to medium hold. This is especially great for wavy hair textures.
RCo Badlands Dry Shampoo Paste
Hanz De Fuko Quicksand