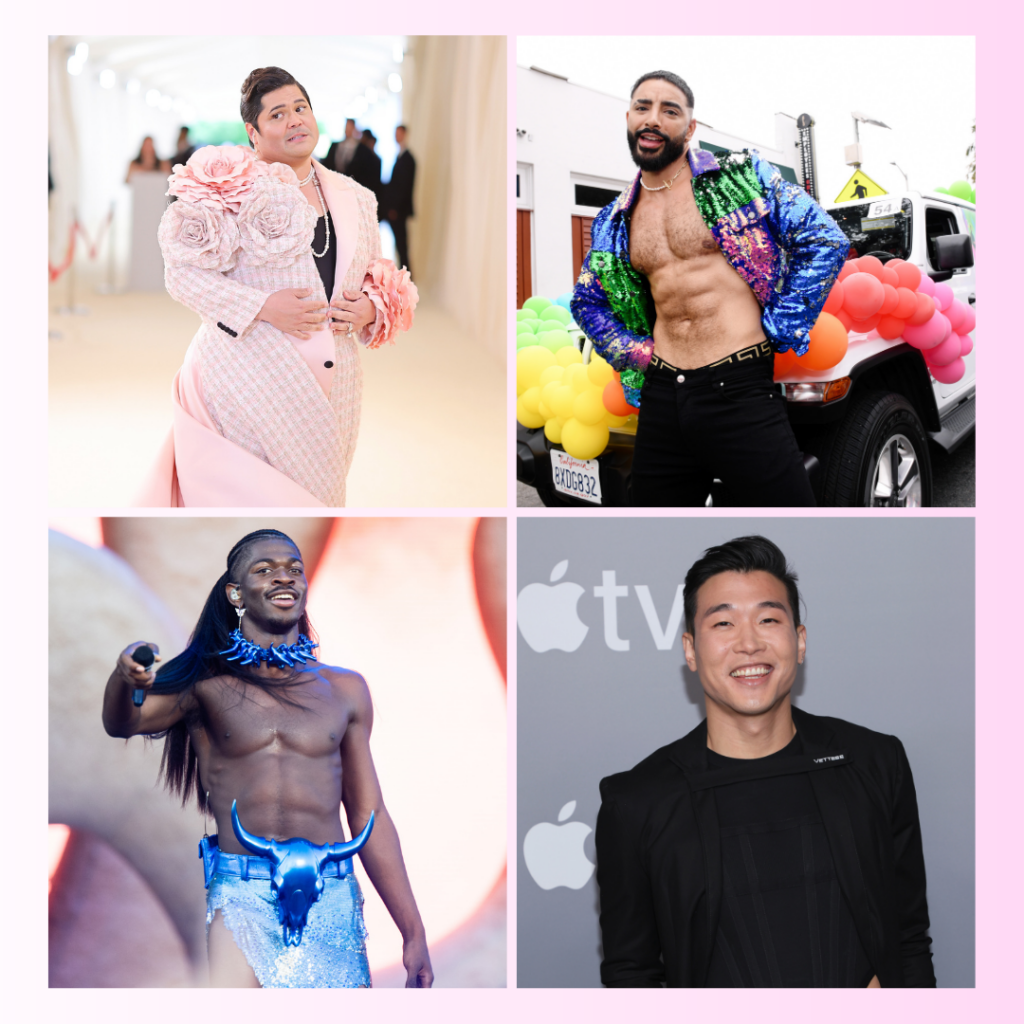 Barbie is a box office hit and now the world's most famous doll can now add movie star to her resume. The Greta Gerwig-directed film features Barbies and Kens, including Margot Robbie, Ryan Gosling, Issa Rae, Simu Liu, Hair Nef, Ncuti Gatwa, Emma Mackey, Kingsley Ben-Adir, and Alexandra Shipp. Interestingly enough, a few queer stars, like Dan Levy, Ben Platt, and Bowen Yang, almost added Barbie to theirs, as they all could've been in Gerwig's hit movie. And while we wish these talented individuals could have brought their "Kenergy" to the silver screen, here are some other talented queer actors we would've loved to have seen as Ken.
Harvey Guillén
Harvey Guillén has stolen the spotlight and our hearts as the lovable familiar Guillermo in FX's vampire comedy, What We Do in the Shadows. But we also know that he would be a scene-stealer as Ken. Interestingly enough, some fans tweeted about wishing that would've happened.
Lil Nas X
This "Industry Baby" would flaunt his "Kenergy" like no other. Lil Nas X has the moves, the voice, and the washboard abs that have historically adorned Ken dolls. Also, he's already a Barb. So he could bring his love for the "Harajuku Barbie" Nicki Minaj to Margot Robbie's "Stereotypical Barbie".
Laith Ashley
As a model, singer, and actor Laith Ashley knows how to bring "Kenergy" to everything he does. Not to mention, Ashley is incredibly easy on the eyes. Plus, we need more on-screen trans representation. Why not add Ashley alongside Barbie star Hari Nef to the roster?
This Ken feels the "Rush". Troye Sivan can bring some unapologetic queerness to Ken. Not that he has to, since we have Earring Magic Ken. But, you can never have enough queerness, just like you can never have enough "Kenergy".
Related:

'Rush' serves as the first delectable treat off of Sivan's upcoming third album 'Something to Give Each Other.'
Dexter Mayfield
From gracing the covers of magazines to strutting down runways in fashion shows, Dexter Mayfield has "Kenergy" in abundance. As an actor, dancer, and model, Mayfield is a triple threat who could easily fit in with the rest of the Kens.
Kit Connor
Kit Connor is stealing hearts as queer teenager Nick on Netflix's Heartstopper. The 19-year-old actor has already shone he can shine on television and with a few films roles under his belt, being a Ken would have been a great addition to his resume. We already have three actors from one Netflix British coming-of-age show (Barbie actors Ncuti Gatwa, Emma Mackey, and Connor Swindells all star in Sex Education), why not throw in one more British coming-of-age TV star.
Elliot Page
From Pageboy to Ken, Elliot Page has the acting chops to bring Barbie's longtime companion to the big screen. Again, Page's inclusion would bring more on-screen trans representation and we should have this Oscar nominee to be the Ken we need.
Joel Kim Booster
Fire Island writer and star Joel Kim Booster could totally be a Ken. He's got the charisma, the looks, and his comedic chops can keep up with the rest of Kens. Let's just say, he's more than "Kenough".
Dickie Hearts
What is missing from Barbie? Dickie Hearts. With roles on TV, such as Tales of the City and High Maintenance, and theatre, like Dark Disabled Stories, this rising star is bringing much-needed deaf representation to the entertainment industry. So, let's bring that same representation to Barbieland.
Related:

Deaf actor Dickie Hearts illuminates the humorous, occasionally frustrating, and sexuality of queer life in New York City.
Jeremy Pope
The talented Jeremy Pope slays every role he takes on in film, television, and theatre. And when it comes to fashion, he never disappoints on the red carpet. 10s across the board for this The Inspection actor who would make a fabulous Ken.
Bretman Rock
Bretman Rock is the definition of social media influencer. The charismatic 24-year-old won over numerous followers with his makeup tutorials, sass, and charm. All of which have garnered him a massive social media following, several brand deals, makeup and eyewear collections, and a reality TV show. Maybe Barbieland needs a beauty influencer Ken in its ranks.
Related:

Check out these 10 music videos that would make Barbie (and Ken) proud.
Read More in Entertainment
in Your Inbox

Subscribe to get a twice-weekly dose of queer news, updates, and insights from the INTO team.