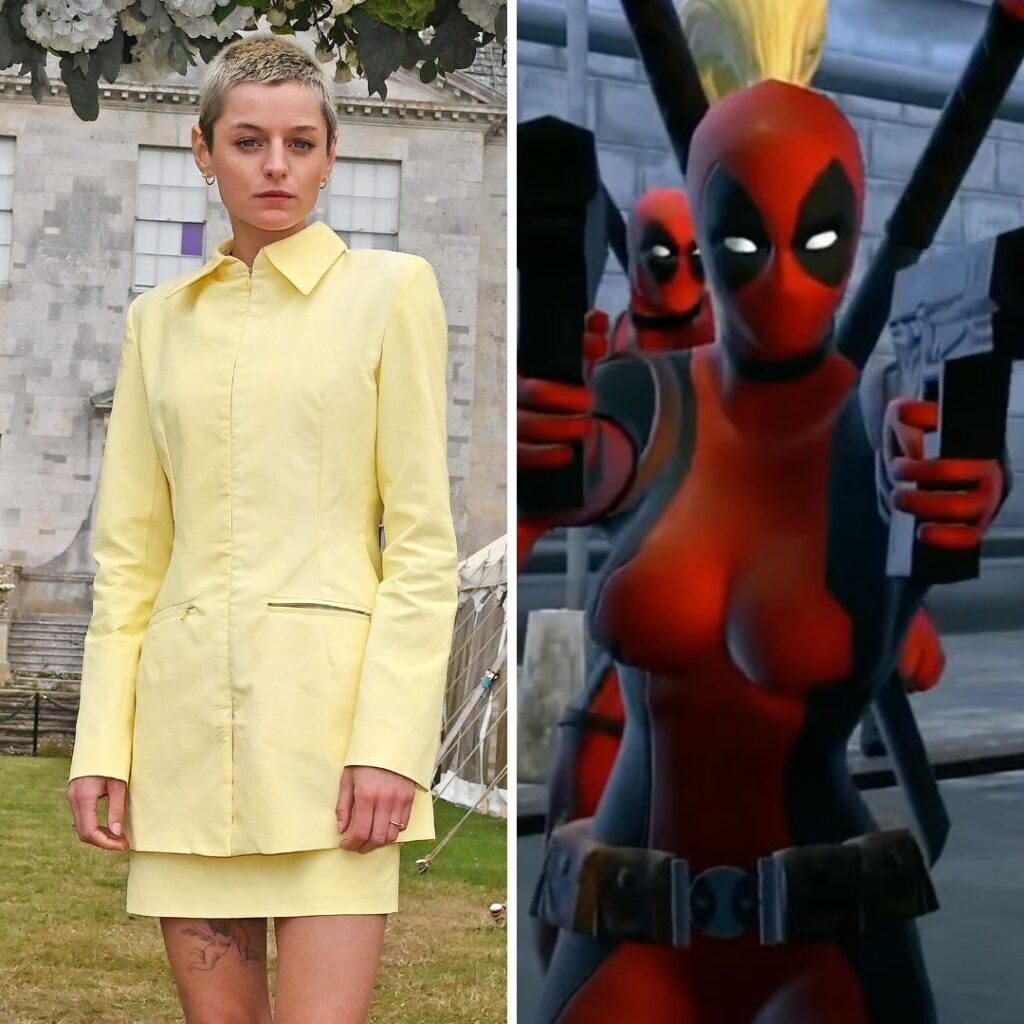 Actor Emma Corrin is trading in Princess Diana's tiara for a Marvel villain's costume.
On Wednesday, in an interview with Empire, Corrin dished about their latest foray into the Marvel world via the upcoming film Deadpool 3. While the interview took place prior to SAG-AFTRA and WGA strikes, The Crown actor was able to express their excitement around their MCU debut. And instead of going down the superhero path, Corrin will appear as a villain because we need queer villains just as much as we need queer heroes.
"I feel really excited to play a villain," said Corrin. "I haven't done that, and it's an itch I want to scratch."
The nonbinary actor was casted in the film after Deadpool 3 director Shawn Levy saw them in the stage production of Virginia Woolf's Orlando in 2022. But here's the thing, Marvel is consistently tight-lipped about their projects. So Corrin was in the dark about the inner workings of the film.
"I'd heard about the project but, classic Marvel, they couldn't tell me anything about it. Absolutely nothing. Zilch," said Corrin. "So I met him being like, 'I don't know what this is about.'"
And it seems that Corrin will venture further into uncharted territory, as they only have two Marvel films under their belt. But the ones they've seen indicate that they have, shall we say, good taste.
"Hands up, I'm not a Marvel person. I've watched Spider-Man and Black Panther," said Corrin. "I was like, 'Look, you're gonna have to debrief me into this.' It's such an intricate world. There's so much to it, it's an absolute mind-f***. All the language and the Easter eggs, and this person is related to that person who did this, and this person came back and this person's dead… it's amazing."
Who Corrin is expected to play is top secret, but it doesn't stop us from speculating. So, there's three individuals in particular.
Related:

Happy International Nonbinary People's Day!
Death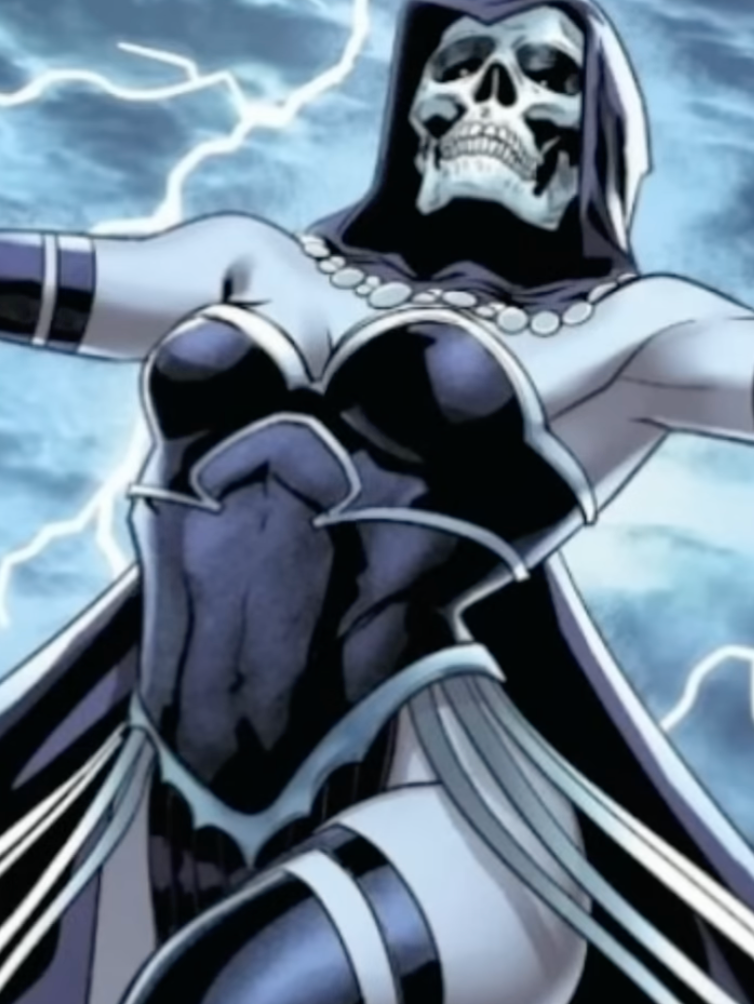 The personification of death itself, Death would make for an interesting choice to pair opposite Deadpool. While Death can assume any gender, the comics primarily depict this cosmic being as a human woman and, at times, with a skeletal face. Corrin is nonbinary, so here's a chance for Marvel to usher in their first nonbinary villain. Many were hoping to see this chilling entity during the MCU's Infinity Saga because Death is in a love triangle between big bad Thanos and Deadpool. While Thanos is out of the picture, Deadpool can jump right into the frame.
Lady Deadpool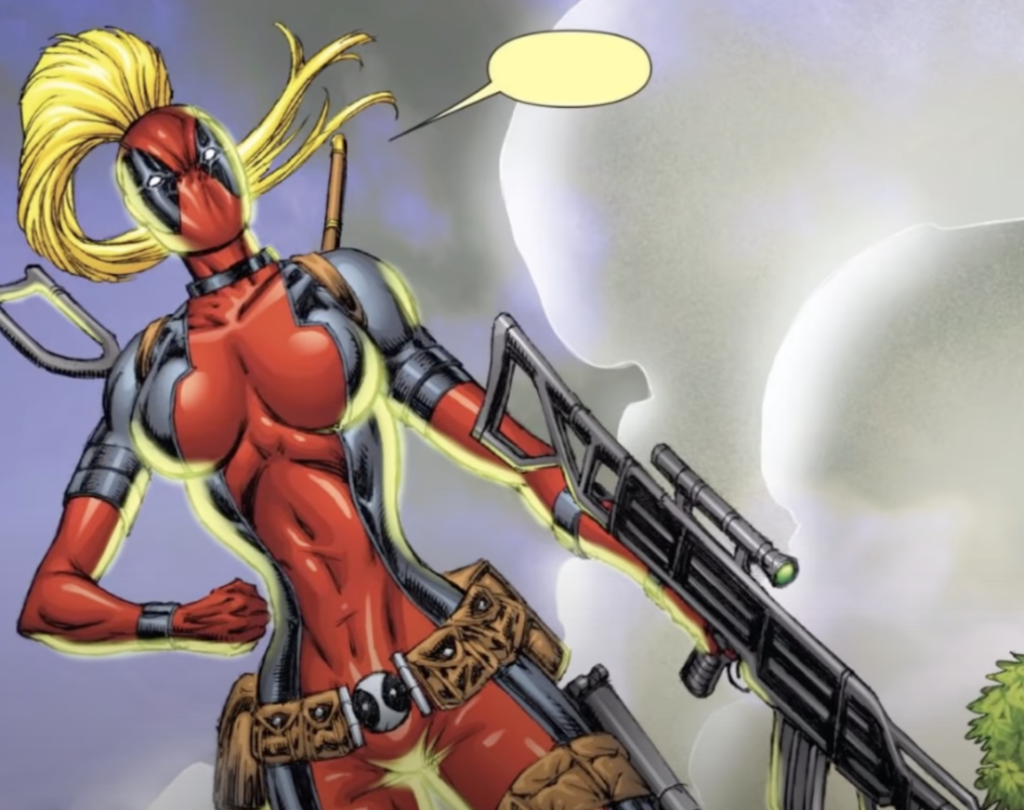 Deadpool has to have someone who can match his strength, abilities, and his wit. Lady Deadpool is that person. With the same skills, same suit, but a blonde ponytail for distinction, Lady Deadpool, aka Wanda Wilson, hails from an alternate universe as their Deadpool. Deadpool's addition to the MCU is looked at as a means of retconning the 21st Century Fox/Marvel films and with multiversal threats afoot in the MCU, this is a perfect time to add Lady Deadpool and make her a villain while they're at it.
Itsy Bitsy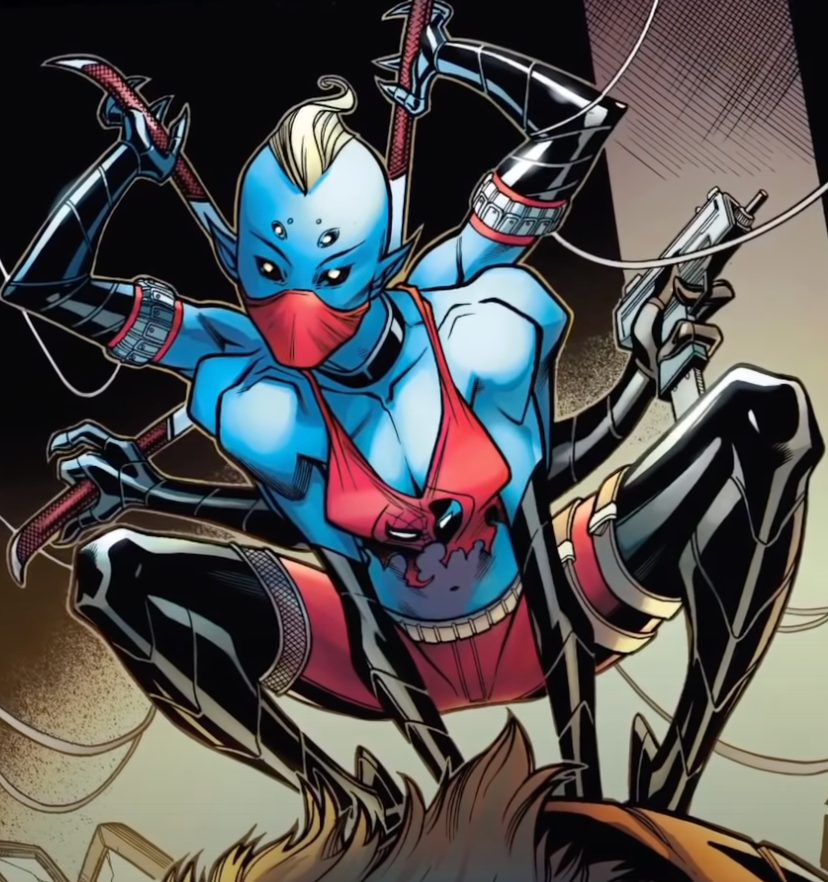 Her alias is cute, but her actions are far from it. Itsy Bitsy has the DNA of Spider-Man and Deadpool, which, with Spidey's senses and the merc with the mouth's healing factor, make for a great hero. However, she has an itsy bitsy problem and that's her not so conventional methods with fighting crime. Superhero? No. But a very creepy villain? Yes.
With the strike still ongoing, it'll be a while before more updates on Deadpool 3 and Corrin's character come to the light. Not to mention, we have to wait until next May for it to premiere in theaters. But until then, it's nice to consider all of the terribly good options for Corrin's villainous MCU debut.
Read More in Entertainment
in Your Inbox

Subscribe to get a twice-weekly dose of queer news, updates, and insights from the INTO team.