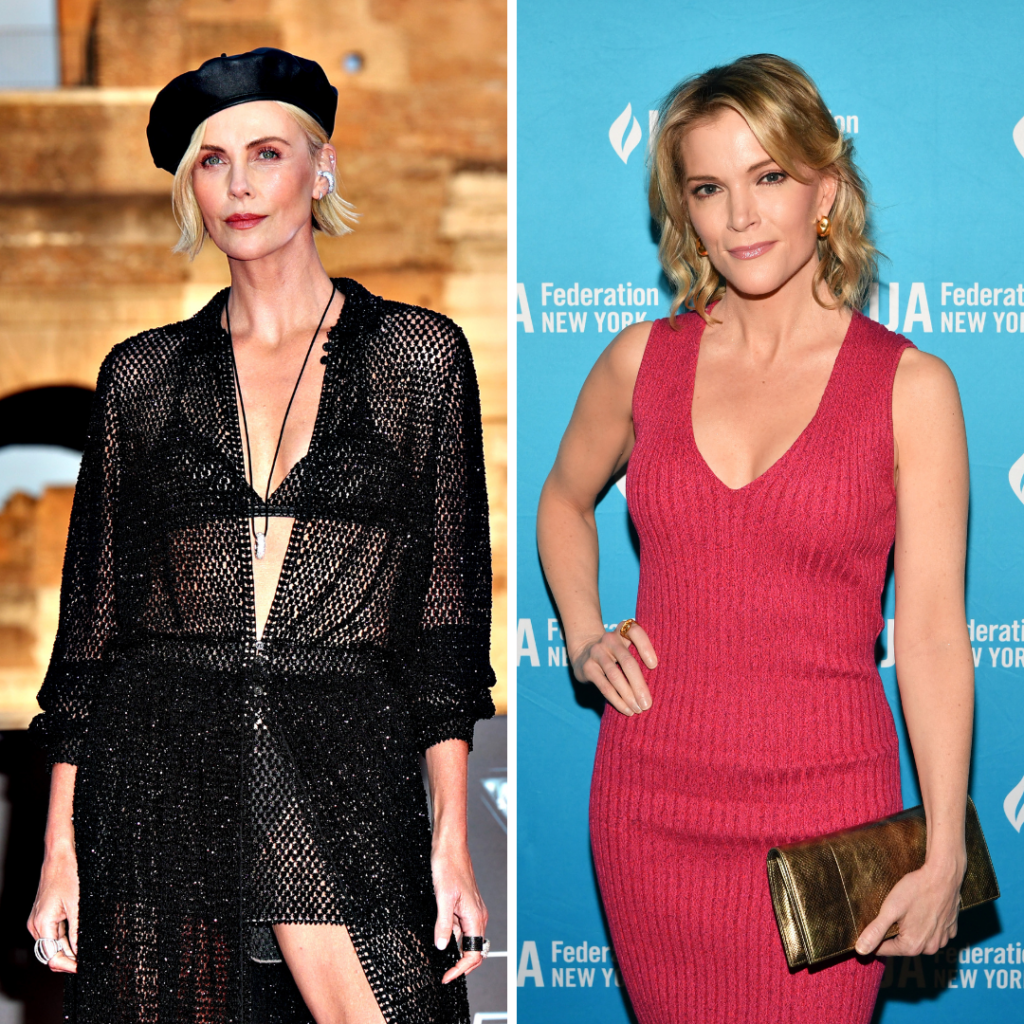 Former Fox News host Megyn Kelly wants to fight Oscar-winning actress and action star Charlize Theron over the action star's support of drag artists. But Theron can win any fight against Kelly and she has the film portfolio to prove it.
At the Drag Isn't Dangerous telethon earlier this month, 3Charlize Theron, who played Kelly in the film Bombshell, had plenty to say against opponents of drag artists, specifically that she would "f— anybody up who's like trying to f— with anything with you guys."
Well, Kelly didn't appreciate Theron's words and on Friday, Kelly accepted Theron's challenge by stating on her podcast, The Megyn Kelly Show, "Why doesn't Charlize Theron come and f— me up, because I'm 100% against her on this."
Kelly's comments join the larger attack on the art form of drag and the drag artist community, the very thing that the Drag Isn't Dangerous telethon is fighting against. The podcast host's language and thinking aligns with the ideologies that fuel anti-drag and anti-LGBTQ+ legislation. And with the ACLU tracking 474 anti-LGBTQ+ bills and counting, Kelly's thoughts add fuel to this anti-LGBTQ+ fire.
But Kelly said what she said and she made an interesting proposition, especially when you consider that Theron has trained in mixed martial arts for many years. Whereas Kelly has gone on record about not exercising at all, but we do know she's trained herself to spew hate on her shows. Needless to say, Kelly isn't going to win a fight against Theron anytime soon. But if there's any doubt about it, here are five films that show off Theron's action star skills and prove why she'll win a fight against Kelly.
Aeon Flux (2005)
Based on the MTV animated series of the same name, Theron starred as the titular character in the film adaption of the sci-fi thriller in 2005. From acrobatics, marksmanship, and espionage, Aeon was the ultimate weapon and Theron's stunt work in the film proves that she became one too. While Aeon Flux bombed at the box office, it definitely shows off Theron's nimbleness, which would aid in any fight against Kelly.
Mad Max: Fury Road (2015)
This post-apocalyptic film is nonstop action. Mad Max: Fury Road tells the story of Max Rockatansky (played by Tom Hardy) and Theron's Imperator Furiosa as they team up against cult leader Immortan Joe and his army in a wild, road battle. Theron's Furiosa is a character who fights as if she has nothing to lose, especially within her fight scene against Hardy's Max. If Kelly wants to pull up to Theron after witnessing this scene, she's either incredibly brave or incredibly delusional.
Atomic Blonde (2017)
2017 was a great year for Theron and action films. She starred in the spy thriller Atomic Blonde, alongside James McAvoy, John Goodman, and Sofia Boutella, as Lorraine Broughton, a top-level MI6 field agent seeking out a list of double agents being smuggled into the West on the eve of Berlin Wall's collapse. Atomic Blonde is an intense film from start to finish and probably has some of Theron's best fight choreography. She even trained with John Wick himself, Keanu Reeves. So, we're still thinking that this fight is going to Theron.
Fast & Furious Franchise (2017 – present)
Theron joined the ever growing list of high-profile actors to star in Vin Diesel's The Fate of the Fast and the Furious in 2017 as the main antagonist and cyber terrorist Cipher. Theron continued her character's story in the franchise's subsequent film F9 and in the upcoming Fast X. While her character focused more on strategy and intellect originally, this featurette of her fighting Letty (played by fellow action star Michlle Rodriguez) proves she's no one to f*** with.
The Old Guard (2020)
In Netflix's The Old Guard, Theron is an ancient warrior named Andromache who, along with her crew of warriors, is essentially immortal through unexplained regenerative abilities. Together, they have saved the world for centuries by fighting as mercenaries around the globe. Theron's character is trained in several martial arts. So for the film, Theron trained in the ways of her character, learning fighting techniques, such as Judo, Danbe, Aikido, Savate, Boxing, Silat, Arnis, Kali, May Thais, Krav Maga, Kempo, Pankration, Kickboxing, Jang Soo Do, Kendo, Kajukenbo, Wushu, Kung Fu, and axe handling. If Theron uses any of these on Kelly, she's guaranteed a win.
If Megyn Kelly wants to go toe-to-toe with a badass like Charlize Theron, then by all means, go for it. But Theron has already secured her win.
Related:
Read More in Entertainment